You are here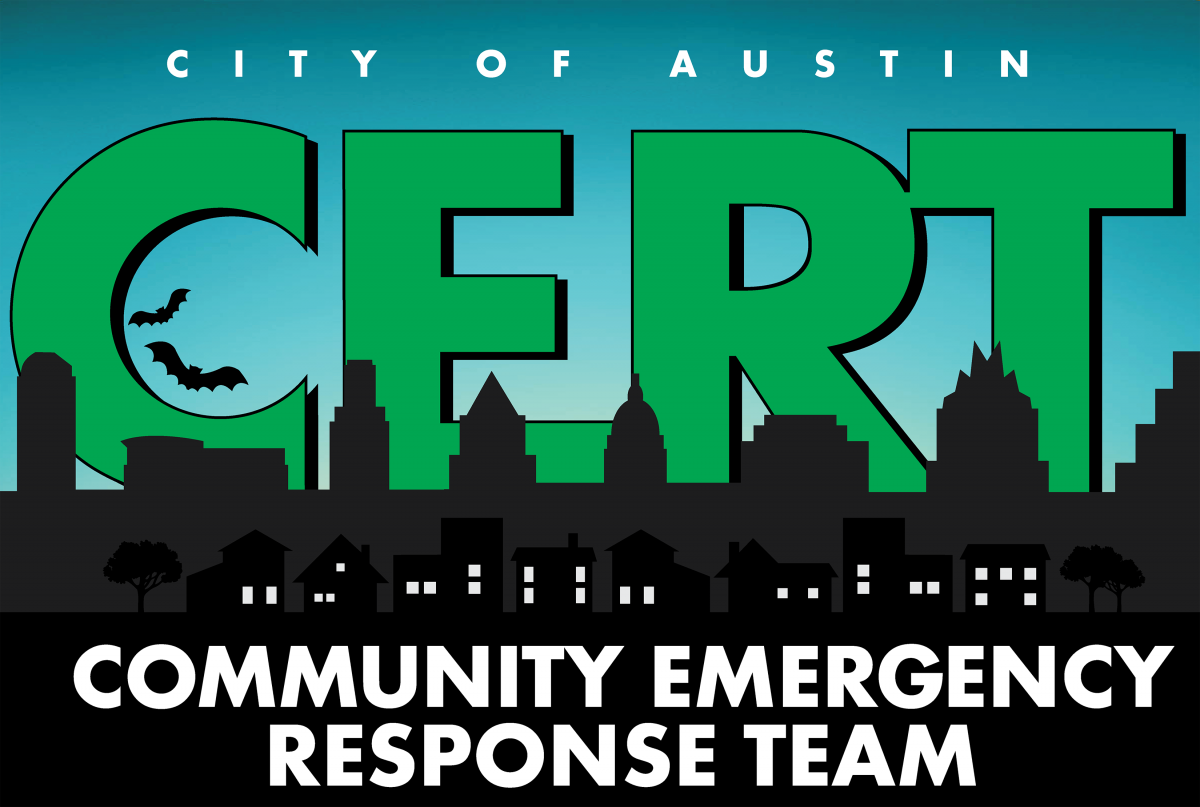 Austin HSEM and the citizens of Austin need your help to prepare the community for a disaster. CERT provides an excellent opportunity for Austinites to play an important role in helping to safeguard, prepare for and respond to major emergencies in our community.
Training covers basic emergency preparedness, response capabilities, first aid, fire suppression and search and rescue procedures. The CERT program is supported by the Federal Emergency Management Agency (FEMA). The Training is FREE!
Like us on Facebook for CERT program news and updates!  

Austin CERT Training 
Austin CERT training is offered twice a year.
If you have questions about the CERT application process, email hsemcommunications@austintexas.gov. A representative will follow up with you. 
The 24 hours of required core training educates people about disaster preparedness for specific types of hazards, and trains them in basic disaster response skills and the role of a CERT volunteer.  Using the training learned in the classroom and during exercises, CERT members can assist others in their neighborhood or workplace following an event when professional responders are not immediately available to help.
The CERT G-317 course is usually offered two times a year (fall and spring).  Details for the course will be posted here, along with a link to register. Please sign up for the newsletter to receive updates on training opportunities. 
If interested, you can also take the IS-317 course offered online by FEMA. This is an independent study course that offers an "introduction" to CERT modules. 
Restrictions:
You must be at least 18.
For more information about Austin CERT, please contact Nelson Andrade at 512-974-0471.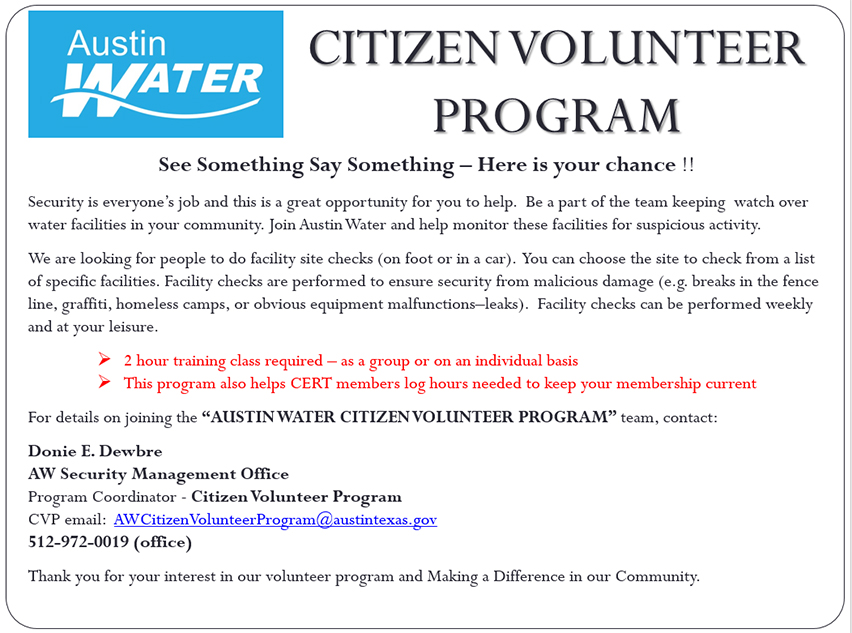 ---