You are here
Release Date: Sep. 02, 2016
M E M O R A N D U M
TO:                  Mayor and Council
FROM:             Ray Baray, Chief of Staff
DATE:              September 2, 2016
SUBJECT:         CIUR 1299: Long-Term Analysis of Special Events (Resolution No. 20140501-036)
In 2014, the Austin City Council passed Resolution No. 20140501-036, which directed the City Manager to investigate potential methods for funding costs associated with special events. In addition, the City Manager was directed to seek input from stakeholders, consider alternative funding options, and review best practices from peer cities.
Since that time, staff has conducted extensive research through benchmarking with cities in Texas and across the United States, analyzed and assessed current City of Austin practices city-wide, and held multiple town hall events to capture and discuss ideas and recommendations from internal and external stakeholders.
Staff has concluded their work in exploring alternative funding options for large-scale events to determine the budgetary and community impacts of such events. The research, methodology, and recommendations for Council consideration are discussed in the attached report.  
Should you have additional comments or questions, please contact me at (512) 974‐2435.  Thanks!
cc:        Marc Ott, City Manager
Assistant City Managers
Elaine Hart, Chief Financial Officer
Bill Manno, Corporate Special Events Program Manager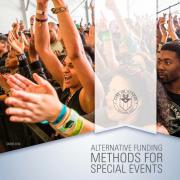 ---