You are here
Release Date: Jul. 22, 2016
The Animal Services Office provides sheltering, education, prevention and enforcement services for Austin and the unincorporated areas of Travis County.  In partnership with community organizations, Animal Services provides a safety net for lost and homeless pets and is dedicated to sustaining Austin's no-kill commitment of achieving live outcomes for at least 90 percent of the companion animals that enter the shelter each year.
The top three priorities for the Animal Services Office are preventing pets from entering the City's animal center, through education and support services, expediting the placement of sheltered animals into adoptive homes or with one of our 150 plus rescue partners.  Emphasis also is placed on returning lost pets to their guardians, through new programs and increased awareness. A prevention-based, educational approach is used throughout all of Animal Services' programming and activities in an effort to keep pets in their own homes and reduce shelter intake. 
In the next year, the Austin Animal Center will be temporary home to more than 18,000 animals.  With the assistance of 106.5 fulltime staff members and the support of temporary staff, the Austin Animal Center cares for animals at the Center and also approximately 50 dogs at any given time, at the Town Lake Animal Center, now being operated by Austin Pets Alive! Veterinary personnel perform thousands of spay/neuter and emergency surgeries each year, in addition to providing preventive and diagnostic medical care for every animal that enters the Center.  Animal care staff clean, feed and care for an average inventory of 634 animals each day, while customer service staff helps to facilitate positive outcomes for nearly 18,000 companion animals annually.  Animal Services also serves nearly 11,000 community members through low and no-cost spay/neuter surgery, vaccinations and free microchips. 
As the City's population increases, so do the challenges and opportunities related to providing services for people and their pets.
Animal Services continues to seek partnership opportunities with Travis County and with other incorporated municipalities within the county, to address geographical and capacity challenges. In addition to the need for expanded facilities, more Animal Protection Officers are needed to focus on preventative programs in the community, maintain current service levels and ensure that best practices are being followed.
With continued focus on refining policies and procedures, ensuring appropriate staffing levels and strengthening community support, Animal Services will continue to set the standard as one of the most effective, progressive and humane municipal animal services organizations in the nation.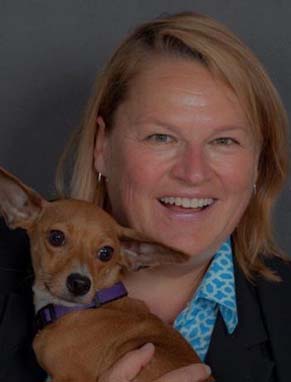 Tawny Hammond,
Chief Animal Services Officer
---