Is America seeing The End of The Suburbs?
Something deep and profound is happening to change what we have come to know as American suburbia. Simply speaking, more and more Americans don't want to live there anymore.
The End of the Suburbs is a new book that cites data indicating more Americans are slowly but steadily migrating back into cities. Read about the book in an article here, which states: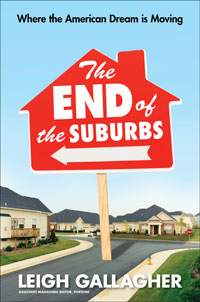 "When the people who have delivered the same kind of one-size-fits-all suburban subdivisions over the past few decades are tearing up their blueprints, venturing gingerly into urban markets, and actually fainting at the thought of what the future holds, something big is afoot."
Do you think we are experiencing this phenomenon in Austin?