Are YOU Greener than a High School Student?

Eastside Memorial High School recently went head to head against Austin Energy in a competition using the Office of Sustainability's rethink/ mobile app to determine who was greener – Eastside students or Austin Energy employees. Eastside was deemed greener by a landslide!
Under the direction of teacher Amanda Mortl Walker, the competition played to student's natural curiosity for learning the science behind sustainability activities and the cumulative impact of forming new habits.  The app provided motivational techniques such as linking to activities that students' were already doing (i.e. riding a bike to school), recognizing them for actions already taken, and providing ongoing opportunities to take further steps and become more involved by tracking their daily points.
The competition was designed to build excitement and create buzz around sustainability. The Challenge wanted to attract young people to fun and exciting activities that would then cause them to think deeply about sustainability and to change their life long attitudes. 
Students gained points for doing any of the following:
1. Do It Daily

Actions performed each day, such as turning off the lights, putting on a sweater, using the stairs instead of the elevator, using natural light whenever possible, unplugging phone and laptop chargers, closing windows to conserve heat, putting on a sweater instead of cranking the heat, taking the stairs, not using a blow dryer or straightener, taking a shower that is 4 minutes or less, using colder water in the shower, and washing clothes in cold water.




2. Do It Together

Encouraged students to come together and participate in awareness and dialogue about sustainable activities.




3. Do It On Camera

Students earned points for creating diary-style video snap shots based on prompts in order to reflect on their experience, generate awareness, and share tips for sustainability.
In the end what counted the most for the students was pride in making an impact to a larger social issue close to home.
Together the students accomplished the following: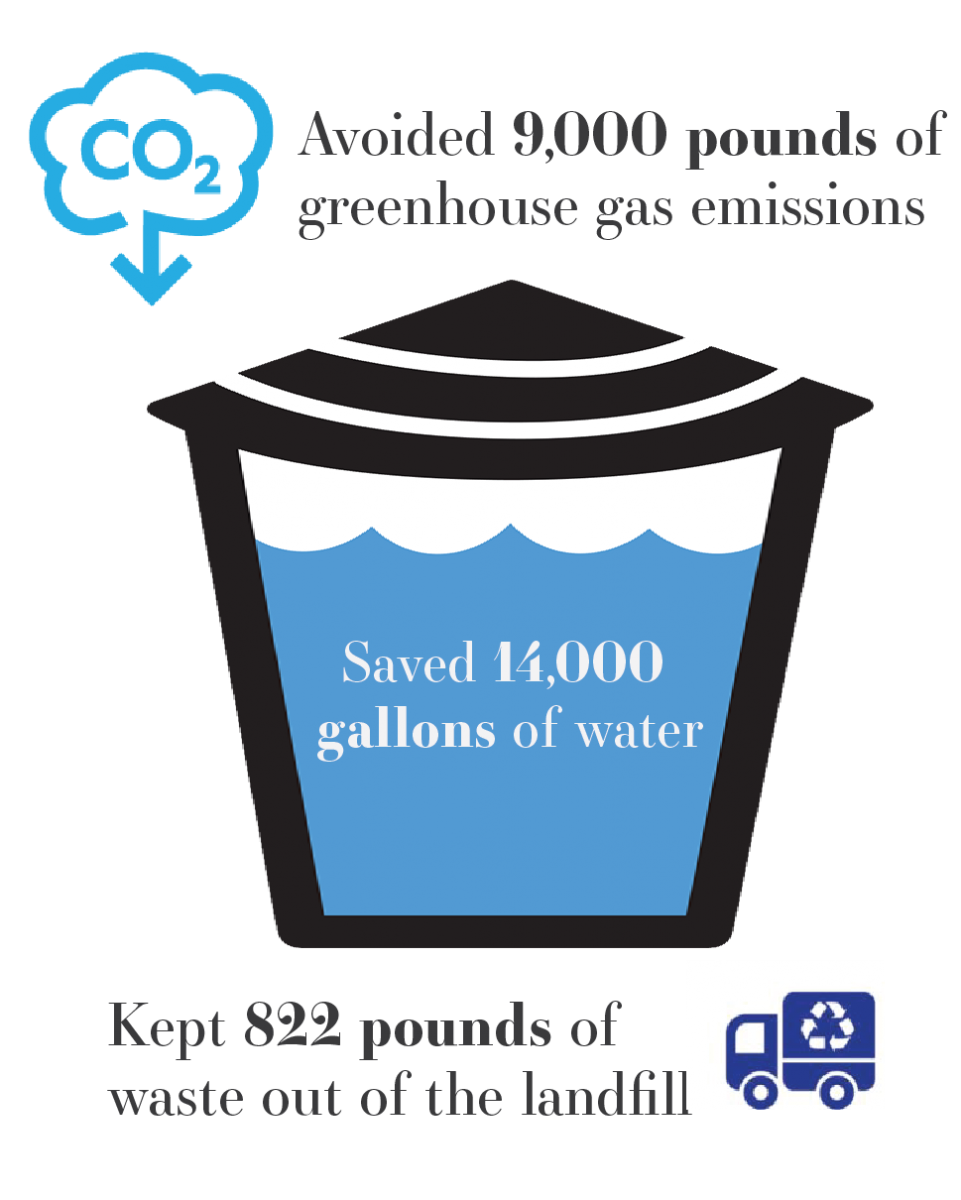 Avoiding 9,000 pounds of greenhouse gas emissions
Saving 14,000 gallons of water
Keeping 822 pounds of waste out of the landfill
And they did it all … in seven days!  If this could be done in 7 days image what we could do if we took action every day!  Way to go Eastside Memorial!
Learn more about the Rethink/ mobile app and upcoming challenges by visiting: austintexas.gov/department/rethink-mobile-app.