ATCEMS Commander Andrew Hofmeister Wins VFW Gold Medal Award
Austin-Travis County EMS Commander Andrew Hofmeister was awarded the Texas State VFW Emergency Medical Technician Gold Medal for his work with the ATCEMS Community Health Paramedic Program on Sunday.  Commander Hofmeister won the Gold Medal Award at all three levels:  local, regional and state.
This prestigious award is presented to an individual who actively gives emergency medical treatment, provides rescue service or civil disaster assistance as a member of any public or volunteer company organized to give emergency medical care, and/or provides rescue and civil disaster assistance to our nation's citizens.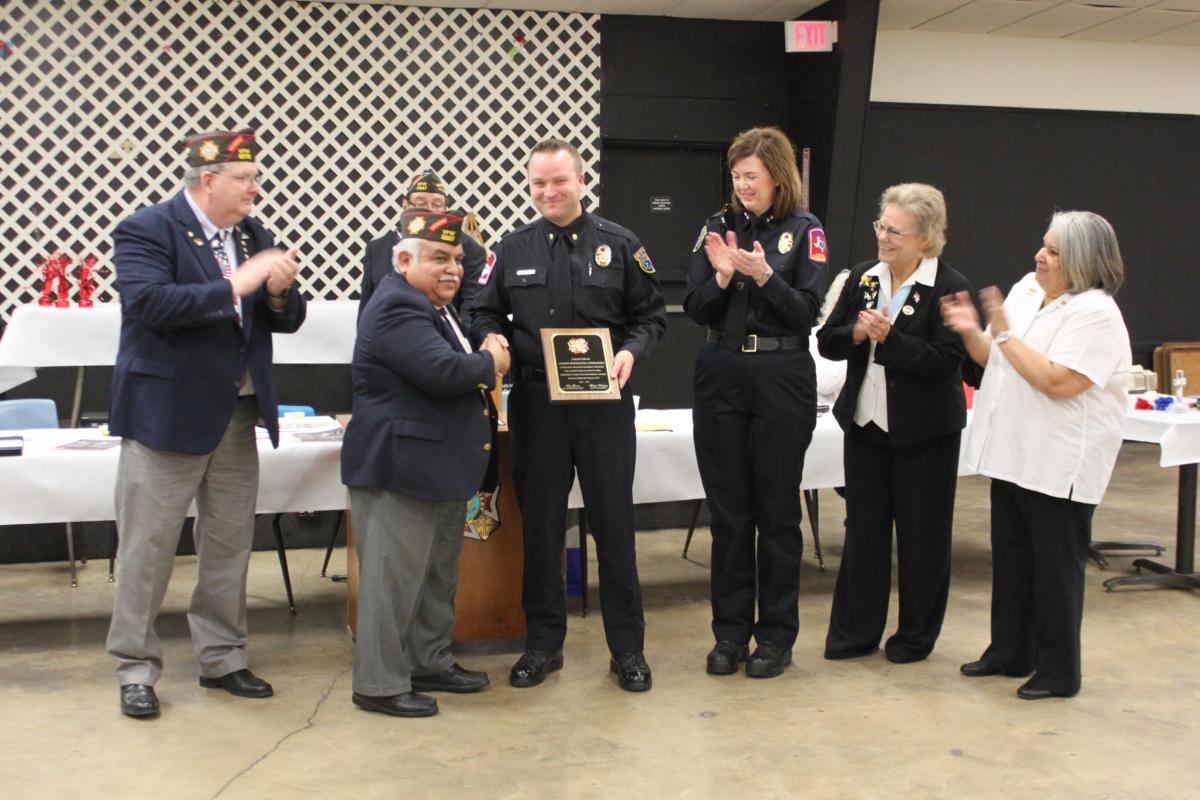 Nominees must meet and demonstrate the following criteria to be eligible to receive a Gold Medal Award:
•  Recognition by their colleagues or those they serve.
•  Consistent excellence in the performance of their duties.
•  Consistent dedication to their official responsibilities over a period of years and continuous growth in responsibilities and skills within their profession.
The Austin-Travis County EMS Community Health Paramedic Program provides care and service to the underprivileged members of our community and connects them to resources that benefit their wellbeing.
Commander Hofmeister pioneered this program from its inception to its current status of three permanently assigned personnel, as well as three response vehicles.  The initial funding for the Community Health Paramedic Program and the response vehicles was provided by the St. David's Foundation Healthy People Grant.
Commander Hofmeister and his team coordinate the efforts of this program with several organizations, partnerships that he and his team have cultivated over time which never before existed.  While the program is still in its infancy, it is proving to be a valuable addition to the services the Department offers and has shown great promise in reducing 911 ambulance requests for fragile patient populations.
Additionally, the Community Health Paramedic Program has been well received by both medical and non-medical enterprise organizations.  This award is a reflection of the diligence and hard work Commander Hofmeister and his team have brought to this endeavor.
Congratulations to Commander Hofmeister for winning the VFW Gold Medal Award and for his dedication and service to our community!