Austin Nature & Science Center joins in International celebration
INTERNATIONAL MUD DAY! Great fun!
As part of the celebration of Mud Day being embraced around the world, the Austin Nature & Science Center day camps participated in their own mud slide, mud bath, mud pie, and mud squish.  This festivity, recognized worldwide around June 29— culminated fun; exploring, playing and learning at the AN&SC's outdoor area which is specially designed for our preschoolers.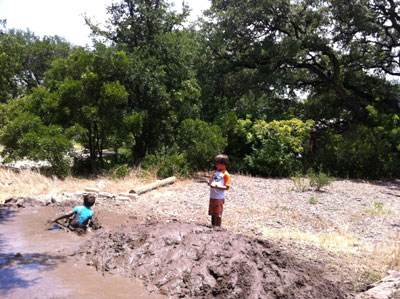 Many of today's educators feel these experiences are an important part of childhood. Aware that children today do not get outside and get dirty as generations before, camp staff created an opportunity for a messy, sensory experience playing in the mud.  Promoted by the World Forum Foundation's Nature Action Collaborative for Children, International Mud Day celebrates connecting people with the natural world.  Sponsoring organizations hope to create an appreciation for exploring the outdoors and showing children it's okay to get dirty.
Our kids seemed to agree and certainly voiced their approval for this unique experience and the chance to get messy!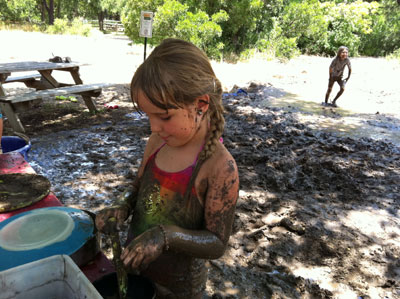 The Austin Nature and Science Center is part of the City of Austin Parks and Recreation Department. 
AN&SC summer camps for ages 4-16, engage kids in fun exploration and discovery of the outdoors.

For more info on The Austin Nature & Science Center and all our other Great Family Friendly activities please go to:
For FREE visitor and resident attractions year round from Austin Parks & Recreation Department visit: http://www.austintexas.gov/blog/enjoy-free-visitor-resident-attractions…