Bike Program in High Gear
In 2013, the City is advancing Bike Share and many other exciting projects that can encourage people to use bicycles for transportation.
This year we'll kick off Bike Share, a program offering bicycle rental kiosks around town. Expect to see many more people cycling once it's fully launched (with up to 400 bikes). We'll also update the City's official Bicycle Plan, a master list of upcoming street and trail improvements, to align it with Imagine Austin goals to expand transportation choices.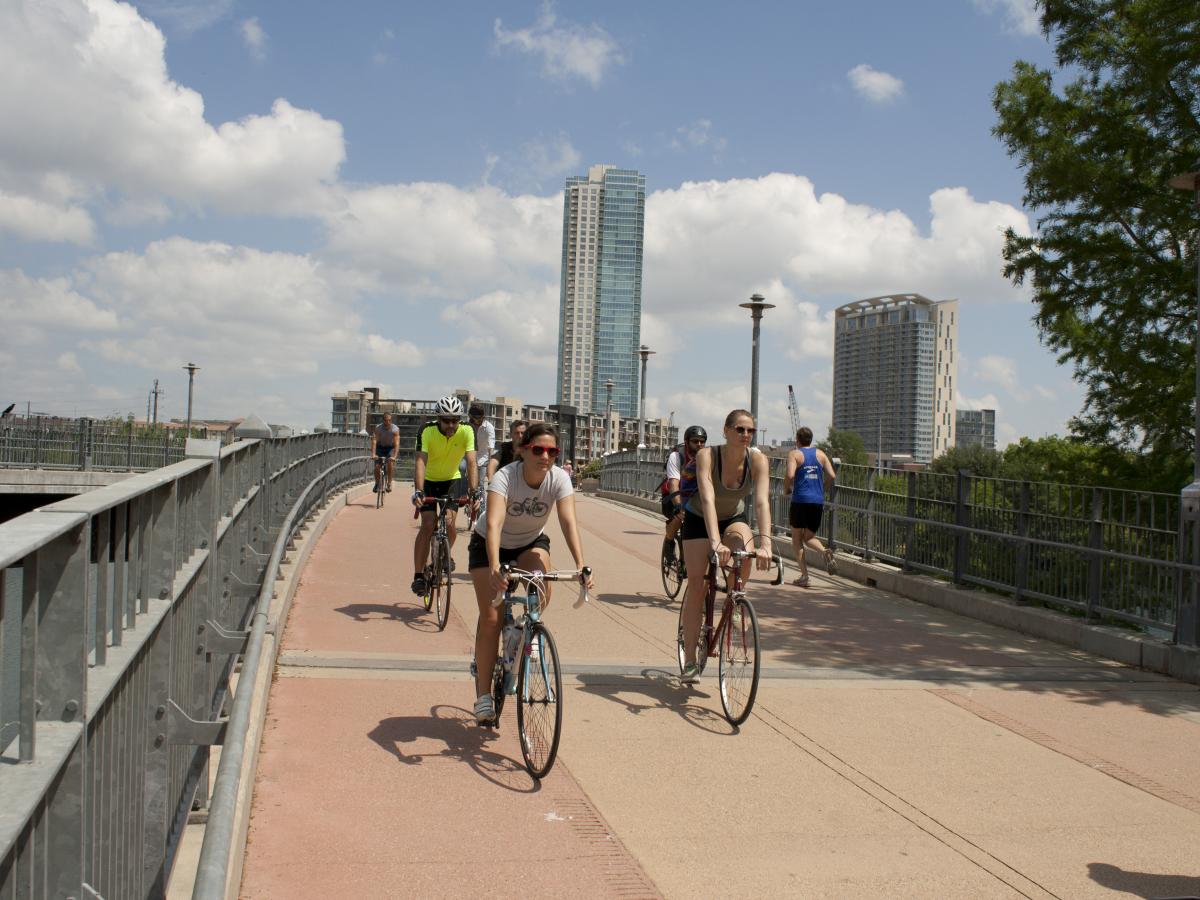 To grow the number of Austinites who commute regularly by bicycle (2% already do, 5% is our next big goal), the revised plan is likely to include separated and protected bike lanes/cycle tracks, which help people feel safe and confident. The City also will start creating an Urban Trails Master Plan, treating trails as a vital part of our transportation network.
Plus, as part of a two-year effort with the national Green Lane Project, the City will be building new protected bikeways along the Lance Armstrong Bikeway and at Mueller. (Watch the cool StreetFilms video from NYC, featuring innovative bike lane designs – can you spot our City staffers?) Of course, we'll also continue our ongoing program of adding bike lanes to each roadway improved, where possible.
For more details, read the Bicycle Program's December 2012 State of Bicycling Address and the State of Bicycling Spring 2013 Update.
About this blog
News, ideas, and inspiration from the Office of Sustainability, to help advance a Bright Green future for Austin.