Both the Dougherty Arts School and the Austin Nature & Science Center Summer Camps joined to present a combined exhibit of their campers' art projects at the Julia C Butridge Gallery at the DAC.
Both our well respected (and always fully enrolled) Summer Camp programs joined hands to exhibit their campers work created in their respective "arts programs". Each program produced distinctive work with its own focus. Combined, both programs were able to create a very compelling and interesting interactive exhibit.

The Dougherty Arts School highlighted their "Dougherty Art Games". Based on an "Olympics Games" theme, this innovative project combined art, the outdoors and nature inspired artwork.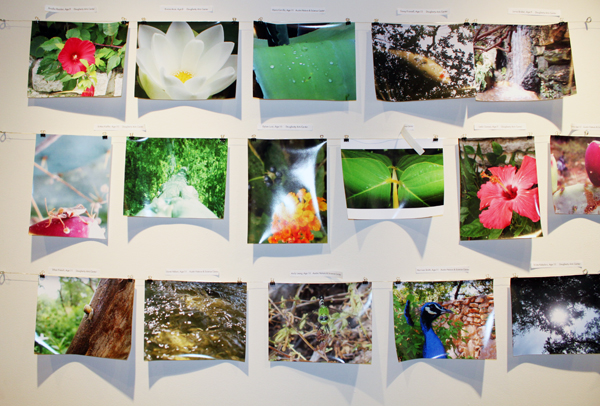 Young campers from the Austin Nature & Science Center used photography to further explore the wonders of nature.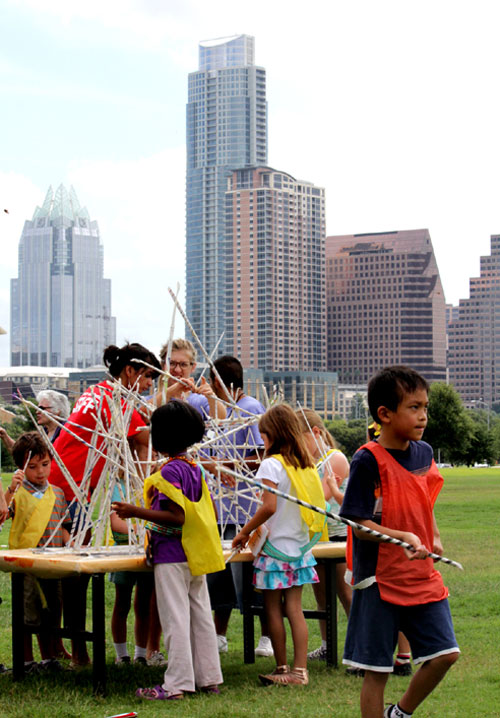 The City's ever growing skyline in the background helped to inspire them.
"Dougherty Art Games" – on July 17, 2012, using an "Olympic Games" inspired format and the downtown Austin skyline in the background, students from the "The Dougherty art-letes" had an enjoyable and creative day outdoors. Campers from the Dougherty Arts Center Summer Camp program enjoyed a welcome and cool overcast July day while engaged in "art building".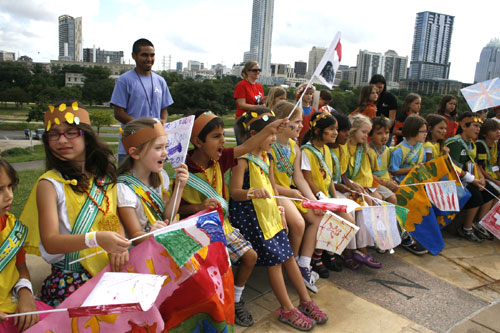 The Dougherty Art-letes – wave their flags from different made up countries.
"The Dougherty art-letes" (Dougherty Arts School students) worked in teams to build their fantastic art sculptures.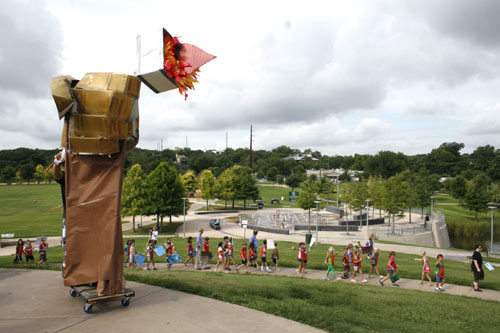 Dougherty Art Games – You can see the Dougherty Arts Center in the background as Dougherty summer camp student's parade to the top of Butler Park hill in celebration of the summer art games.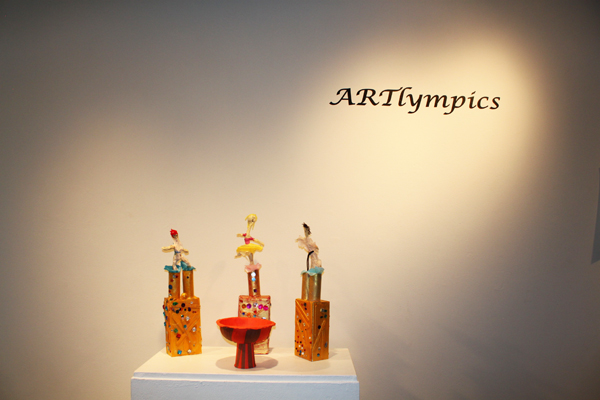 A few weeks Later, The Dougherty Art Center together with the AN&SC presented a combined and professionally mounted interactive art exhibit at the Julia C. Butridge Gallery.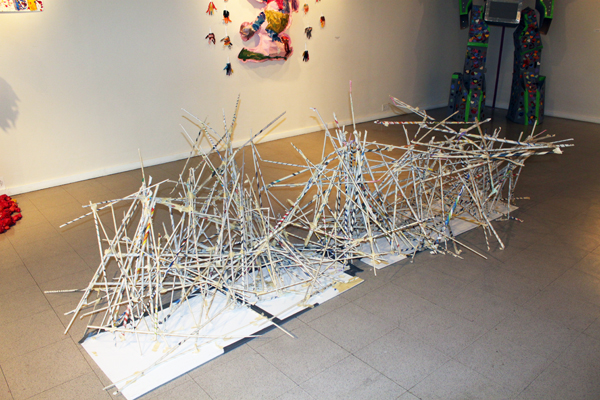 Just imagine the pride felt by our artists and their families when they saw their work so beautifully displayed. These kinds of reinforcing experiences in a child's formative years can indeed motivate their creativity for a lifetime.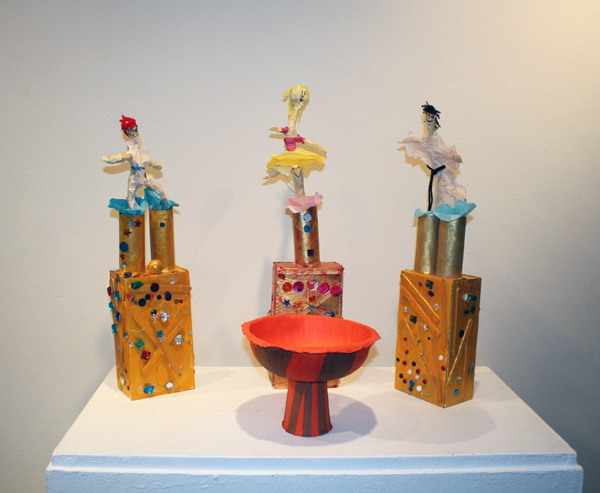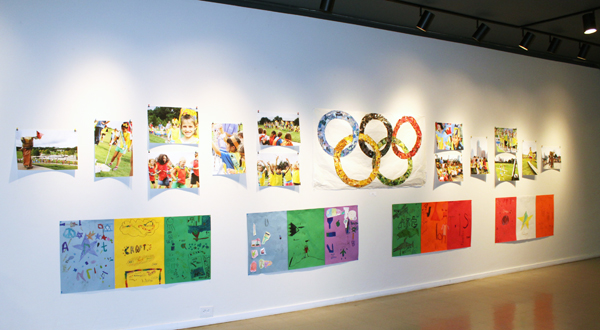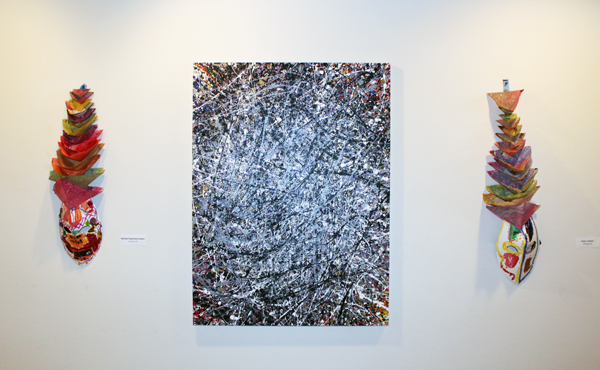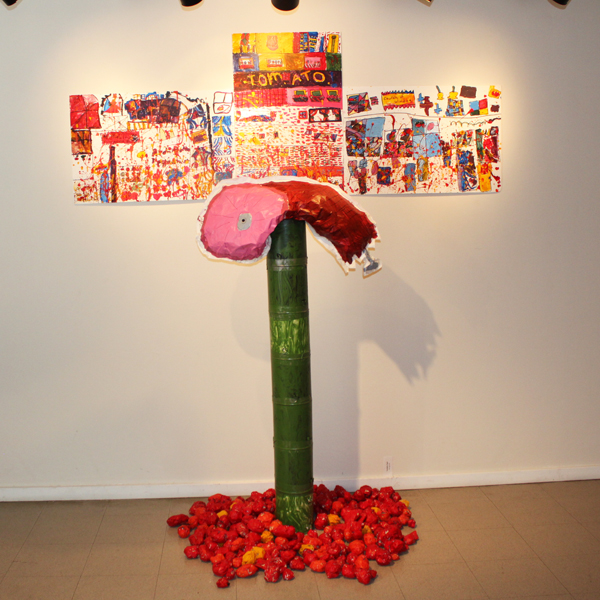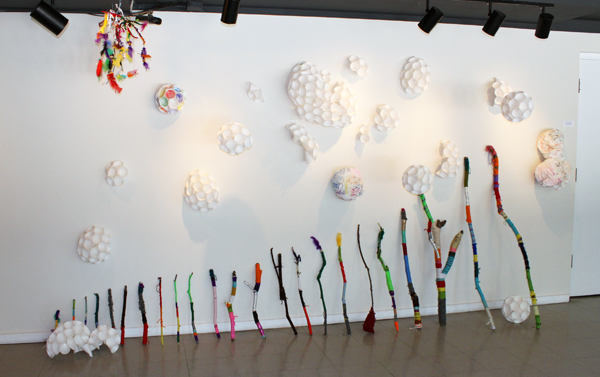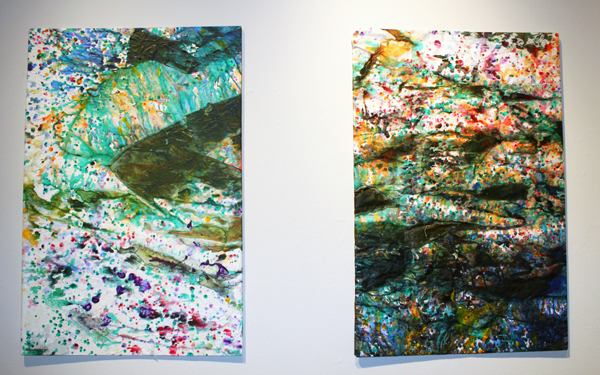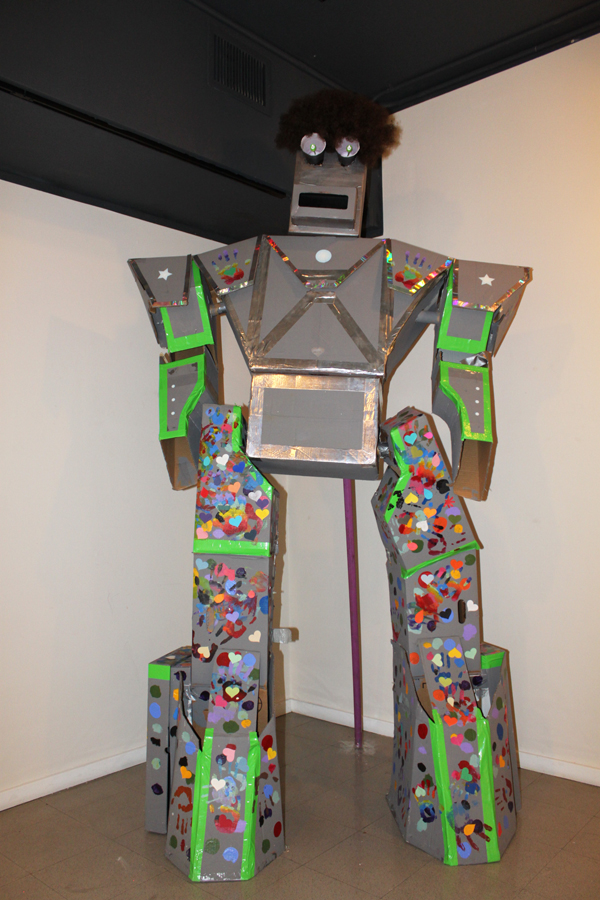 A very creative idea using the concept "This is your experiment" invited the young visitors to continuing creating art inspired from the exhibit itself. Special papers and markers provided an easy way for the summer camp program students to continue the creative process through the exhibit period.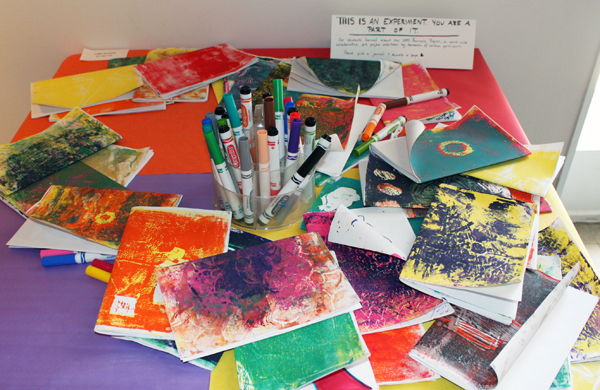 The Dougherty Arts School is a community-based arts organization focused on developing creativity in a multi-disciplinary environment. The Dougherty Arts School's mission is to provide quality and multi-discipline arts educational programs for all ages through collaborations at all levels by teaching students to become future skilled workers, innovative leaders, and professional artists who make valued contributions to society. Classes at the The Dougherty Arts School offers a range of programs for ages three years to senior adults with classes in; drawing, painting, darkroom and digital photography, ceramics, jewelry and metals, textiles, artist development, digital design and animation, theater and many more.
Over the years, the Dougherty Arts School has received many awards from the national Recreation and Parks Association (NRPA), the Texas Recreation and Parks Society (TRAPS), the Austin Chronicle Readers Poll, Austin Family Magazine. The School staff received two 2006 ACE Awards for Creativity from the City of Austin.
Last year, in celebration of July as Parks and Recreation month, Austin's Parks and Recreation Department received the national award for NRPA's 2011 Rock Your Park flash mob contest.
The Dougherty Art Center, 1110 Barton Springs Rd. 78704, Tel: 512-974-4000
If you're not familiar with us yet, we welcome you to discover your very accessible community Dougherty Arts Center.
For more information about the Dougherty Art Center