Changes Made to Shelter-Neuter-Return Cat Program Reflect Community Stakeholder Input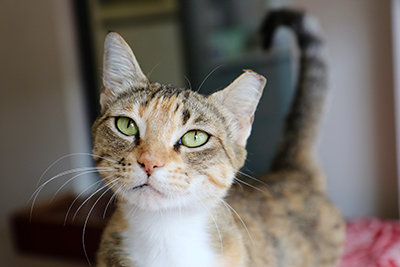 Cat with ear tipped to indicate she has been spayed.
In 2011, as part of the No Kill Implementation Plan, Austin Animal Center partnered with Austin Humane Society (AHS) to start a shelter-neuter-return (SNR) program. Modeled after the Jacksonville, Florida Feral Freedom program, it provides an avenue for a live outcome for cats and kittens that would have formerly been euthanized due to lack of space. Because the reclaim rate of stray cats is less than 2% nationally, cats have a better chance being found by their owners if they are returned to the area where they are found.
Here is a brief recorded presentation about the SNR program.
In 2011, 375 cats and kittens went through the program and it has grown every year since, with 1,069 cats and kittens being released through shelter-neuter-return in 2015. Between January and June of 2016, there has been a decrease in the number of cats entering the program, with just 516 in the first nine months of the year. This decrease is in part due to a decision by shelter management to not release some friendly cats during the cooler winter months when cat population is not at capacity.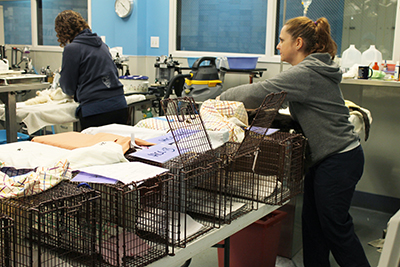 Setting up cages for transport of community cats
 
To be eligible for the program, cats must enter the shelter as strays and be no younger than three months and no fewer than three pounds. They must be in healthy body weight with a body condition score between four and seven and they must not be sick or injured. Declawed cats are not eligible for release. Cats will not be released to high traffic or other unsafe locations.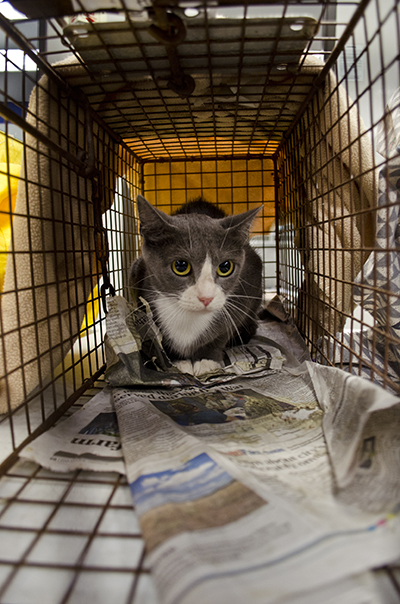 Community cat
Here's how it works: Cats and kittens enter the shelter as strays. The finder is alerted at the time of drop off that the cat will likely be examined by a vet, sterilized, vaccinated, microchipped and returned to the spot where it was found. The cat is then taken in and given a cursory evaluation by the intake counselor to determine if it meets qualifications for program inclusion. If it does, the cat is transferred to AHS where it is spayed or neutered and received a rabies vaccine and microchip. The cat is microchipped and the microchip is registered to the Austin Humane Society. 24 hours following this procedure, the cat transported back to the place where it was found and is released.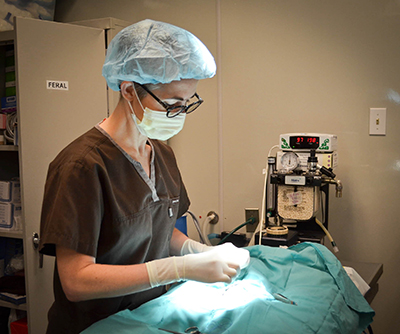 Veterinarian performing sterilization surgery
This program is critical to maintaining No Kill because AAC operates at or near capacity the majority of the year. Without the SNR program, the shelter would run out of kennels and many cats would have to be euthanized due to a lack of space.
Due to a slight, overall reduction in intake of cats since 2011, AAC and AHS leadership agrees that outside of seasonal space crises, it is no longer necessary at this time to enroll friendly kittens under six months into the program. This means that unless the shelter is at capacity, the shelter will no longer send friendly kittens under six month back to the community. Community stakeholders felt this group of older kittens was most at-risk of being unable to care for themselves when released back into their neighborhoods. Moving forward, kittens in this category will be made available for adoption or rescue and will only be placed in the SNR program during times of space crisis when SNR may be truly lifesaving.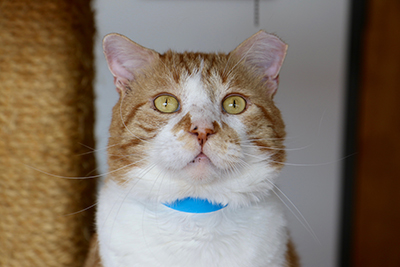 Kitty after his ear has been tipped