Climate Change: Resiliency, ho!
In November, Austin City Council passed a resolution calling for the city's first major initiative on Climate Vulnerability and Resiliency. Austinites are already experiencing the negative effects of climate change – which include increased extreme heat, drought, flash floods, and wildfires. The resolution calls for climate vulnerability and resiliency to be incorporated into all major long-range City planning efforts, including the Land Development Code rewrite and Imagine Austin updates. 
---
Directing growth and investing in multimodal transportation, to become a more Compact & Connected city, is one critical way that Austin can reduce greenhouse gas emissions, while adapting to the climate change already occurring.
Council asked for a report from the City Manager by May 2014, with recommendations on how the City can best develop departmental climate change vulnerability assessments, and related action plans. Departments to be involved include the Office of Sustainability, Austin Energy, Austin Water, Transportation, Watershed Protection, Health and Human services, and Public Works, among others. The recommendations will define a framework for departmental strategies to increase climate resilience, to be implemented over time with the help of community partners and regional agencies.  
Currently, City long-range plans do not include or reflect hard data on the climate change projections for Austin. Recently, climate modeling by UT Austin researchers, that is specific to our area, has become available; this provides the first solid data on what we can expect as climate change intensifies in the decades ahead.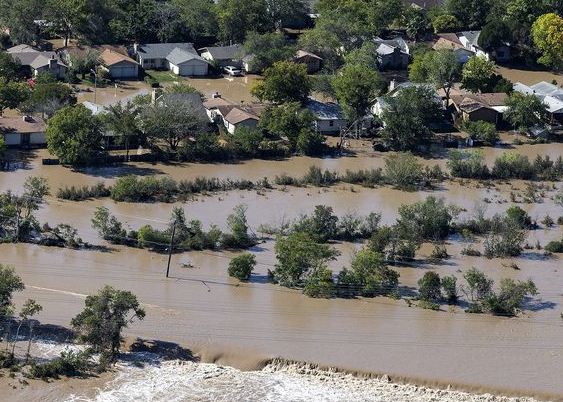 The outlook is sobering. Planning for water and drought, energy needs, disaster and emergency preparedness and aid, community health, floodplain management, wildfire protection, protecting key assets and budget impacts all will be involved, as referenced in the resolution.
Read the resolution here.  For more information, contact Zach.Baumer@austintexas.gov.
Photo Credit:
Ricardo B. Brazziell, The Austin American-Statesman, via AP