Complete Streets Coming to You
Creating walkable, bikeable, transit-friendly streets for all Austinites is the goal of a December City Council resolution.
What is a complete street?  It's one that accommodates all people and modes of transportation. With this resolution, Austin has joined hundreds of state, local, and regional complete street policies that have been adopted around the country.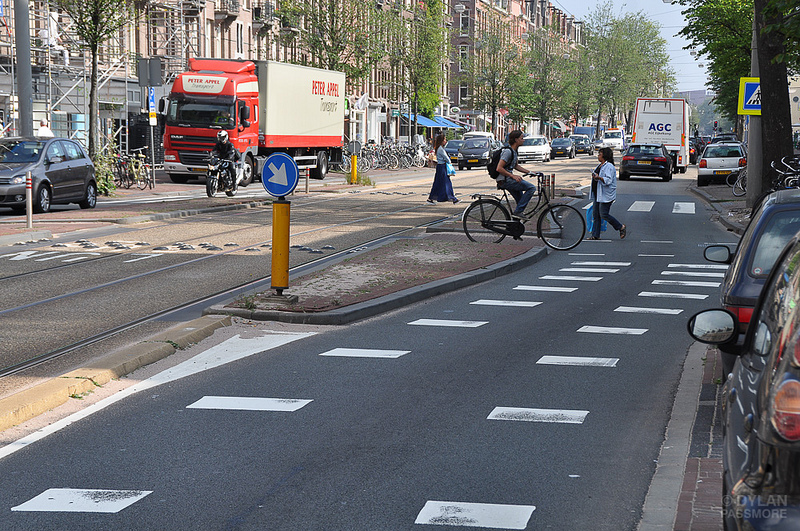 The National Complete Streets Coalition has been a leader in educating and promoting complete streets policies at every level and helped the City of Austin and American Association of Retired Persons (AARP) develop a customized Complete Streets Policy Development and Implementation Workshop for City of Austin, Capital Area Metropolitan Planning Organization (CAMPO) and Texas Department of Transportation (TXDOT) staff on December 4, 2013.  Organized and funded by AARP, the full-day workshop included expert facilitators to engage over forty staff on discussions of current practices, challenges and opportunities surrounding a possible complete streets policy.  Workshop organizer Jessica Lemann, Associate State Director of Outreach for AARP Texas said,"AARP has long advocated for the availability of transportation options that are safe and convenient for people of all ages and abilities. For older Austinites, mobility is key to maintaining independence while also staying connected to their community. That's why AARP is working for complete street policies in Austin as well as at the state and national levels. The Complete Streets Policy Development and Implementation Workshop was a strong and necessary first step toward a formal policy in our city. "Under the direction of the City Manager, staff has begun work to align the development of a complete streets policy with projects already underway through CodeNEXT, Subdivision Regulations, and Transportation Criteria Manual revisions.  The process will involve stakeholder outreach and will culminate in a presentation of a recommended complete streets policy to City Council prior to the June 30, 2014 deadline. 
For more information on the workshop or efforts moving forward, please contact Robert Anderson at robert.anderson2@austintexas.gov or (512) 974-6405.
Photo credit: Dylan Passmore