Consultant Spotlight: Morningside Research and Consulting
With over 15 years of experience, Morningside Research and Consulting has been reviewing public programs in the Austin Metropolitan area, specializing in conducting program audits, reviews, and evaluations; policy analyses; and data analyses and engaging with businesses. Their extensive portfolio and unique expertise has allowed them to, once again, join the Soul-y Austin team with the goal of conducting business outreach, which will ultimately determine the success of the program's efforts in each district. Having led the outreach during the program's first year, Morningside Research has strongly developed their understanding of Soul-y Austin – particularly related to the program's goals and benefits – making them the ideal candidate for one to one business outreach.
Jesse Jenkins, Carter Robinson, and Jazmine Velazquez are leading the Soul-y Austin outreach efforts. Their role is to engage with the businesses primarily through in person interviews, emails, and phone calls. Through these outreach methods the Morningside team is able to educate businesses on Soul-y Austin and also provides them an opportunity to learn about each business, which them allows us to understand the different concerns, strengths, and opportunities that each business has. Jesse had the opportunity to lead the outreach efforts during Soul-y's year one, and Carter and Jazmine have joined the team this year. Jesse mentions that his favorite part about the first round of districts during year one was "getting to meet and speak with so many different types of businesses, and getting to know each area".
Business outreach and education are both critical components of the Soul-y Austin program. Through outreach and education, our team is able to empower businesses, allowing them to lead the efforts that will positively impact the area both physically and economically. Businesses are educated on the benefits of vibrant, organized commercial district and the power of collaborating with Soul-y Austin.  As the lead on the Soul-y Austin outreach efforts, Morningside Research plays a key role in developing business interest, specifically those that are interested in a leadership role within their business district community. In addition, the outreach and education component of Soul-y Austin allows the city to hear some of the district's initial challenges and concerns, while at the same time providing an opportunity to learn about each individual business.
During the outreach process, Morningside Research has faced multiple challenges. In some districts, the main obstacle to communicating with businesses and educating them on the efforts is language. As Austin's demographic begins to grow, new businesses are joining Austin's commercial corridors and are contributing to the unique character of each area, but some are limited with their English speaking skills. Another challenge during the business outreach stage is the availability of business owners and/or managers. In many cases, the Morningside team would only be able to reach an employee, making it difficult to deliver the message and get businesses involved. Despite the challenges encountered, Morningside has been able to reach a significant percentage of businesses within each corridor, averaging over 50% in each district.
The Morningside team is currently conducting business outreach in two new districts, focusing on educating businesses on the benefits of forming an association and how Soul-y Austin can be of assistance. When asked about their favorite part of going door to door and meeting business owners, Carter and Jazmine mention how meeting the variety of businesses in each district is definitely their favorite, particularly how "each business has provided a unique perspective on challenges specific to their district as well as their vision for ways to improve the district".
A big thanks to Morningside Research and Consulting for their hard work and support! To learn more about Morningside Research and Consulting visit: http://www.morningsideresearch.com/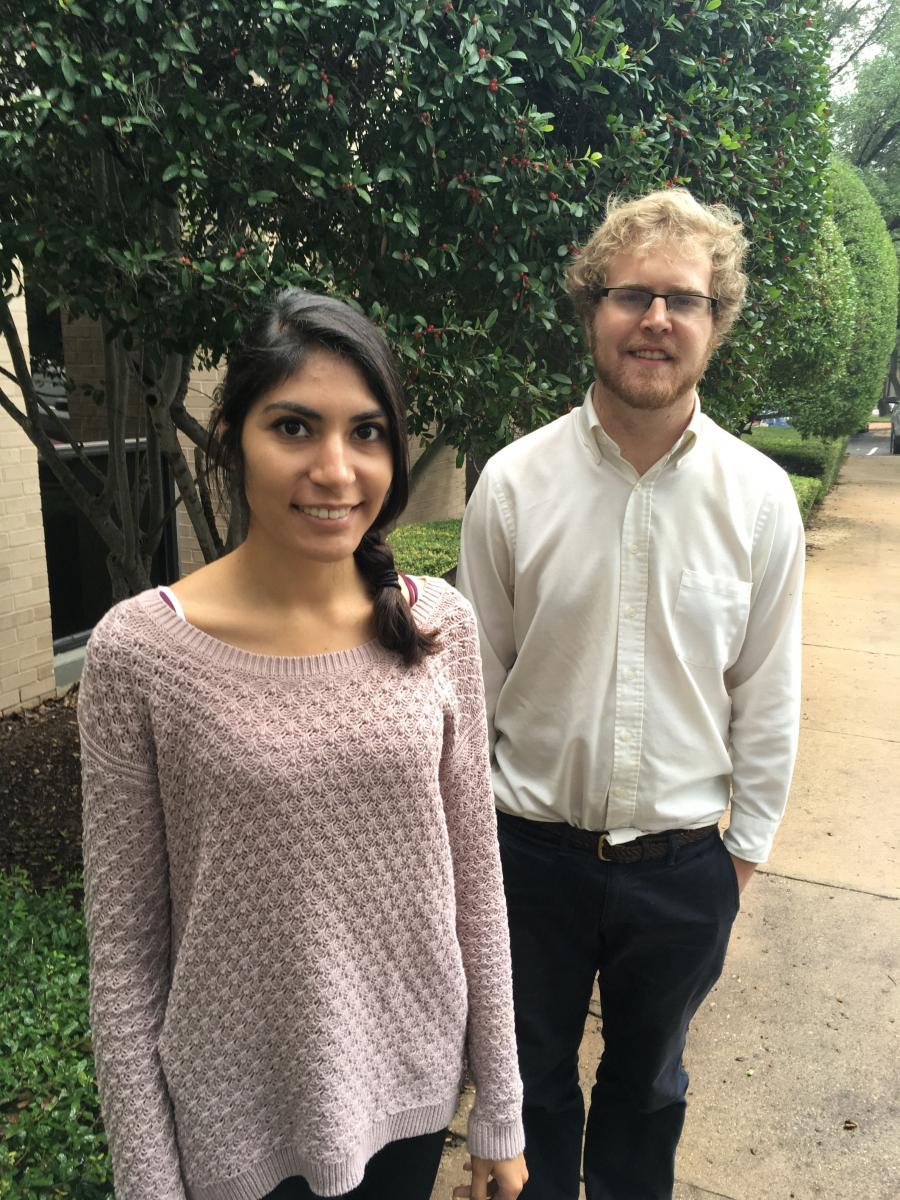 "Our hope is that the Soul-y Austin program will help unify the businesses in each area and provide a platform for conversation across different types of groups". –Carter Robinson and Jazmine Velazquez