You are here
Sep 06, 2017 - 10:54 am CDT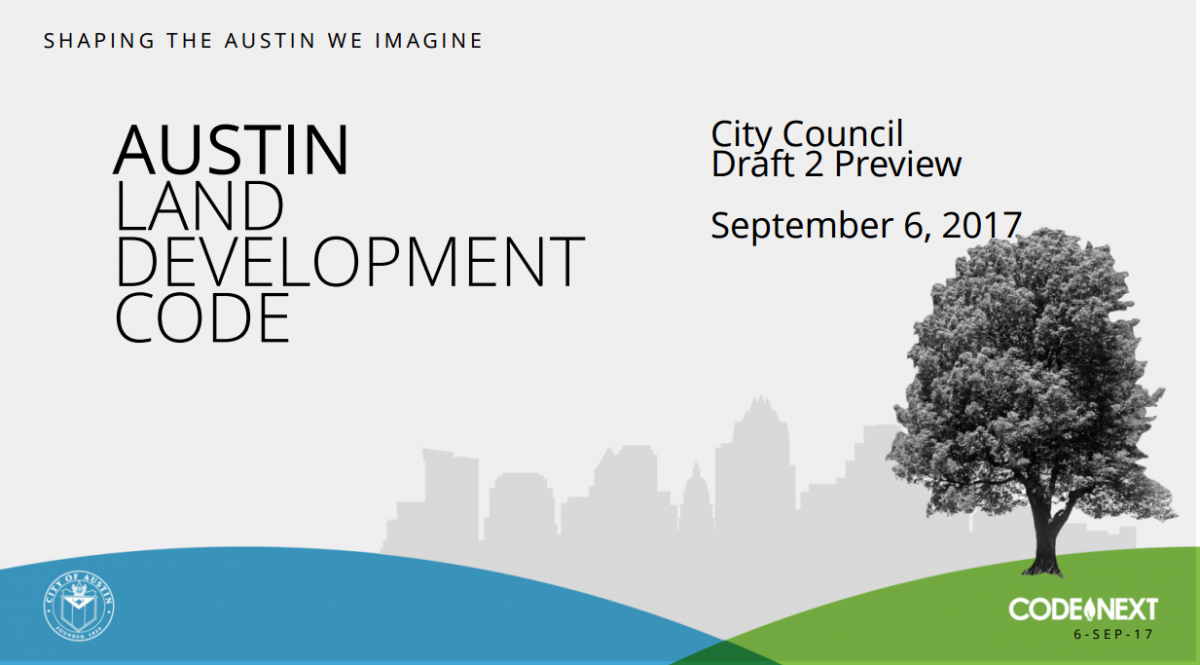 During the Sept. 6 work session, the Austin City Council learned about the upcoming Draft 2 of the land development code -- set for release Sept. 15 -- and an updated model of our zoning code capacity.
The presentation detailed how Draft 2 will contain more consistency, clarity and flexibility than Draft 1, as well as a single, standardized spectrum of zones.
Staff also presented a zoning code capacity analysis that compared housing and job capacity from the existing zoning and Draft 1 to Draft 2.
The presentations themselves are hyperlinked above, but also available here. The video of the meeting is available here.
Make sure to follow us on social media for the most immediate updates.
---