An Eco-friendly Thanksgiving—Nature Will Thank You, Too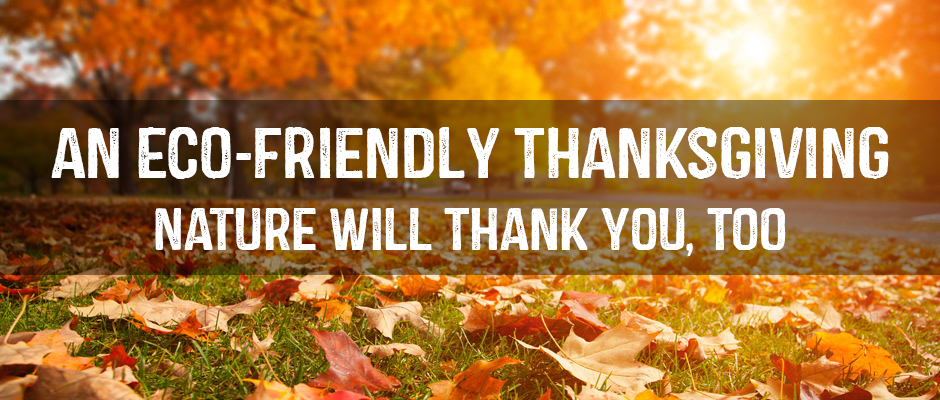 Thanksgiving is a wonderful holiday, bringing families together for a hearty meal and good company. Whether your plans for are large or small, consider these four tips to make your day eco-friendly. 
1. Pass on the paper and plastic.
Instead of using disposable plates and silverware, bring out the reusable dishes and silverware. Also try cloth napkins and placemats. The table will look special for the occasion!
2. If you choose to bake a pie in disposable aluminum, don't forget that it can be recycled.
Just be sure to clean it and place in the blue cart!
3. Take your own to-go containers to the party,
or ask guests to bring them. You will refrain from using multiple plastic bags.
4. Try decorating your home with your kids using recycled material!
The house will feel festive, and the kids will love the craft time.  Some items you can use include toilet paper rolls and paper scraps.