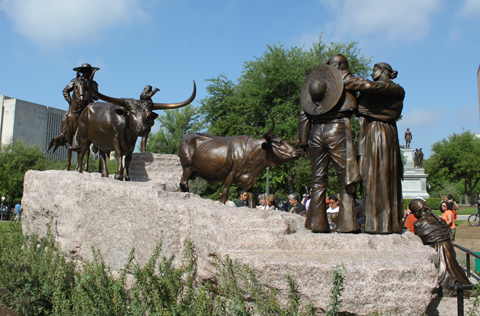 On Saturday March 31st the Emma S Barrientos Mexican American Cultural Center celebrated the closing festivities of an official three days of events dedicating of the new Tejano Monument at the Texas Capitol.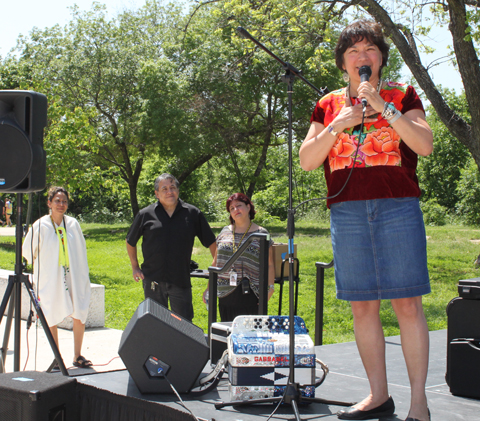 Laura Esparza, manager of the History Arts & Nature Division, addresses audience at The Tejano monument celebrations at the MACC on March 31st. In background are (left to right) Herlinda Zamora and Juan Oyervides, Chair MACC advisory Board, Linda Crockett.
Bob O'Campo from San Antonio dressed as Gergorio Esparza one the better known Tejano defenders of the Alamo pose with Laura Esparza direct descendant.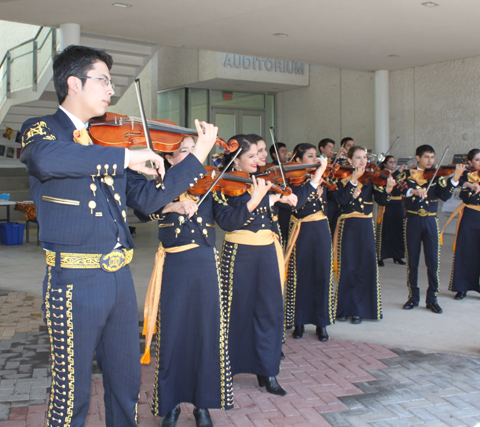 A very accomplished Mariachi band under the leadership of Director, Abel Acuña and students from: Edinburg North High School, Edinburg, Texas, performed for our event. These high school students performed remarkably well. As good as any I've seen or heard.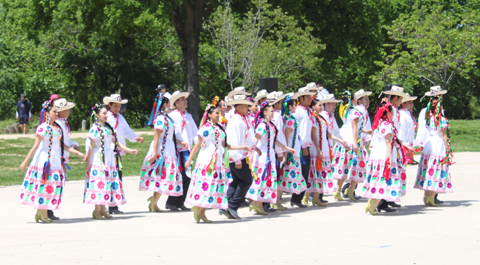 Visiting Folkloric Dance Group and their Conjunto (Band): under the direction of Assistant Professor Victor Gomez & his students from South Texas College, McAllen, performed both traditional Mexican folkloric dances (shown above) and Texas -Tejano two-step music (shown Below).
These dancers are keeping alive their roots to Mexican traditions as well their distinctive Tejano culture.