Give Greener This Holiday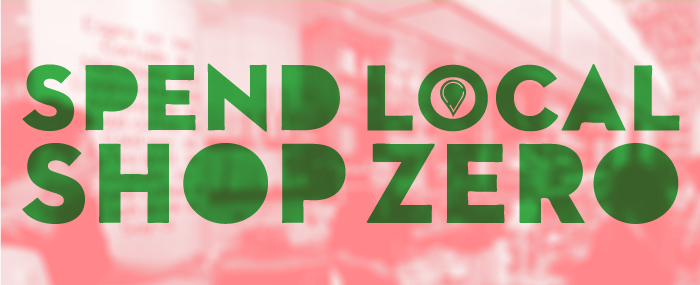 Did you know about 25 percent more waste is generated during the holiday season than at any other time of the year? 
Make your holiday shopping a little lighter on the Earth this year. Instead of the usual ties or socks, focus on creating long-lasting memories. Here are a few ideas for giving that won't create waste:


LocallyAustin.org offers a directory of more than 100 local [re]Made, [re]Pair and [re]Share Zero Waste businesses that sell upcycled, reused or recycled items and that offer repair and rental services. Jewelry, artisan crafts and vintage clothes are just a few offerings from these enterprises. Buying locally made gifts from Shop Zero Waste merchants supports Austin's Zero Waste Goal, cuts carbon emissions from shipping and helps support the Austin economy.


Look for environmentally friendly, recyclable or reusable products. Avoid trendy holiday trappings such as single-use items, gifts with a limited life, non-recyclable and non-reusable items. Stick with well-made items that will last. You could also give your family a backyard composter and get up to a $75 rebate from the City of Austin. Learn more at: http://austintexas.gov/composting


Look around the house and find items or past gifts that have not been used and can be re-gifted. Reusable gifts such as stuffed mason jars, rechargeable batteries and/or a battery charger and cute food containers are great staples to give.


The pressure to deck the house out with all the latest designs is especially strong in November and December. But our responsibility to the environment can get lost in this chaos. Not only is it costly but a lot of these materials end up in the trash once the holidays are over.  Rather than buying plastic ornaments, wreaths and other decorations, make your own from pine cones and other natural materials.


Make gift baskets filled with delicious treats or a cooking oil sampler set. Give experiences such as bike tours, classes, memberships or game tickets. Use the Shop Zero Waste directory to give the gift of a rental membership, or a gift certificate to get a beloved item fixed instead of replaced.


Struggling to find the perfect gifts family members will love and not stuff at the back of their closets? Then just forego the whole gift exchanging process. Bust out the favorite games that are sure to get everyone in on the fun. http://www.buynothingchristmas.org/alternatives/