Historic Austin Cemetery Tour
by Laura Esparza, Austin Parks and Recreation Department
Today, I had the honor of a fantastic tour of some of Austin's oldest cemeteries with Austin Parks and Recreation Department's Preservation Planner and Cultural Resources Specialist Kim McKnight. Kim has a passion for the City's cemetery's and their rich history, and is the steward for the Cemetery Master Plan with the assistance of citizens in the Save Our Cemeteries group and consultants.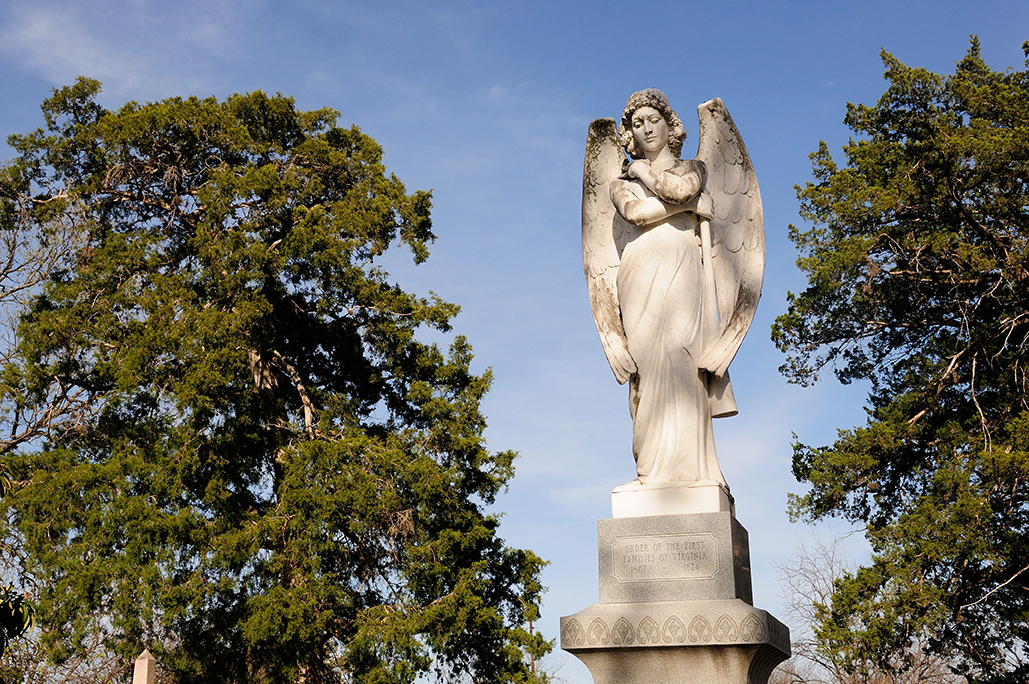 To say that I was impressed with the historic beauty of Oakwood Cemetery would be an understatement. Anyone who knows old Austin can tell you that Oakwood is studded with stars of Austin's past. A stroll down a single lane reveals the names of Zilker, Caswell, Givens and Pease, whose names live on in Austin's parks. The 19th Century architecture of the memorials and the chapel is no less impressive. This is really worth a weekend stroll to see some of the builders of Austin including Alamo survivor Susannah Dickinson Hannig and her husband Joseph Hannig whose second home is now one of our museums in downtown Austin.
Plummer's Cemetery just behind Givens Recreation Center is also a 19th Century cemetery inhabited by more of Austin's founders and builders that also populates one of the earliest segregated cemeteries for African-Americans. The stone memorials seemed more personalized to me, more touching than the mighty mausoleums of Oakwood Cemetery, and the beauty of the park is unparalleled in a lovely grove of trees that appear to be memorials themselves to these brave souls.

Our tour turned to a discussion of the importance of preserving the stories and the history of these important historic sites in tandem with community members who have ancestors there and who have been telling these stories for decades. Their treasured stories must be preserved not only to fully articulate Austin's past but to create a community that cares for these sites long into the future.
As a descendant of Gregorio Esparza and an 18th Century Tejano family in Central Texas, I came from a family of storytellers and champions of Texas history. Nothing thrills me more that to see these historic sites come to life again with the hopes and dreams of this exciting Master Plan.