You are here
Sep 18, 2014 - 11:46 am CDT
Recent research indicates that Austin is in need of housing, particularly for households earning less than $25,000 per year. Current data indicates that there is a shortage of 48,000 units, up from 37,000 five years ago. This deficit of housing that is affordable for low-income households impacts our entire community; without adequate access to affordable housing, many low-income households are forced to search for housing further from the city, resulting in greater transportation costs for those families and increased road congestion for all of us.
---
In the spring of 2014, BBC Research and Consulting began work with the City of Austin to update the City's Housing Market Study, which is required by the U.S. Department of Housing and Urban Development every five years.
The study summarizes impacts and challenges related to the City's affordable housing deficit, a shortage of units available for lower and middle income households can result in more households, "renting up" resulting in households becoming cost burdened, which means they spend more than 30 percent of their income on housing, and may have difficulty affording necessities such as clothing, transportation, medications, and even food.
The changing landscape is resulting in greater wealth disparity, as the number of middle-income households (earning between $25,000 and $75,000 has been declining since 2000. The lack of affordability is particularly impacting families, and has the potential to result in generational poverty, as nearly one and three children now live in poverty; this figure is up from one in six in 1999. Rising home prices, which have increased 68% since 2000 over time, could fundamentally change Austin's identity as a city, which means a lack of household affordability affects all Austinites in one way or another.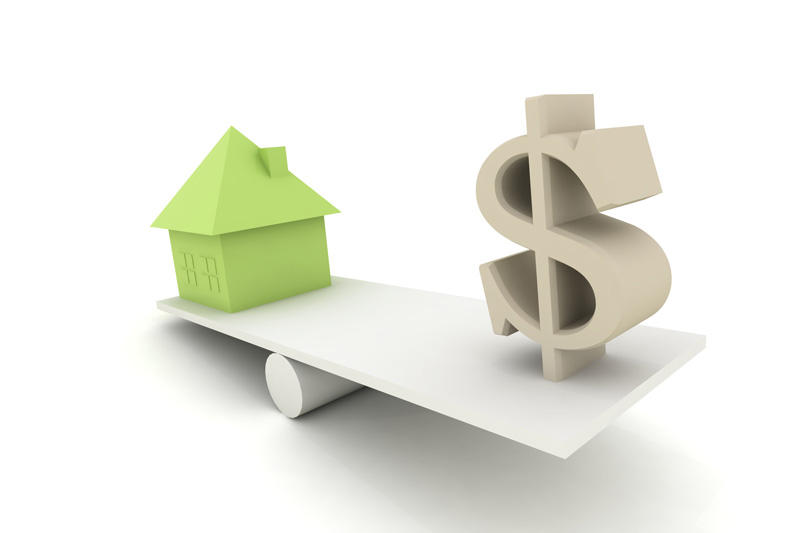 The rising cost of housing and property taxes has resulted in some long-time residents seeking more affordable housing elsewhere, and others avoiding making needed home improvements to prevent tax increases. In addition, housing that is accessible, affordable and close to transit is extremely difficult to find for persons with disabilities. Affordable rentals are scarce west of I-35, and homes to buy for $250,000 and less are increasingly concentrated in northeast, southwest and southeast Austin, in most cases further away from public services, such as public transportation.
Household affordability and traffic continue to be top concerns in Austin, and it is important to understand how these issues are related so that strategies can be developed to maximize opportunities and coordinate solutions. Research indicates that a household's second largest expense after housing is transportation. However, as housing becomes less affordable, households move to areas with more affordable housing, which may be further from their jobs. This, in turn, can increase their transportation costs, increase traffic congestion and reliance on the automobile, particularly if affordability can only be found in auto-centric communities that do not offer a range of housing types or a range of transportation choices. The study notes that opportunities in Austin around transit should be incentivized, because there is a growing need for affordable housing near transit and public services, to enable seniors to age in place, to provide a wider array of housing choices for persons with disabilities and to mitigate the financial impact of rising transportation costs.
The study includes recommendations to help address affordability including having the city pursue public/private partnerships, particularly with Community Development Financial Institutions (CDFIs). These institutions ensure non-profit and private sector developers who seek to develop affordable housing are able to move as quickly as other investors to access capital needed to secure land before prices escalate further. It also recommends making better use of public assets; leverage existing city-owned property that could be repurposed for mixed income housing. In addition, it suggests establishing an overall 10% affordability goal for the City of Austin, which has been effective in other cities. It recommends that city should manage toward that goal and funding should be prioritized to help developers move neighborhoods closer to established goals.  The study also recommends adopting "early win" regulatory fixes, such as modifications to accessory dwelling units (ADU) regulations, revisions to the S.M.A.R.T. ™ Housing Program and streamlining of development approval process.
As Austin continues to grow, it is important that we have the most current data and information available to inform policymaking decisions, plan for change and measure progress toward goals identified in Imagine Austin.  Critical data points, such as those mentioned above,  show how rapidly household affordability in Austin is becoming a critical issue, where and how fast our affordability gap is widening, and to what extent the City's initiatives are helping to support the Imagine Austin vision to "develop and maintain household affordability throughout Austin." 
For more information or to view the 2014 Housing Market Study online, visit: http://austintexas.gov/page/reports-publications.
---