Hugh Forrest serves as the Director of the SXSW Interactive Festival, the five-day gathering of digital creatives that occurs in Austin every March.
The Cultural Arts Division's Creative Industries Development Manager, Jim Butler, interviewed Forrest for this blog.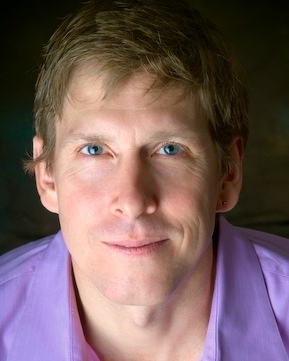 Jim Butler: How long have you headed up SXSW Interactive?
Hugh Forrest: I have been working at SXSW since 1989. So, I was there in 1994 when we started what was a combined Film & Multimedia event. In 1995, we spilt Film and Multimedia into two different events. Then the name Multimedia transitioned to Interactive around 2000. We had some very lean years around that time, but managed to survive (largely because of the financial support of SXSW Music). The growth of SXSW Interactive over the last few years has been amazing to watch. I never imagined that the event could grow in quantity and quality as much as it has. I feel very fortunate to have played a small role in this growth for the SXSW Festival; in truth, the bulk of credit goes to this passionate, intelligent, and engaged community that has pulled us forward time and time again.
JB: What are a few of your most memorable SXSW Interactive highlights?
HF: Probably my top highlight was the on-stage marriage proposal that happened during Frank Warren's keynote at SXSW Interactive in 2008. Another keynote in 2008 was Mark Zuckerberg and that talk didn't go nearly as well as we hoped it would (with lots of frustrated attendees leaving the room at the half-hour mark). A day later, Frank Warren had the entire audience in tears when he talked about PostSecret, a site that allows people to unburden themselves of the emotions and feelings they have been hiding for so long. For the first question of the Q&A, a young man asked his girlfriend to marry him – and she said yes! How amazing that SXSW is that special for so many people that they want to use it as a platform for one of their life's biggest moments. It is also interesting to note that the couple from this Frank Warren keynote now live in Austin. 
Otherwise, I always enjoy that energy in March when so many creative people from so many different places and so many different types of industries descend on Austin. This city is special 52 weeks of the year, but during SXSW that special-ness is magnified by a thousand times. As many years as I have worked on this event, that energy and excitement and enthusiasm never gets old.
JB: What do you hope will happen with SXSW Interactive over the next few years?
HF: I think that the event will change a lot over the next few years. On the one hand, we need to do more things at SXSW Interactive that will generate and appeal to a virtual audience that cannot travel to Austin for the event. On the other hand, we will see a lot more lodging options in Central Texas in the next few years, most notably the new JW Marriott on Congress Avenue which is scheduled to open in 2015. With new properties such as this one, we will probably be able to accommodate more people in the coming years. One way or another, as long as we continue to emphasize the values of creativity and innovation and inspiration (and as long as people can continue to make meaningful one-on-one connections at the event that help take their career to the next level), I think the future of SXSW Interactive remains bright.