Implementing permanent, affordable solutions for Austin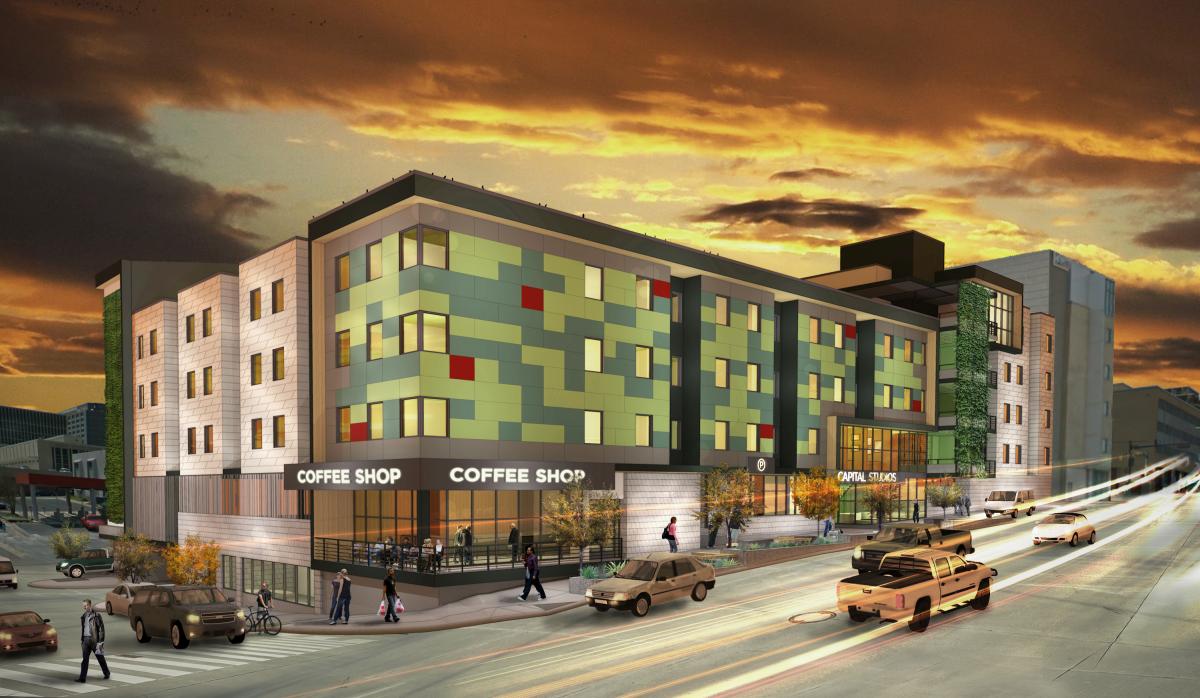 Have you noticed the cool, new colorful building at the corner of 11th Street and San Jacinto? You may have thought it's yet another new expensive downtown condo building, but for a lucky group of Austinites, it's actually the first new affordable housing community built in the downtown area in over 45 years!
Foundation Communities has created the opportunity for 135 low-income individuals, including downtown service workers and those who have experienced homelessness, to live in the heart of downtown.
The development, called Capital Studios, opened in December of 2014 and offers 135 efficiency apartments for single adults with rents that range from $399-$665/month, bills included. Using $11.7 million in state low-income housing tax credits, leveraged by $4.7 million in City of Austin funding, and another $5 million from other sources, this architecturally vibrant green building also includes more than 30 units of Permanent Supportive Housing for individuals who have experienced chronic homelessness. Read the full blog.