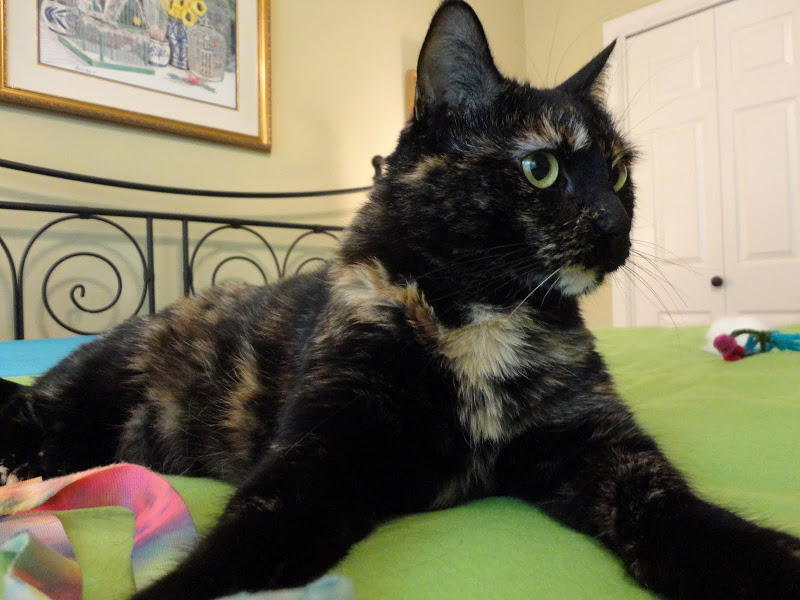 Olivia is a 5-year old gorgeous classic Tortoiseshell cat available for adoption through a shelter foster home.  She needs a home where she can be the only pet, since she is fearful around other cats and dogs.  Olivia is affectionate and cuddly to people and loves to play and snuggle.
She is one of the animal shelter's longer stay felines as she has  been in the system since January 2012.
Interested in adopting this wonderful feline?  Contact her foster mom at purrsdelight@gmail.com or animal.customerservice@austintexas.gov.
View Olivia's photo gallery, here.
Animal ID # A617308
For more information about other adoptable pets, visit www.austinanimalcenter.org or check the Austin Animal Center's Facebook page for daily pet updates.