Meet A Medic: Patrick Murphy, Commander-Knowledge Management Division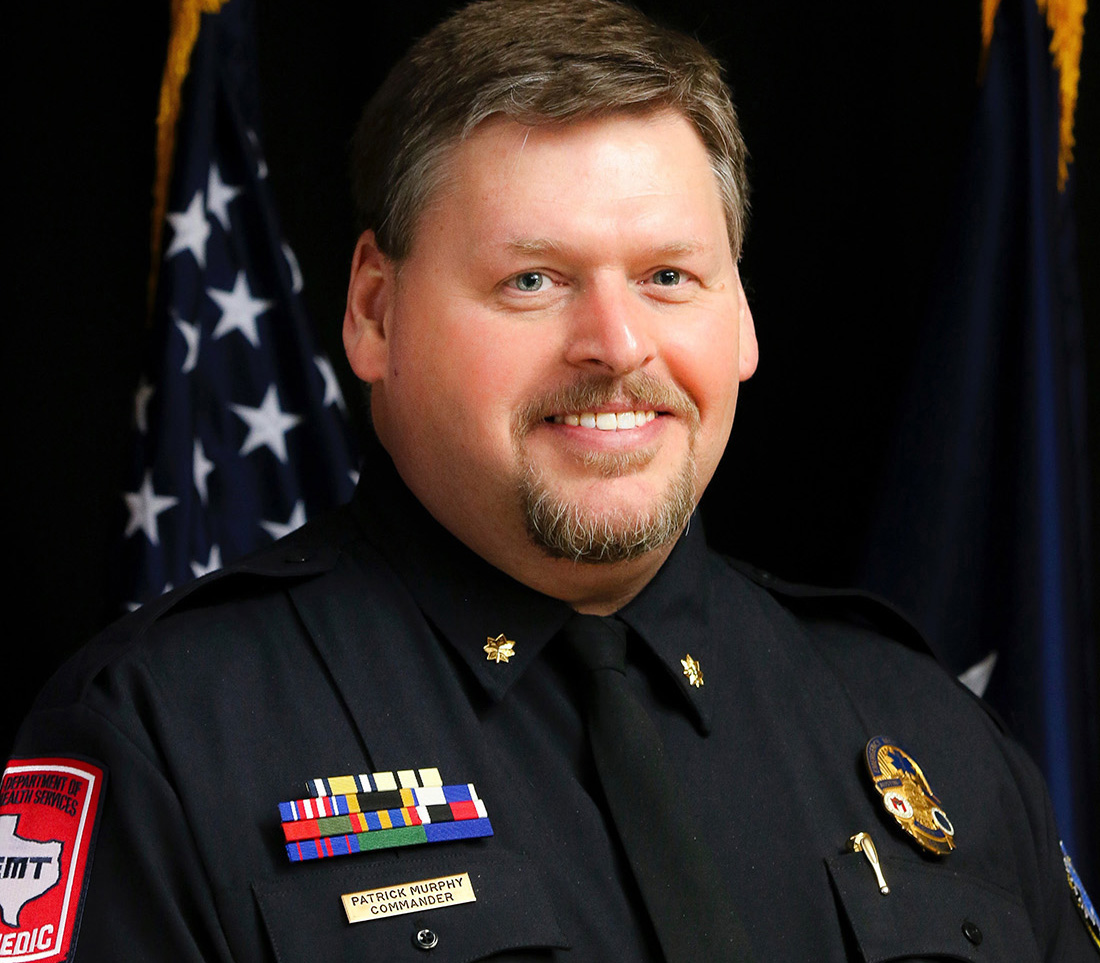 Greetings!  My name is Patrick Murphy.  I have worked at ATCEMS for 20 years, and have served in a variety of roles, including FTO, Spec Ops, Captain and DMO (Designated Medical Officer).  I am currently the Commander over the Knowledge Management, which includes the Business Analysis and Research (BAR) Team, as well as the DMO's.  Away from work, I enjoy spending time with my family, making music and operating a part time photography business. 
Where are you from originally and what brought you to Austin? 
I'm from Denver, Colorado.  The allure of cool, dry summers attracted me to Texas (joking).  Seriously, I saw a recruitment ad in the back of a JEMS magazine, was curious and applied.  The music scene was an attraction as well.
What inspired you to become a medic/What attracted you to this career choice? 
The TV show Emergency! – Later in life I was around Denver area hospitals (My mom was ill).  I was intrigued by health care in general, but found emergency medicine interesting.
How long have you been with ATCEMS and what motivated you to work here? 
20 years.  The people: Patients, good partners, cadets and a few mentors have helped☺  I also try to continually learn and improve – That has kept me motivated as well!
What is your favorite part about working here at ATCEMS? 
The people I work with.  The number of opportunities available here comes in at a close second.
If you had guests visiting Austin for the weekend, where is the first place you would take them? 
In Austin - Down Congress at night to get a good view of the Capitol.  Central Texas - Fredericksburg.
What is your favorite taco joint in town? 
Juan in a Million.
What do you do on your days to relax and unwind? 
Play guitar, record, photography, hang out with the family, work on the car.
Who inspires you?  
My children – They are exuberant and full of life – It's a good thing to see!
What is the next place you would like to visit?  Why? 
Ireland.  Because I'm Irish and there is some awesome music to hear.  I hear the beer is OK too!
Word of advice for an aspiring medic? 
1. Always make it about the patient and treat them like family.  2.  Do the right thing.  If you have doubts, it's probably not the right thing.  3.  Get as much sleep as you can, now!  4. Most of all, have fun at work when you can.  5.  A good partner trumps the worst shift.