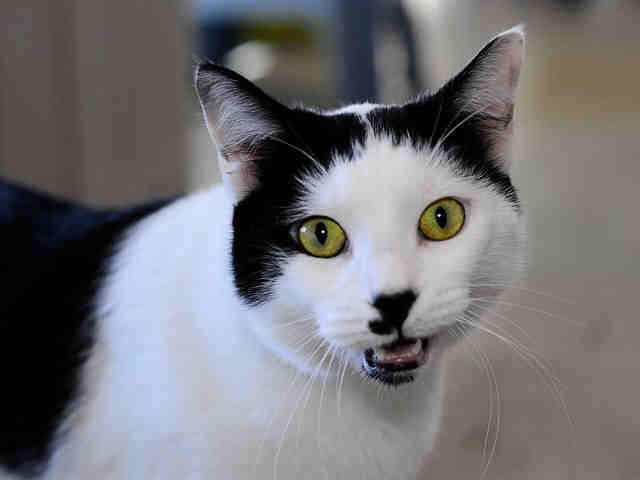 General is a 5-year-old male, black and white Domestic Shorthair mix.  He is talkative and gets along well with all people and other cats.  He will gladly call out to anyone who comes near to his group room and invite them in.
 ID#A636434
View more adoptable pets at www.austinanimalcenter.org or check the Animal Center's Facebook page for more pet updates.
The Austin Animal Center is open daily 11 a.m. to 7 p.m. at 7201 Levander Loop.