Soul-y Austin is thrilled to welcome Public City to the team! Public City joins Soul-y Austin as the lead in the placemaking efforts within our districts, assisting the newly formed merchants associations with project selection, development, and execution. Meredith Powell, co-founder of Public City, is taking the lead on the projects in the Manor Road District and the Red River Cultural District. 
Public City is a culture-driven public engagement consultancy and studio that focuses on creating authentic culture-based experiences that allow individuals to connect. Though it was officially founded in September 2013, Meredith tells us that the story of Public City dates back to 2006. Meredith and Sharon Lyle, her business partner, founded Public City after years of designing and producing transformational public programs and experiences for the organizations they both led, one of them being the Art Alliance Austin.
The Public City portfolio includes a range of projects nationwide. Their place based strategy and planning projects have ranged in scale from the cultural strategy for the State of Connecticut, to the Cultural Tourism Plan for the City of Austin, to the Public Art and Cultural Program Plan for Uptown, a Public Improvement District in the heart of Dallas. Their place based curatorial, design and execution work varies from public art and design project to TED-style content and programs. One of Public City's projects includes their involvement in the citywide Drawing Lines, which allowed them to explore the transition of place through placemaking projects. Public City also collaborated in the 2013 Alley Activation project in Downtown Austin.
Meredith is a strong believer that placemaking can positively impact communities, expressing how "discovering and nurturing the unique character and qualities of specific geographic planning areas or places and building from there empowers a community's commitment to the future they're helping to determine", and that's exactly what we hope placemaking brings to our districts. We aspire that the collaboration between Public City, Soul-y Austin, the City's Public Works Department and Austin Transportation Department, and the districts' merchants associations will develop a placemaking approach that will strengthen the district's identity, attract patrons to the district, and influence the district's future. 
When asked about what excites her about working in our Soul-y districts, Meredith says how "for Soul-y Austin in particular though, we are laying the foundation for a city-wide program that puts culture at the forefront of its foundation. This is an incredible opportunity for Austin, and for Public City this is right in our wheelhouse. In each district we'll uncover the unique character and qualities that make each place tick and we'll build programs and projects that fuel the existing individuality that makes each place truly special".
To learn more about Public City visit: public-city.org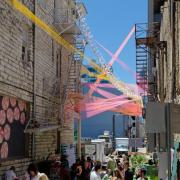 Downtown Austin Alley Project, 2013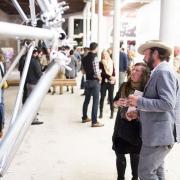 Drawing Lines Exhibition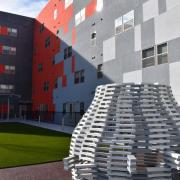 Public City focuses on creating vibrant, unique spaces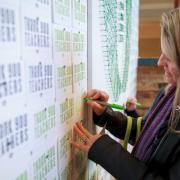 Public City participated in the development of the Extra Yard for Teachers Summit, 2015