Rundberg Educational Advancement District
The Restore Rundberg Advancement District is a community driven effort whose mission is to empower parents, educators, schools and city officials to encourage and support the educational advancement of the youth in the Rundberg area. Through neighborhood development and school participation, the READ area will provide a hub for the community to catalyze neighborhood groups and efforts to create a vibrant healthy corridor that will improve the quality of life for generations to come.
The Rundberg Educational Advancement District (READ) grew out of the Restore Rundberg Revitalization Initiative, which has a primary focus on public safety. As a result of this initiative there is visible and tangible crime reduction in the area and community efforts are now turning toward sustaining that progress. The READ group works to complement the Restore Rundberg Initiative with teams focused on youth resources, communication and beautification. The group aspires to change the perception of the area so it will be recognized and celebrated for its many assets, such as a diverse and engaged community.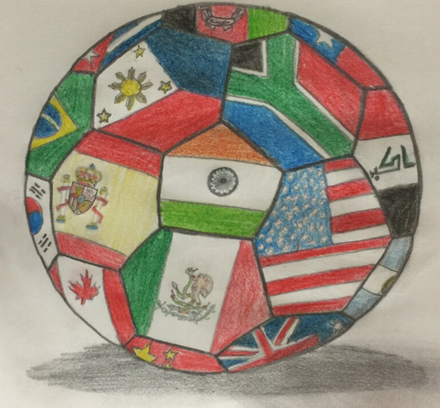 The idea of a Rundberg Educational Advancement District (READ) was conceived by a couple of APD officers working in the Rundberg neighborhood; they have established ties to the community through the mobile walking beat and a variety of community events and activities. When an IDEA Charter school bought a vacant property on E. Rundberg Lane between Guerrero Thompson Elementary School and I-35, the number of schools on Rundberg between North Lamar and Cameron/Dessau Ln. increased to five. The officers realized that the entire length of Rundberg from Lamar to Cameron is a drug free zone because of the 1,000 foot radius around school properties (which includes recreational areas where youth congregate such as a recreation center or library). Drug free school zones are intended to deter distribution and sales of drugs with increased enforcement activity, faster prosecution and increased penalties for all drug related offenses. They were designed and intended to improve environments where children congregate, creating drug free "safe havens" for them to learn and grow. With the support of the AISD and the individual schools, the Rundberg Educational Advancement District was formed.
At the outset, READ held a youth forum to hear for school kids in the area. The students were astute observers of their community and provided lots of ideas to improve their neighborhoods including planting more trees, removing graffiti and replacing it with murals, trash cleanup, and more park space and places to play.
READ is organized into three teams – beautification, communications, and youth resources- with two leads for each. Students from the schools in the district are also represented. Each team will establish goals and identify opportunities; several projects are underway or completed. Through collaboration with Restore Rundberg, Rundberg Rising, the Harmony Science School, Austin Atlas, and READ, students and community members created a mural on a wall at the Harmony School. READ has organized a clean-up on the grounds at Dobie Middle School and has initiated a program to actively and regularly clean up the school campus. This spring, READ held a logo contest to create a logo that would represent the educational district; a Dobie Middle School student won the contest (link to logo).
The Rundberg neighborhood has a wealth of assets. As the Restore Rundberg Revitalization Initiative achieves a baseline of public safety, READ hopes to complement that work and help neighborhood groups and individuals thrive. Ultimately, there is tremendous potential in the district and a lot to celebrate about the students and community in Rundberg.