Seasons of Fun...Coupon Idea #1
This Holiday Season, the Austin Parks and Recreation Department will be providing ideas of places, events and things to do throughout the different seasons in Austin.  These are activities that you can use to create your own customized coupon book of fun and exciting things to do in the Austin's Parks and Recreation system!  And boy are you going to be surprised….we have a lot to offer!
You can pick and choose which ideas you like from the "Seasons of Fun" articles throughout the month of December on the In the Parks blog.  Just add a few ideas of our ideas or some of your own and decide if you want to use any of the information and pictures on our blog to customize a coupon book as a stocking stuffer for a child, friend, family member.  Most of the ideas are either free or low cost, and as an additional benefit…you'll get to spend quality time and make precious memories with your loved one when they redeem the coupon!
Zilker Zephyr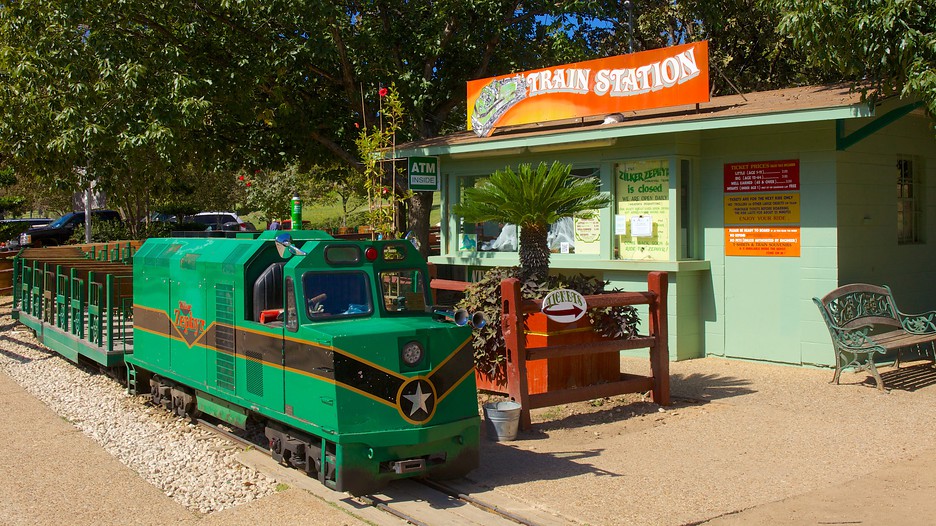 Coupon wording idea (feel free to change it to suit your situation):  "This coupon can be redeemed for one ride on the Zilker Zephyr in 2016."
Who wouldn't love to sit back and take a train ride through one of the prettiest parks in Austin?  The Zilker Zephyr, Zilker Park's miniature train, provides a 20-25 minute ride around the park. This is a great way for children and adults to get a tour of the park, allowing them a great opportunity to see Barton Creek and Lady Bird Lake at a leisurely pace.  (Please note that there is small cost associated with this ride -see information below for additional details.)
The Zilker Zephyr miniature train leaves every hour on the hour throughout the week and departs every 30-40 minutes on the weekends (weather permitting).
Hours
Mon - Sun: 10:00am - 5:00pm
Cost
Children: $2.00
Adults: $3.00
Children under one year old are free.
What To Bring
The train is cash only, so make sure to bring cash with you. There is an ATM inside the depot, so at the least, bring an ATM card.
The train cars are not covered so you will experience a lot of Texas sun. You may want to bring a hat and some sunglasses. 
Location
Zilker Park, next to Barton Springs Pool.
Contact
Phone: (512) 478-8286