What Do I Do With: Wire Hangers?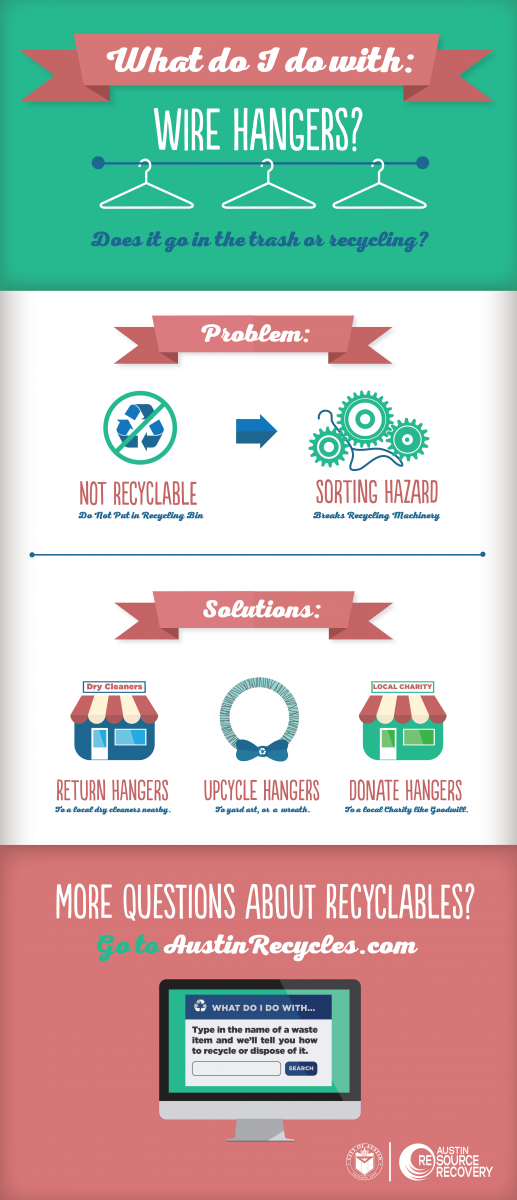 A hanger comes in all different shapes, sizes and materials. But perhaps the peskiest kinds are the wire ones. Not only because they can be a hassle to manage, but also because they can't be recycled in the blue recycling cart.
However, just because they can't be recycled, doesn't mean that can't be reused or upcycled into something wonderful.  Below you'll find a few ideas to take transform pesky wire hanger into a useful and unique new item with just a few every day items!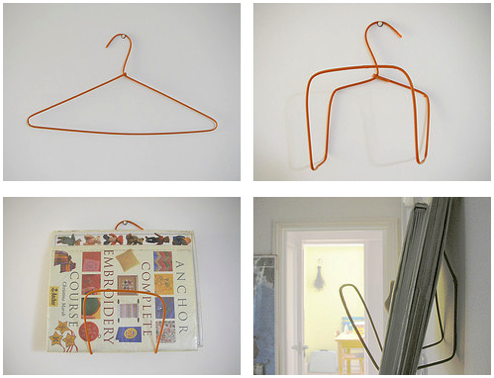 This is an easy, inexpensive and quick way to create a rustic-looking magazine or bookrack for your space. All you need is a wire hanger, a nail and few minutes. Learn more: http://lifehacker.com/400521/diy-wire-hanger-book-or-magazine-rack. 
An adorable way to organize hair bows in a fun and creative way.  All you need is a scrap of fabric (upcycle again!), a wire hanger, a spool of ribbon and a hot glue gun.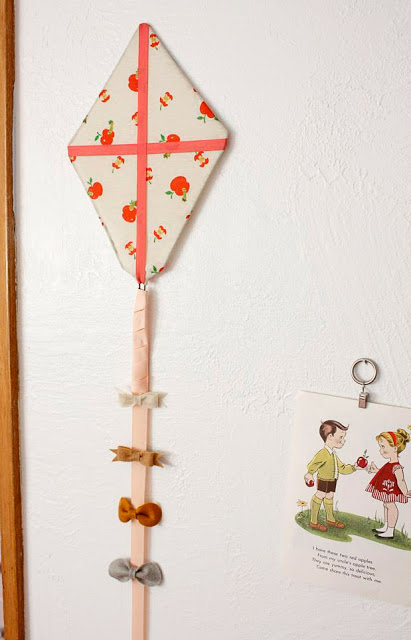 Learn more at: http://www.rufflesandstuff.com/2011/10/kite-bow-organizer-tutorial.html
Wreaths are typically known for being autumn and winter décor, but depending on how you decorate it, they can be used year round.  They're also a great and easy way to upcycle wire hangers and any fabric or ribbon scraps you might have lying around.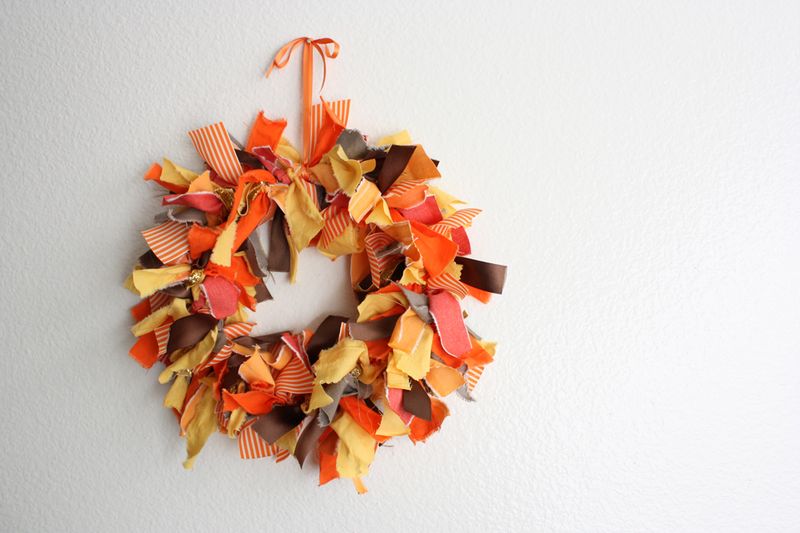 Learn more: http://abeautifulmess.typepad.com/my_weblog/2010/10/tricks-treats-autumn-fabric-wreath-by-elise-blaha.html
Next time you're looking to throw something away, recyclable or not, stop and think how you can give it another life by reusing or upcycling it into something new. Not sure which cart something goes in? Check out the What Do I Do With…? tool to get the answer!