Zilker Botanical Gardens – A Jewel Set Within the Heart of Austin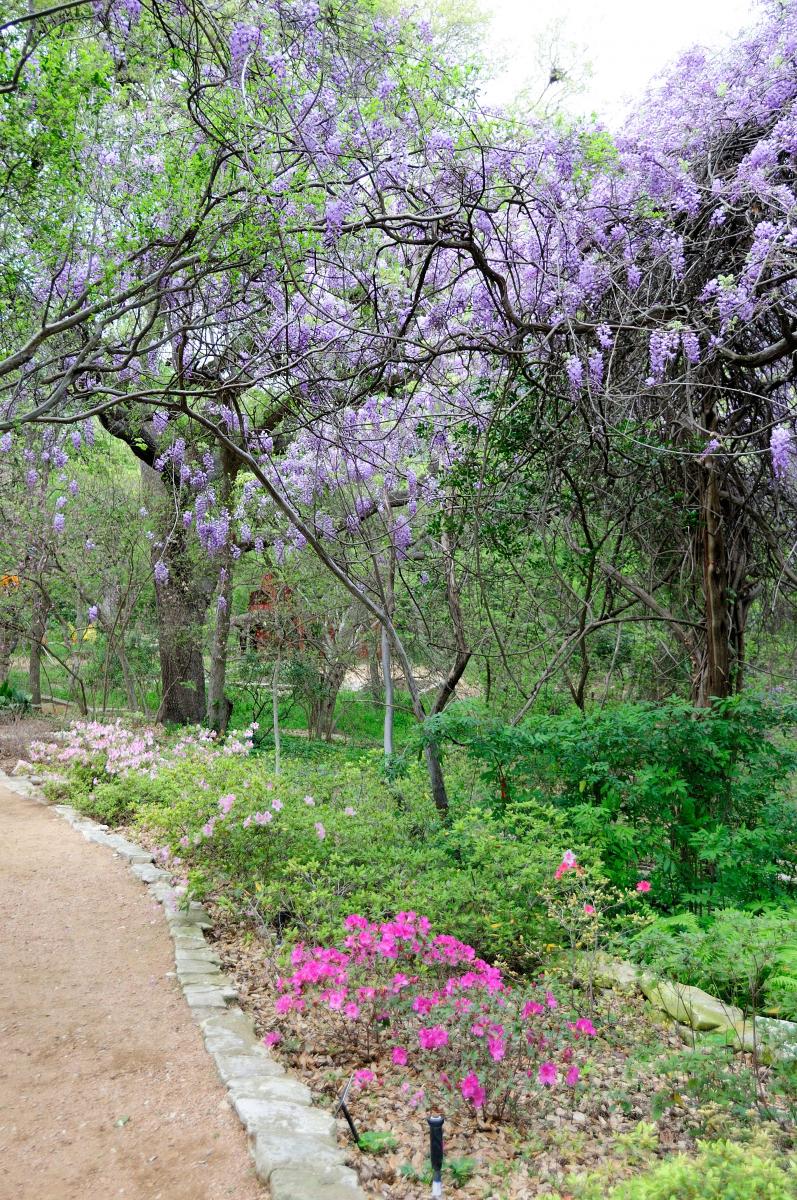 Zilker Botanical Gardens in Austin, Texas has often been called "the jewel of the heart of Austin – the "City within a park".  The garden was officially established in 1955 and covers 31 breathtaking acres.  With more than half a million visitors each year it is one of the most popular destinations in Austin for tourists and Austinites alike.  The Zilker Botanical Garden is ideally located in the center of Texas' capital city. It is on parkland that is magnificently endowed by nature with handsome trees, awe-inspiring colorful flowers, natural grottoes and aquatic features that have been integrated into a design of spectacular beauty and serenity.
Inside the Zilker Botanical Gardens you will find eight individual garden areas, all connected by meandering paths and trails. Themed gardens such as the rose, butterfly and Japanese garden are interconnected with streams, waterfalls and Koi-filled ponds.  Walking down the trails to visit the individual gardens, you will find a harmony and tranquility in your surroundings, and be in awe of the beauty that encompasses you.
In addition to the beautiful gardens, there is also the Hartman Prehistoric Garden.  This garden recreates a local dinosaur habitat complete with casts of footprints left by dinosaurs that once roamed in the garden.  Researchers who found more than 100 dinosaur tracks in Zilker Botanical Gardens exposed them in order to study them better, but realized that it was causing the tracks to deteriorate.  They preserved them by mapping and making casts of the prints, then they reburied them.  This area has since been developed to resemble what it might have looked like during the Cretaceous period, 144-65 million years ago, and includes cases of the prints that are now buried and safe under the foliage and trails.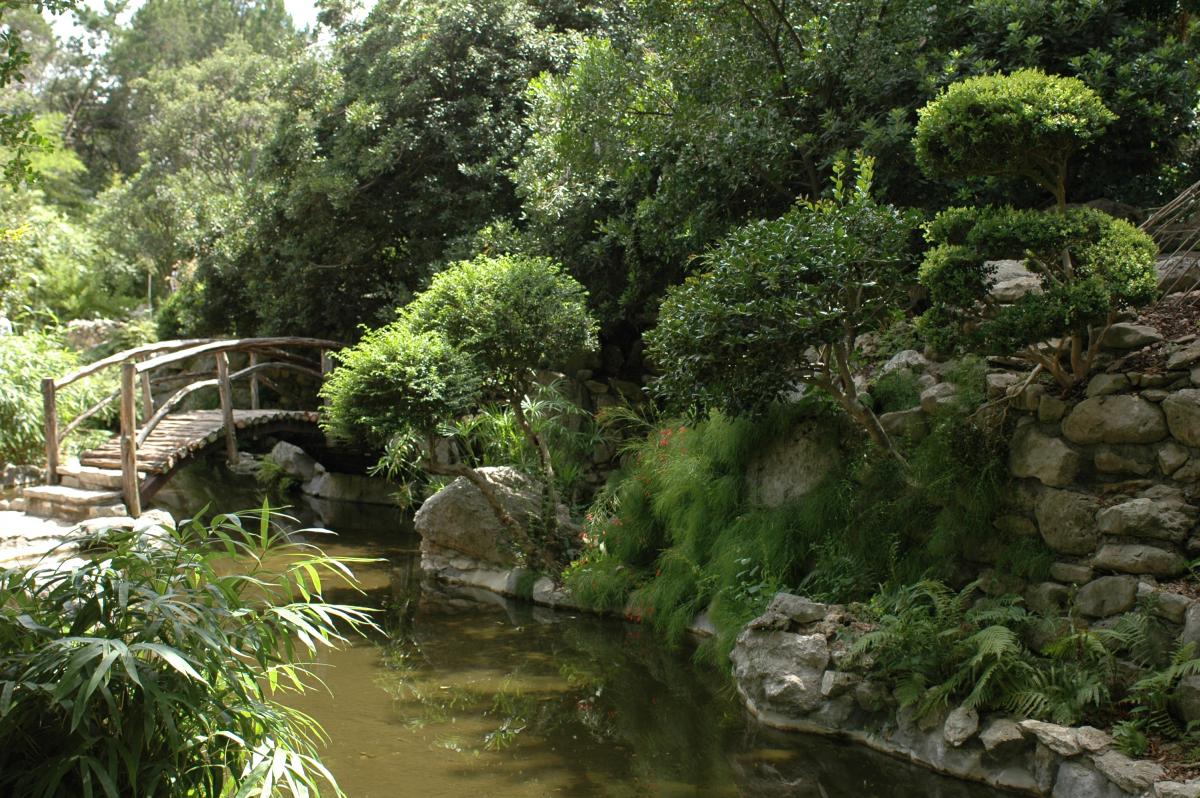 This garden is a unique collaboration between The City of Austin Parks & Recreation Department (PARD) and the Austin Area Garden Council (AAGC). The garden is open to the public most days year-round and is enjoyed by over 500,000 visitors each year, including thousands of school children from Austin and the surrounding communities. 
Featured gardens include the following:
Taniguchi Japanese garden
Green Garden demonstration garden
Rose garden
Cactus garden
Seasonal bedding displays
Floral display garden
Butterfly trail and garden
Herb garden
Escarpment trail
Hartman Prehistoric Garden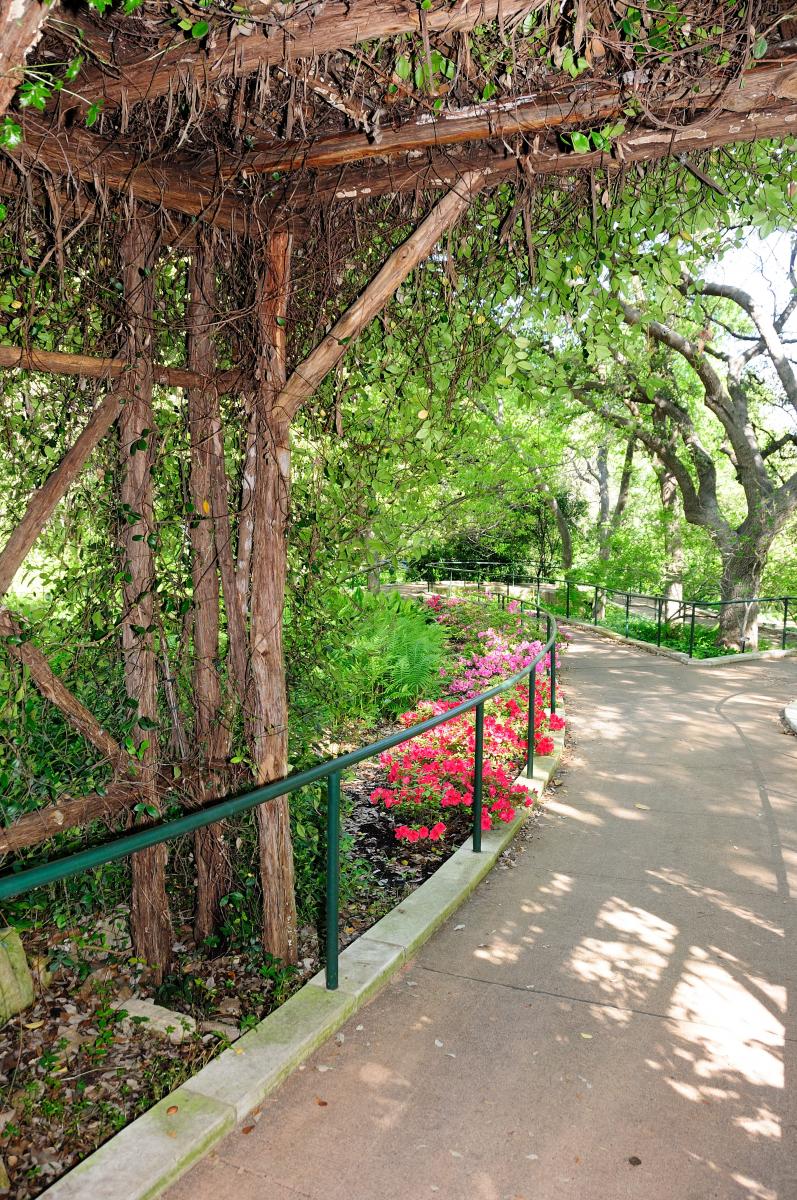 The Zilker Botanical Garden is very family-friendly and there is almost always something to do on the weekends for the whole family to enjoy.  Some of the upcoming events include:
For more information, updated events and registration information for any of the events listed above, please visit website.
Zilker Botanical Garden
2220 Barton Springs Rd.
Austin, TX 78746
512-477-8672
Admission: $3.00 per person; Austin residents are $2.00 per adult, $1.00 per child (ages 3-12) and seniors ages 62 and older.