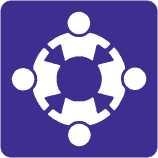 Accessing Resources
Because we are all limiting face to face contact, many of the services you use may be closed or only meeting by phone/online. Learn more about how agencies across the city are providing services during the COVID-19 response. 
Note: Hunger and Hygiene resources are now listed here. 
If you are not experiencing homelessness but worry that you will lose your housing during the COVID-19 response, there are safety net services in place to help you stay in your home. Go here to learn more.
(webpage current as of 6/29)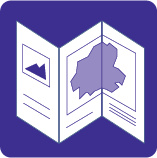 Stimulus Funds for People Experiencing Homelessness
If you didn't file taxes in 2019 and haven't yet received COVID-19 stimulus funds you may still be eligible to receive $1,200 from the IRS. Learn more and apply here. 
Central Texas Service Providers
Below is a list of resources in alphabetical order. Due to the nature of the COVID crisis, these resources are updated frequently. Check back often for updated information.
Angel House / Austin Baptist Chapel is providing sack breakfast from 9:30-10 AM and sack lunches 11 AM-12:30 PM. No inside dining room, no restroom, no shower, and no clothing ministry at this time.
ARCH: Clients who are on Front Steps case management will be allowed in the building. Day services will be limited to clients on the Reservation List/Case Management. Non-Reservation List clients can access mail through the garage door in the alley, M,W,F 9am-10am only. List clients can access lockers twice daily, entering and exiting through the garage. Case managers are providing remote services for clients. Front Steps has secured forehead thermometers to check folks for fevers, with an eye to referring them to appropriate medical care and/or quarantine. There is now a quarantine room at the ARCH. CommUnity Care will be using the garage to triage Covid-19 screenings.
Austin Free-Net's computer lab at the DeWitty Center is OPEN Monday-Friday from 9 AM -- 4 PM. PCs have been reduced by more than half to maintain social distancing requirements, and clients are required to disinfect their workstation when signing off. Clients are allowed 1 hour and at least 30 minutes as needs of clients may be prioritized; there may be a wait time. The team is providing digital literacy training and assistance, and priority will also be given to those working on resumes, job & unemployment applications, etc.
Austin Recovery is no longer accepting new clients and will be winding down all programming by May 15th, except its partnership with the UT Charter School System will continue and the alumni group is still connecting people seeking help through online meetings.
AISD is providing students with access to computers and mobile WiFi during school closures. 
Ascension Texas COVID-19 line - 1-833-919-1680, 6am-midnight. https://healthcare.ascension.org/Specialty%20Care/Coronavirus
Casa Marianella is still taking in new folks and quarantining. Not allowing visitors onto the property. 
CommUnity Care's new, dedicated COVID-19 phone line for uninsured Travis County residents and established patients is 512-978-8775. Hours of operation are 8 AM to 5 PM Monday-Friday. SOME brick and mortar CommUnity Care Clinics to remain OPEN. Hornsby Bend Health Center has reopened as of 4/15. Del Valle Health Center will reopened on 4/20.
The following are CLOSED as of 3/23:
Austin OB Manor
Austin OB Riverside
Carousel Pediatrics May's Crossing
Manor Health Center, for the next few weeks, however this is a fluid situation and may evolve.
Dove Springs Integral Care (MAT patients will go to South Austin location)
CommUnity Care DRIVE-THRU (and walk-up) CLINIC at Hancock Center OPEN Mon-Fri 9 AM-4 PM, Sat 9 AM-12 PM. Drive-up testing will be offered at Manor, Colony Park, Austin's Colony/Hornsby Bend, Del Valle, and Dove Springs on a ROTATING basis beginning 4/17 with Colony Park.
CommUnity Care Satellite Clinics at the ARCH (Monday-Thurs), Sunrise (Tues/Thurs) & Care Connections OPEN; those at Community First Village and Austin Transitional Center are CLOSED. Dental and routine, non-urgent diagnostic testing POSTPONED for 3 months.
CommUnity Care Mobile Medical Teams focused on folks experiencing homelessness are back out working 3 days/week alongside the Community Health Paramedics (EMS).
CommUnity Care's homelessness hotline is 512-978-8850, Mon-Fri 8 AM to 5:30 PM. 
Communities for Recovery is offering Zoom-based Peer Support Meetings / Substance Abuse Support Meetings. These meetings are available to anyone in the community and facilitated by a certified Peer Recovery Support Specialist. Individuals may also call our center phone at 512-758-7686 if they would like to talk directly to a Peer Recovery Coach. Offerings/schedule can be found here: https://www.facebook.com/communities4recovery/
Downtown Austin Community Court (DACC) -The DACC is assisting the city with triaging and identifying folks experiencing homelessness to help them gain access to the city's quarantine sites. The DACC will remain OPEN for social services only, "one person in, one person out" system with teleconferencing equipment for people to interact with their case managers. DACC court and community service operations will reopen along with the Austin Municipal Court schedule. Still providing HEB cards and bus passes. Working with the Central Texas Food Bank and HEB to distribute food kits.
DACC's intensive and triage case managers continue to be available to individuals experiencing homelessness. Controlled access to the DACC facility is being implemented in order to meet social distancing recommendations of Austin Public Health.  You may experience longer wait times while controlled access is in place.  We apologize for any inconvenience and thank you for your patience.
Open regular business hours*:
Monday through Friday
8:00 a.m. – 5:00 p.m.
*Hours subject to change.
ECHO outreach and navigation specialists are providing targeted outreach for housing navigation/ coordinated assessment purposes, and for clients at high-risk of contracting COVID. ECHO outreach and navigation also has a daily presence at Sunrise Navigation Center to support housing navigation and CA needs. 
 
ECHO Coordinated Assessment walk-in locations are no longer seeing clients in person for the time being. Please request a Coordinated Assessment the Screener located on the website. Due to higher than normal request volume, it may take up to 3-4 weeks before an ECHO Coordinated Assessment staff member reaches out. We sincerely apologize for the delay. (https://www.austinecho.org/get-help/experiencing-homelessness/).
El Buen Samaritano food pantry will be open Tuesdays-Thursdays from 9-11AM. Food will be provided on a first come, first served basis. Our bilingual staff is available to assist you in both English and Spanish. At this time, we do not require documentation of any kind.If you are an organization seeking food pantry services for your clients, please contact our CEO, Rosamaria Murillo, at rmurillo@elbuen.org
Family Eldercare's physical office is CLOSED to all non-staff members effective March 18, 2020 until further notice, and are shifting to remote operations. Family Eldercare can be reached by phone during regular business hours on our main line at (512) 450-0844. 
HealthWell Foundation is providing copay financial assistance up to $250 to help folks with delivered food, delivered medications, diagnostics, telehealth, and transportation costs. Recipient or household member must have tested positive for COVID-19, be considered high-risk, be immuno-compromised, or be under self-quarantine per physician's directives, and live in the US or one of its territories, to qualify. [https://www.healthwellfoundation.org/fund/covid-19-fund/]
HOST (Homeless Outreach Street Team) is continuing to provide targeted outreach services to individuals experiencing homelessness in the downtown and West Campus areas of Austin. To refer an individual to HOST please call 512-804-3720 or email HOST@austintexas.gov 
Texas Health, & Human Services has set up a 24/7, toll-free COVID-19-related mental health line: 833-986-1919
Integral Care - update page re: services [https://integralcare.org/en/covid-19-update/]. Urgent mental health care for adults and children still provided at 1165 Airport after a brief medical screening (512-472-4357), M-F 8 AM-10 PM, Sat-Sun/holidays 10 AM-8 PM; counseling, program services, medication and doctor's services by telephone or telehealth, or in person if necessary and made by appointment. Medication-assisted therapy to proceed as usual. IDD services coordinated by phone or telehealth, or in person if necessary and arranged by appointment; testing services in person after brief screening (512-483-5800). Intakes are proceeding but must be scheduled via the hotline and are done over the phone.
Integral Care is distributing PHONES to folks experiencing homelessness and is doing targeted outreach. Call 512-472-HELP to assist someone in getting a phone, getting access to medications, etc
Integral Care's East 2nd Street Clinic has suspended group services as of 3/17.
LifeWorks offices are now closed to the public. Many services are being offered remotely, and LifeWorks can be reached on our main phone line during regular business hours at (512) 735-2400.
The following LifeWorks support services are still available to clients:
The Youth Resource Center will operate walk-up services for individuals 26 and younger experiencing homelessness. Staff will provide the following basic needs to clients briefly outside the north lobby (YRC entrance):
Bus passes, food/drink, mail, hand sanitizer, socks, feminine hygiene, handwashing station, and a phone.
WiFi and outlets will be available outside the building until further notice. 
A one-time tent can be provided to anyone in the age range needing one.
YRC WALK-UP HOURS:
Monday – Friday from 11 a.m. to 1 p.m.
835 N Pleasant Valley Road
YRC call/text line: (512) 473-9125
• Existing clients can still maintain connection to their case workers, peer supporters or employment specialists by contacting them via phone/email. If you are in need of your support's contact information, please call the main LifeWorks number (512) 735-2400.
• If you are a new client seeking LifeWorks services, please call the main LifeWorks number (512-735-2400) to be connected with programs and centralize intake.
• If you are not already connected to a counselor or peer supporter, and need immediate mental health attention, please call Rebecca Chavez for counseling (512-735-2166) or Beth Hutchinson for peer support services (512-735-2195). EMAIL JAIRID.PACILEO@LIFEWORKSAUSTIN.ORG FOR A FLYER.
Lighter Load ATX will be providing SHOWERS and LAUNDRY services at Camp RATT/Abbottsville Saturday, 3/28 10 AM to 3 PM, and at St. Andrew's Presbyterian Church on Sunday, 3/29, 10 AM to 1 PM. Regular and fuller schedule to come.
Literacy Coalition of Central Texas offices are currently closed to the public. Many classes and services are being offered remotely. Call 512-326-8655 or email info@willread.org for more information. Covid-19 Updates and Resources pages for students and partners can be found on the website homepage at www.willread.org
The Other Ones Foundation A mobile hygiene truck (with showers) will visit different sites - see information in the Health and Hygiene section. The Oak Hill site is open as of 3/19, but at a very limited capacity of 10 people at a time (to allow for social distancing). The organization is asking that folks please make sure to call ahead of time to make sure there's room for them before making the trip out. They can be reached at 512- 568-7557.
The SAFE Alliance remains open. Housing programs, including the Family Shelter, Supportive Housing and Rapid Re-Housing, as well as the Children's Shelter and  Foster and Adopt in Austin program, are all open and operating. The Eloise House sexual assault clinic remains open, providing both in person and telehealth exams for recent survivors of sexual assault. Planet SAFE, the supervised visitation and exchange center, continues to provide safe exchanges. And many of the services – CARES for sex trafficking survivors, Strong Start for parents & child abuse prevention, Counseling, Expect Respect for teens & healthy relationships, and more – continue to work with clients in modified ways.
To access the programs mentioned, or if you think that you or someone you know may be a survivor of violence of abuse, please contact the free, confidential 24/7 SAFEline by phone at 512.267.SAFE (7233), text at 737.888.SAFE (7233), or chat at safeaustin.org/chat.
Salvation Army shelters are and will be OPEN/operational during the "shelter in place" order from the City of Austin. However, the Downtown Shelter, and the Austin Shelter for Women and Children (ASWC) are FULL and are not taking in new clients. The downtown shelter is CLOSED for cleaning and residents have been quarantined. The Rathgeber Center for Families is currently addressing the shelter wait-list. 
Phone numbers:
(Single Adults) Downtown Shelter- 512-634-5900 Update as of 4/13 Downtown is closed temporarily for cleaning
(Women and children—17 years or younger) ASWC- 512-933-0600
(Family unit with a male 17 years or older) Rathgeber Center for Families- 737-256-6926
(Williamson County residents) Salvation Army Service Center- 512-943-8421 or email tex.wilco@uss.salvationarmy.org
Individuals who are currently in our shelters and/or enrolled in our post-shelter Passages Program are only able to receive rental and utility assistance.
Visit SalvationArmyAustin.org/covid-19 for more information.
ALL Social Security offices will be CLOSED starting 3/17. See the full press release for information about how to continue accessing services (typically online): https://www.ssa.gov/news/press/releases/2020/#3-2020-2 
Spectrum Wi-Fi Hotspots are now OPEN for public use across its coverage map, and Spectrum Wi-Fi is FREE for students pre-K to 12th and college for the next 2 MONTHS. More Info here.
St Andrew's Presbyterian's ministry to the homeless will be OPEN this Thursday (3/26) from 5:30-9 PM, early arrival encouraged for full access to services and supplies as available. A to-go meal and laundry drop-off will be available; showers will NOT be available. Its twice-monthly Saturday shower and pantry access is now suspended. Lighter Loads ATX will be providing SHOWERS and LAUNDRY service on Sunday, 3/29, from 10 AM to 1 PM.
Street Youth Ministry remains OPEN to serve our homeless young adult clients. We are in Drop-by mode with service outdoors with six foot spacing. Drop-by service is 12-4 PM Mon-Fri. We are still accepting new clients who are young adults and homeless or already enrolled in other programs to prevent homelessness. We are not expanding our services to all ages or other poverty parameters beyond our mission target for the safety of everyone. We are also continuing outreach in San Marcos on Friday afternoons. We have a home team to respond to questions by phone 9-5 M-F. We are accepting drop-off of non-perishable items 12:30-3:30 M-F.
Sunrise Community Church Homeless Navigation Center will remain OPEN (weekdays 9-1) but serving outside at a 6-foot distance. Food, coffee, mail, SPID's. PATH is also currently still engaged here. CA's available on a limited basis. Shower access is CLOSED, but The Other Ones Foundation comes once a week and the city has provided bathrooms and hand-washing stations.
Texas Center Point Veterans Services is still OPEN, providing screening, assessment, case management, emergency financial assistance, and behavioral health counseling through phone, email, and online services to qualified veterans, dependents, and surviving spouses in Bastrop, Bell, Coryell, Hays, Williamson, and Travis Counties. For inquiries and referrals to our services, you may call at 512-297-2990 or send an email to texasvets@cpinc.org
Texas RioGrande Legal Aid offices are closed and all in-person intakes are cancelled. Individuals may apply for legal services by calling (888) 988-9996 Mon - Thurs. 8am - 7:30pm. Additional information and flyers on COVID-19-related legal issues can be found at https://www.trla.org/covid19-main.
Unemployment: follow this link from the Texas Workforce Commission: https://twc.texas.gov/news/unemployment-news#ifYourEmploymentHasBeenAffectedByTheCoronavirusCovid1
University United Methodist Church is handing out sack lunches and providing some hygiene products at 8 a.m. every Saturday in their parking lot. 
______________________________________________________________________
If you are not experiencing homelessness but want to learn about the homelessness response, please visit the Service Provider page.
You can also learn more about the City's overall response to COVID-19 and access community-centered information and resources.