You are here
Staff Omnibus Response: Music and Creative Ecosystem Stabilization Recommendations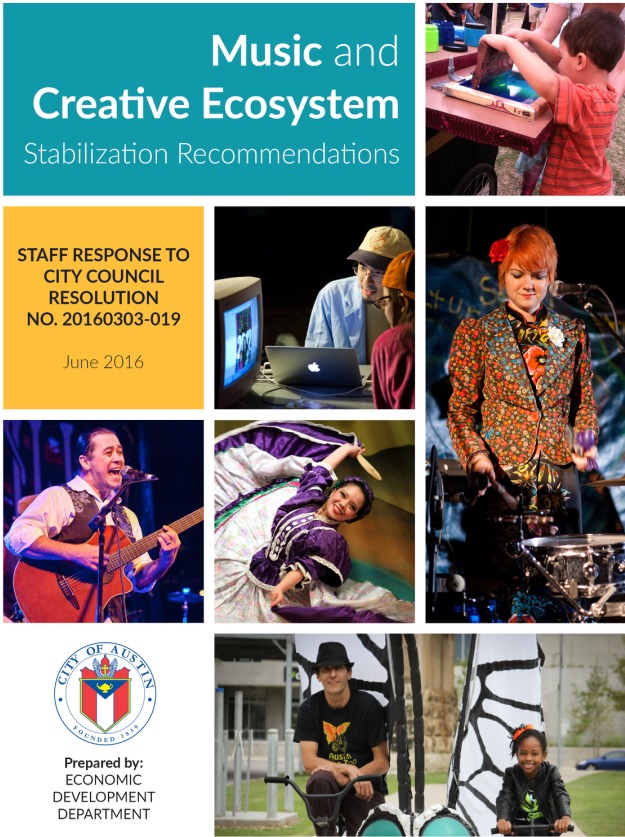 ATX Music Venue Summit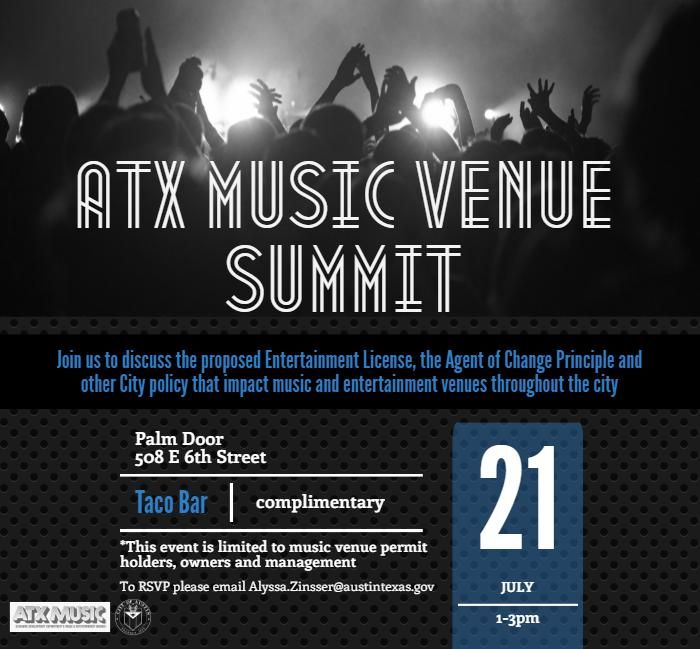 Join ATX Music & Entertainment Division for a discussion on the proposed Entertainment License, the Agent of Change Principle and other City policy that impacts music & entertainment venues throughout the city.
July 21, 2016
Palm Door
508 East 6th Street
1pm - 3pm
Please note: This event is limited to music venue permit holders, owners and management.
ATX Music Revenue Development Workshop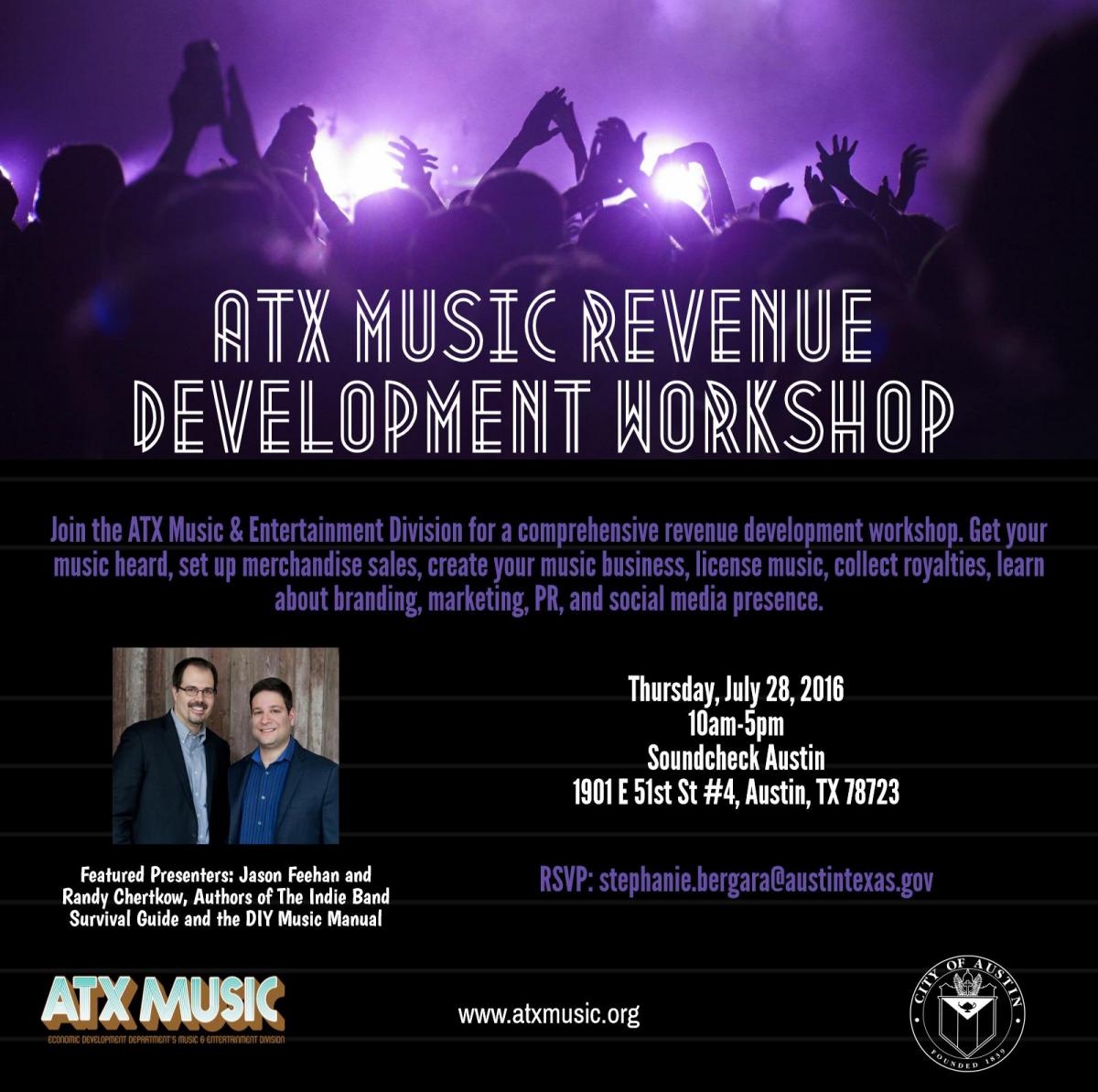 The Music & Entertainment Division is proud to present the MUSICIANS REVENUE DEVELOPMENT WORKSHOP.  This day long program will be presented Jason Feehan and Randy Chertkow, Authors of The Indie Band Survival Guide and the DIY Music Manual.
July 28, 2016
Soundcheck Austin
1901 E. 51st St Ste #45
10am - 5pm
RSVP: stephanie.bergara@austintexas.gov
2016 Music for Kids Schedule:
Friday, July 8 - Staci Gray at Twin Oaks Branch - 4pm
Monday, July 11 - Lucas Miller at Howson Branch - 4pm
Friday, July 15 - The Que Pastas at The Carver Branch - 2pm
Monday, July 18 - Joe McDermott at Cepeda Branch - 2pm
Friday, July 22 - Joe McDermott at Yarborough Branch - 2pm
Monday, July 25 - Joe McDermott at Milwood Branch - 2pm
Friday, July 29 - Will Dupuy at University Hills Branch - 2pm
---