Kicked off the Implementation of Phase I in November 2019. Design Development phase completed June 26, 2020. Construction Document package is wrapping up in December 2020. Site Plan and other permit submittals are in progress. Advertising for bidding is expected in late 2021 with construction to start in early 2022.
Description
The City of Austin Parks and Recreation Department (PARD) launched a vision planning effort for Brush Square located in downtown Austin in spring, 2018. The approved Vision Plan resulted in the funding to begin a Phase I Implementation Plan. The Phase I plan includes improvements to the sight lines and circulation through improved grading and drainage. The new walkways lead park users through the site while maintaining an ordered pattern for circulation. The expansive event lawn allows for the O.Henry Pun Off storied history of events to continue and room to grow more. Low walls and raised decking provide ample seating opportunities for park users while maintaining safety through with new lighting, benches, and landscaping. The reconstructed parking lot for Fire Station #1 provides improved short-term use while providing areas for enhanced rain gardens and storm water treatment areas.

Aerial View of Phase I Implementation
History
Brush Square is one of the three remaining original downtown squares as envisioned in Edwin Waller's 1839 plan for Austin. Waller's plan set aside four blocks for public squares; today, Republic Square, Wooldridge Square, and Brush Square remain public parks. Brush Square is named for Seba Bogart Brush, a merchant, who used the Square to store cotton prior to his death in 1874. As late as 1900, Sanborn Maps show the Alliance Cotton Yard operated on the site and constructed a cotton shed and office. The City's first train tracks passed north of Brush Square along E. 5th Street and were later re-routed onto E. 4th Street. A train depot had been planned for the block north of Brush Square but was never constructed. In 1872, the Old Depot Hotel on E. 5th Street was opened in anticipation of the unbuilt depot. The site later became known as Market Square and served as a public plaza before being developed as offices for the Texas State Department of Health in the 1930s and later as the Avenue Lofts in the 1950s. Between 1893 and 1895, the author William Sidney Porter, better known as O. Henry, resided in Austin in a nearby rental house that was later relocated to Brush Square in 1934. The structure now houses the O. Henry Museum, operated by the City of Austin Parks and Recreation Department.2 Construction of the Central Fire Station No. 1 concluded on site in 1938. Edwin Kreisle and Max Brooks designed the building, which remains an important example of Art Moderne style. The Square also houses the former home of Susanna Dickinson, a famous survivor of the Battle of the Alamo. This residence was moved from the block to the east of the Square in 2003 for the construction of the Hilton Hotel and is also operated by the City of Austin Parks and Recreation Department. During the 1950s much of Brush Square was used as a parking lot. In 1969, the Parks and Recreation Board, with support from the Heritage Society of Austin, rejected a City of Austin plan to convert the site into a "fairly pleasing parking lot," marking the beginning of the contemporary era of maintaining the park as a public open space.
Community Engagement
Following the execution of a contract with the design firm Asakura Robinson in spring, 2018, PARD staff worked collaboratively to develop the Public Engagement Plan. The project team will develop three main outreach groups to target through the engagement process. These groups are:
Public Meetings, Surveys and General Outreach—The community was engaged through two community meetings and a public event in partnership with DAA. Additionally, the team engaged the community through intercept surveys at the O. Henry Pun-Off and the SFC Farmers Market at Republic Square. Two online surveys garnered more than 370 survey responses. Additionally, PARD utilized a project website, email list and social media outreach throughout the process.
Planning Partners—The project team invited representatives of organizations, residential complexes, non-profits, and adjacent business/property owners with strong connections to Brush Square to be members of a Planning Partners group. This group provided guidance and critical knowledge throughout the project. Two Planning Partners Meetings were held at crucial points of the design and planning process for members to provide comments and raise concerns. The following organizations participated in this group: Austin Convention Center, Austin Parks Foundation, Brush Square Museums Foundation, Congress for New Urbanism - CTX Chapter, Downtown Austin Alliance, Downtown Austin Neighborhood Association, Hilton Austin, Preservation Austin, SXSW, Travis County Historical Commission, University of Texas-Austin Center for Sustainable Design, Visit Austin, and 555 Homeowners Association.
Focus Groups—Focus groups were held throughout the project to focus on specific topics and to gather input on specific technical topics. The following focus group meetings were held: Tourism (Visit Austin, SXSW, Hilton Austin, Austin Convention Center Department, Austin Chamber of Commerce); Austin Fire Department; Capital Metro; Downtown Austin Alliance; Austin Transportation Department Active Transportation Division; Downtown Restrooms (City of Austin Parks and Recreation, Austin Transportation Department, Capital Metro); Implementation (City of Austin Parks and Recreation, City of Austin Economic Development, City of Austin Law Department, Downtown Austin Alliance, Austin Convention Center).
Technical Advisory Group (TAG)—The project team also invited City staff from relevant departments to provide technical expertise throughout the project. Three meetings with this group were held to provide technical input and strategic assistance. The City of Austin departments that were included in this effort included multiple divisions of the City of Austin Parks and Recreation Department (including Brush Square Museums, Planning, Capital Improvements Projects, and Urban Forestry), Austin Fire Department, Austin Police Department, Art in Public Places Division, Economic Development Department, Redevelopment Division, Transportation Department, CapMetro, Convention Center Department, and Planning and Zoning Department.
Partnerships
The Parks and Recreation Department (PARD) is working actively with the Convention Center, Downtown Austin Alliance, CapMetro and other organizations to ensure the viability and long-term sustainability of Brush Square for all users. Current funding through the Hotel Occupancy Tax (HOT) is the primary driver for the Phase I Implementation.
Schedule
Project Initiation             01/29/2019
Construction start           01/02/2022
Construction end            12/30/2022
Budget
Rehabilitation of Brush Square has been made possible by funding from the Heritage Tourism Division of the City of Austin Economic Development Department.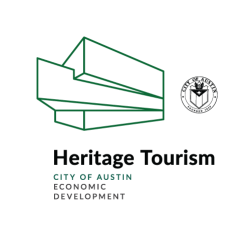 Impact
Primary roadblock is the relocation of the fire fighters and EMS personnel during construction. They will need to be in a close location to the existing house and have twenty-four-hour parking access. Discussions are underway to work with the Convention Center and the Transportation Department. Costs for the parking lot are not being funded by HOT funds.
Contacts
PARD Project Manager: Scott Sinn | scott.sinn@austintexas.gov | 512-974-9474
Media Contact: Justin Schneider | justin.schneider@austintexas.gov | 512-974-6572