You are here
African American Cultural and Heritage Facility
912 E. 11th Street, Austin, TX  78702
Limited street parking available. Parking garage accessible from Juniper Street.
Who would you like to visit?
Hours: 10 am - 6 pm Monday through Friday (after hours by appointment)
Phone: (512) 404-4411
E-mail:  OACRinformation@austintexas.gov
912 East 11th St., Suite B, Austin, Texas 78702
Visit us on Facebook!
Hours: 9 am - 5 pm, Monday - Friday
Phone: (512) 459-1181
E-mail: admin@austincc.org
912 East 11th St., Suite A, Austin, Texas 78702
Visit us on Facebook!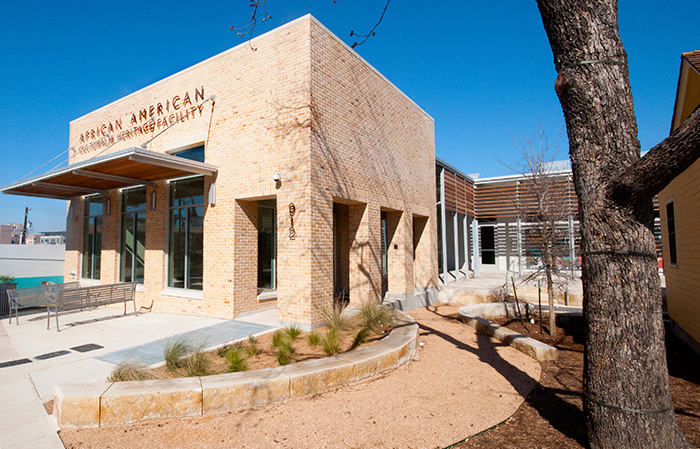 The African American Cultural & Heritage Facility, as a sub-recipient of City of Austin funding, is committed to compliance with the Americans with Disabilities Act (ADA) and Section 504 of the Rehabilitation Act of 1973, as amended. Reasonable modifications and equal access to communications will be provided upon request. Please call OACR at 512-404-4411 (voice) or Relay Texas at 1-800-735-2989 (TDD) for assistance.
The City does not discriminate on the basis of disability in the admission or access to, or treatment or employment in its programs and activities. The City's Section 504/ADA Office is located at 505 Barton Springs Road, Suite 600, Austin. If you have questions or complaints regarding your Section 504/ADA rights, please call the Section 504/ADA Coordinator at 512-974-3256 (voice) or 512-974-2445 (TTY).
---