You are here
Tuesday, March 19, 2019 - 2:30pm
Are you a creative non-profit or for-profit music venue, performance space or art gallery facing urgent displacement or space challenges? The Creative Space Assistance Program (CSAP) aims to provide direct support to qualifying creative organizations facing temporary or permanent displacement, or to organizations previously displaced. This program is NOW OPEN and accepting grant applications.
To learn more, including guidelines and eligibility, join us for an information meeting on the CSAP program.
March 19, 2019, 2:00 – 3:30 PM
City Hall Boards & Commission Room, 301 W. 2nd Street
*This meeting will also be broadcast live on ATXN, the City of Austin's television station, and recorded and posted on the website shortly after the event.
For additional information, visit www.austintexas.gov/csap or contact Kim McCarson, Music and Entertainment Division Economic and Business Liaison, at 512.974.7963 or at Kimberly.McCarson@austintexas.gov.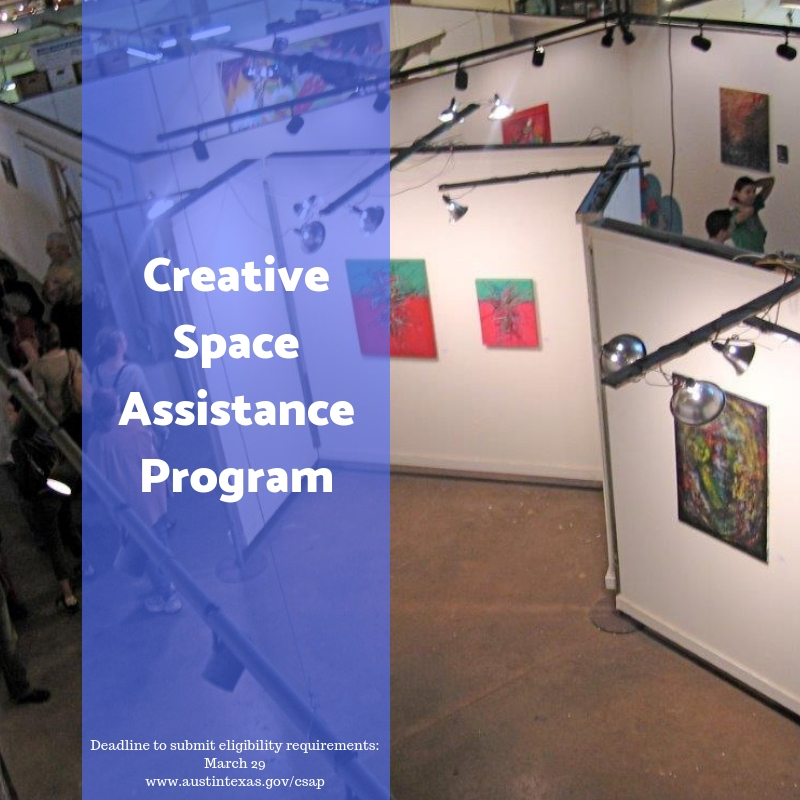 ---