You are here
City of Austin
---
FOR IMMEDIATE RELEASE
Release Date:
Aug. 09, 2016
Contact: ATCEMS Public Information Office 512-972-7272
Partnership with City of Austin's Channel 6 ATXN team produces award winning recruitment video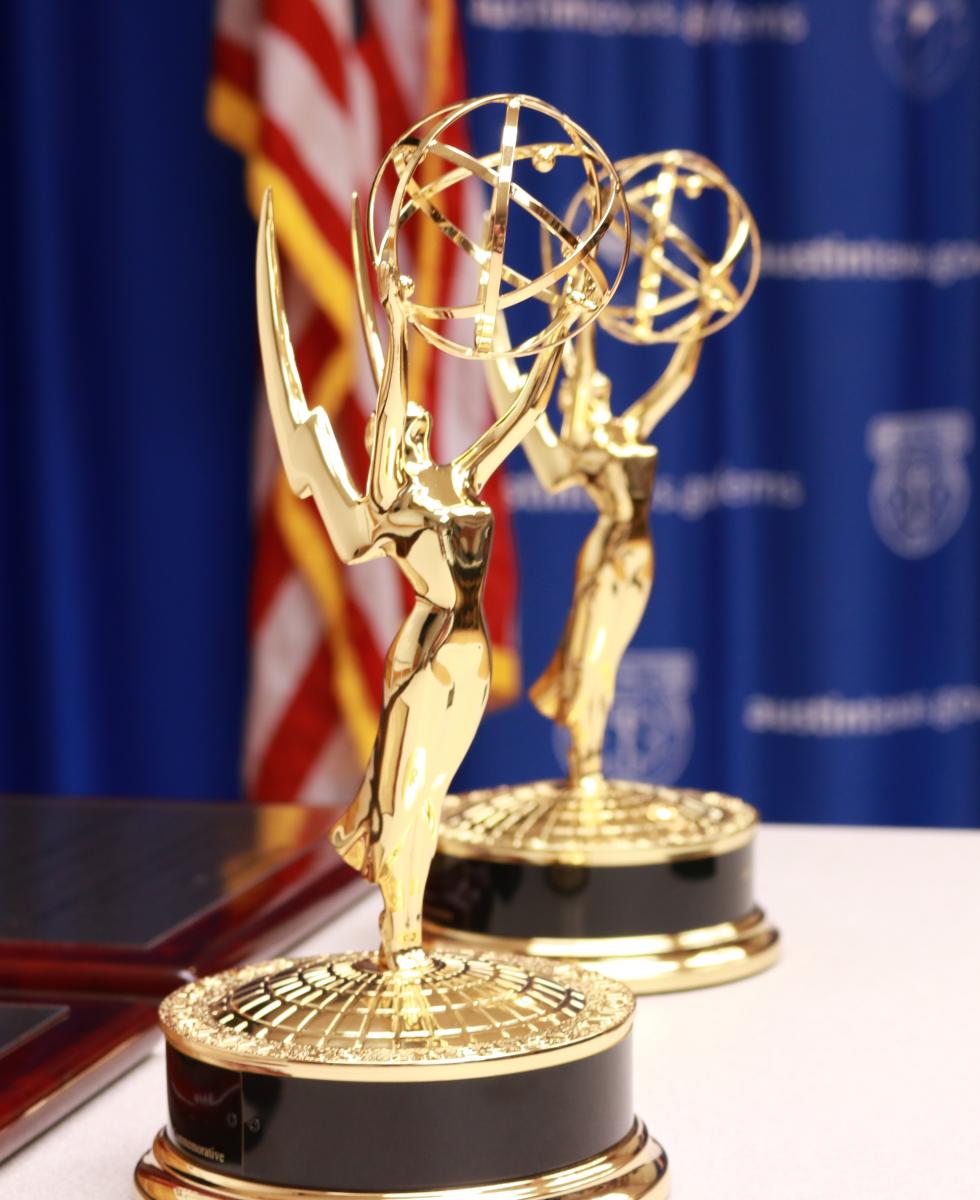 Austin, TX - Austin-Travis County EMS (ATCEMS) and the City of Austin's communications and news channel, ATXN Channel 6, collaborated on an EMMY winning video titled "Austin-Travis County EMS".  The video highlights the life of ATCEMS medics from Academy to field duty.
 
This video is utilized as a recruiting tool for the department.  Austin-Travis County EMS has some of the most highly trained medics in the country working with cutting edge technology in a fast paced environment when seconds count.
 
The ATXN produced video was the winning entry in the Public/Current/Community Affairs-Feature/Segment Category with Austin-Travis County EMS recognized as the Co-coordinator/Technical Advisor.  View the EMMY Award winning video here:  https://www.youtube.com/watch?v=d-C8wLMAzyQ
 
Video Production Specialist/Producer James Williams presented Austin-Travis County EMS with their National Academy of Television Arts and Sciences EMMY statuette for their Co-coordinator/ Technical Advisor role in the production.  This is the second EMMY for Austin-Travis County EMS, the first EMMY received was a Public Service Announcement (PSA) that focused on the "Shattered Dreams" underage drinking and driving program.
---