You are here
City of Austin
---
FOR IMMEDIATE RELEASE
Release Date:
Jan. 24, 2017
Contact: Kasey Spain 512-978-0675 Email
Estimated completion by October 2017.
The Austin Animal Center's improvement project began this week, on its campus, located on The Betty Dunkerley Campus, 7201 Levander Loop.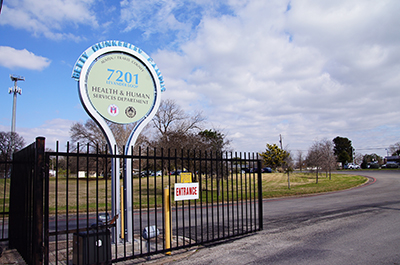 Improvements will include new adoption kennels, new pet adoption visitation rooms, exercise and play yards, additional visitor parking, and improvements to storm drainage, walkways, directional signage and landscaping. View the campus site plan, here.
Due to the construction, the City asks campus visitors to pay close attention to construction signs as they will change frequently with the renovations of the campus. Traffic will be diverted to alternate routes as the entrance of the campus is modified. Visitors are encouraged to add extra time when visiting the Animal Center.
The approximate budget for design and renovations to the facility is $5.9 million. The campus improvements will be funded partially from 2012 bond money and a funding allocation from Austin City Council as part of the Fiscal 2016 budget.
Design-Builder SpawGlass will manage the project from start to finish, with an estimated completion by October 2017.
---