You are here
City of Austin
---
FOR IMMEDIATE RELEASE
Release Date:
Feb. 13, 2017
Contact: Kasey Spain 512-978-0675 Email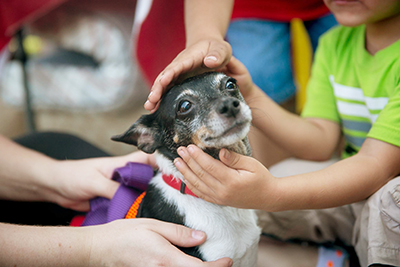 This January, just a month before the six-year anniversary of Austin becoming America's largest No Kill community, Austin Animal Center saved 99.2% of dogs and 97% of cats entering the shelter. This is a new record for the city and is just part of the good news at Austin's shelter.
Adoptions were at an all-time high for January, with 700 cats, dogs and other pets adopted this year, more than 100 more than the same time the previous year. The euthanasia rate was also the lowest in history and more pets were returned to their owners than ever before.
An adoption promotion sponsored by Zappos.com helped the shelter adopt 141 pets in just two days and brought the shelter's inventory to just 600 animals, the lowest it's been in years. This has allowed Austin Animal Center to help take animals from other communities struggling with space, including Williamson County and Taylor, Texas.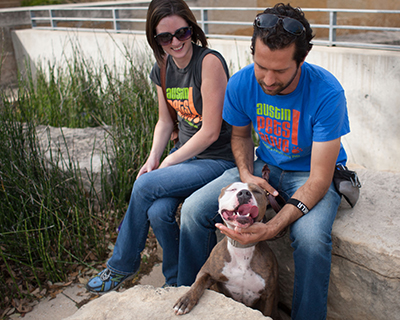 "Six years into No Kill and we can see how the community ethic of lifesaving is making us stronger and better than ever," said Chief Animal Services Officer Tawny Hammond. "Because of our incredible rescue partners, volunteers, foster families and adopters, we're saving more lives than ever. Austin truly is one of America's most pet-loving cities."
Austin Animal Center has big plans for 2017, including neighborhood-level programs to provide support and services to the areas in Austin and Travis County where intake is the highest and access to services is lowest.
"We're going beyond the shelter walls to get to the root of the problem. With programs like fence building, spay and neuter assistance and other resources, we can help keep pets in their homes and out of the shelter," asserts Hammond.
This summer, the Center also plans to open a community pet resource center, which in addition to taking in stray and homeless pets in need, will offer help to pet owners who wish to keep their animals, but face barriers.
Dr. Ellen Jefferson, the Executive Director of Austin Pets Alive!, Austin's largest rescue partner, is thrilled with this new record lifesaving.
"When Austin Pets Alive! began in 2008, 15,000 animals were still dying in the City shelter. Last year, that number was fewer than 500 and it's getting lower all the time. When the organizations pull together in this life-affirming mission, anything is possible. I can't wait to see what 2017 holds for Austin animals."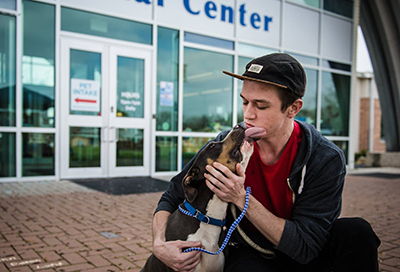 Austin Pets Alive! takes 3,000 of the pets most medically and behaviorally at risk of euthanasia or death at Austin Animal Center and they play a key role in helping Austin and Travis County remain No Kill.
About Austin Pets Alive!
Austin Pets Alive! is a 501(c) (3) (nonprofit) organization. Austin Pets Alive! is focused on helping the healthy and treatable pets at risk of euthanasia at municipal shelters. Our mission is to promote and provide the resources, education and programs needed to eliminate the killing of companion animals. Our Town Lake Animal Center shelter is open from 11:30 a.m.– 7:00 p.m. daily, and our Tarrytown adoption center is open from noon–7p.m. daily. In 2017, APA! is on track to rescue its 50,000th shelter pet from euthanasia.
Austin Animal Center
Austin Animal Center is the largest No Kill municipal animal shelter in the United States, providing shelter to more than 18,000 animals each year and animal protection services to all of Austin and Travis County. Last year, Austin Animal Center saved 96.4 percent of the pets that walked through their doors. AAC has numerous programs and partnerships designed to help pets in the shelter, in the community and in your home.
The Austin Animal Center, 7201 Levander Loop, is open from 11 a.m. to 7 p.m. daily.  For more information go to www.austinanimalcenter.org, call 3-1-1, or visit
facebook.com/austinanimalcenter for daily pet updates.
---