You are here
City of Austin
---
FOR IMMEDIATE RELEASE
Release Date:
Feb. 10, 2017
Contact: Kasey Spain 512-978-0675 Email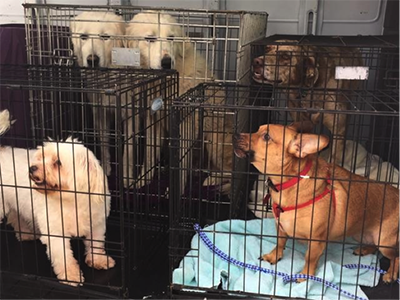 Figure 1 Dogs transferred from Williamson County Regional Animal Shelter arriving at AAC
Last week, the Austin Animal Center found itself in a unique position. Typically, most or all kennels at the shelter are full with hundreds of cats, dogs and other pets waiting for families, but in late January, the shelter began to have empty kennels.
"For more than a week, we had empty kennels in the shelter. This is because we've had a record number of adoptions lately and our rescue partners have been taking animals from us nearly every day," says AAC Deputy Chief Kristen Auerbach. "We had these empty kennels, and we heard some of our neighboring communities were struggling with space so we reached out to help."
AAC staff contacted the Williamson County Regional Shelter as well as the Lockhart Animal Shelter and offered to take medium and large dogs. Earlier this week, 11 dogs from these two communities arrived at the Austin Animal Center and were immediately made available for adoption.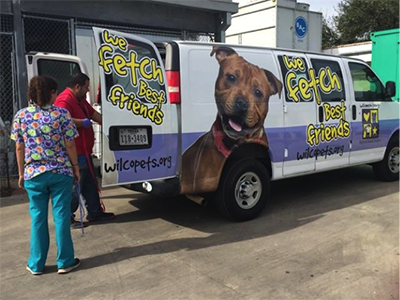 Figure 2 The staff at Williamson County transported the dogs to AAC
Cheryl Schneider, the Director at the Williamson County shelter, was thrilled with the opportunity to partner with AAC.
"I would like to see our entire region become No Kill, and this kind of partnership and outreach is a huge step in that direction," she said.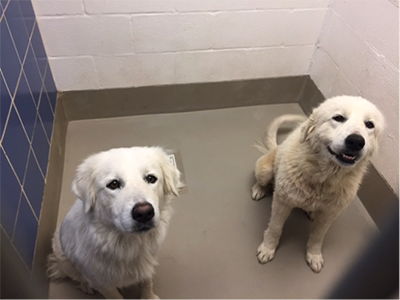 Figure 3: These dogs arrived at the Williamson County shelter together and they're pictured at AAC, hoping to find a home together
This weekend, the Petco Foundation is sponsoring a city-wide free adoption event called "Adopt Love." All pets at Austin Animal Center, Austin Pets Alive! and Austin Humane Society can be adopted for free, February 10 – 12.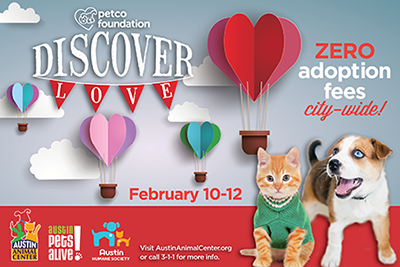 "We knew we had a big adoption event coming up and thanks to our rescue partners, we had enough room to pay it forward and help out some of our neighbors," said Auerbach. "This is the first year we've been able to reach outside of Austin and Travis County to help surrounding areas, and we hope it's just the beginning."
---