You are here
City of Austin
---
FOR IMMEDIATE RELEASE
Release Date:
Apr. 04, 2017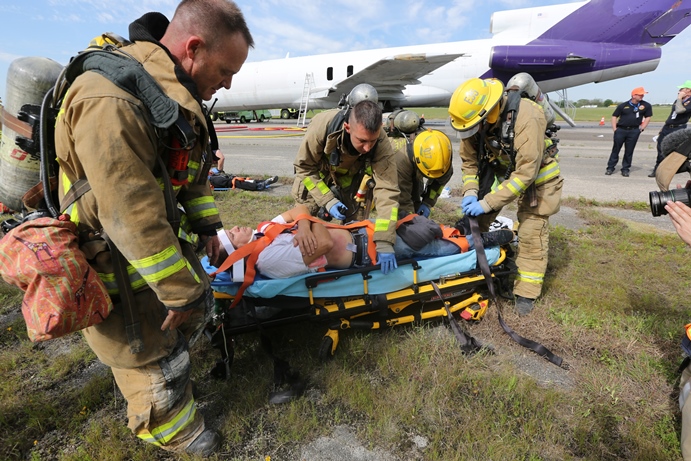 ABIA Triennial Full Scale Exercise held on April 4, 2017
AUSTIN, TEXAS – Austin-Bergstrom International Airport completed an emergency response exercise on Tuesday, April 4, 2017 from 8 a.m. to noon. ABIA Triennial Full Scale Exercise activities were conducted on the west side of the airfield and utilized roadways and access points to the area. Emergency response exercise activity was visible on the airfield between 9:15 a.m.-10:30 a.m.
The exercise involved aircraft, firefighting and medical services vehicles, responders, and simulated victim role play. Multiple responding organizations that participated included the City of Austin, Travis County, Austin-Travis County EMS, U.S. Department of Homeland Security, Transportation Security Administration (TSA), National Guard and the Seton Dell Children's Medical Center of Central Texas, the only pediatric level I trauma center in Central Texas.
City of Austin Departments that participated in the event include: Aviation, Office of Homeland Security and Emergency Management (HSEM), Fire, Police and Health and Human Services.
This event fulfills FAA requirements of a live exercise every three years. The exercise allows agencies to practice the airport emergency plan, communication between agencies, mutual aid response and familiarization with the airport environment.
###
---