Know the signs of heat exhaustion and heat stroke.
As we head into the Summer months temperatures in Austin can be dangerous to people and pets. Make sure you are prepared and take steps to ensure you, your loved ones, neighbors, and pets aren't endangered by heat.
Heat related injuries and deaths are completely preventable if you are prepared and know the signs for when a person could be in trouble. The graphic below highlights the symptoms of both heat exhaustion and heat stroke and what you can do to help stop the effects before they become a serious problem.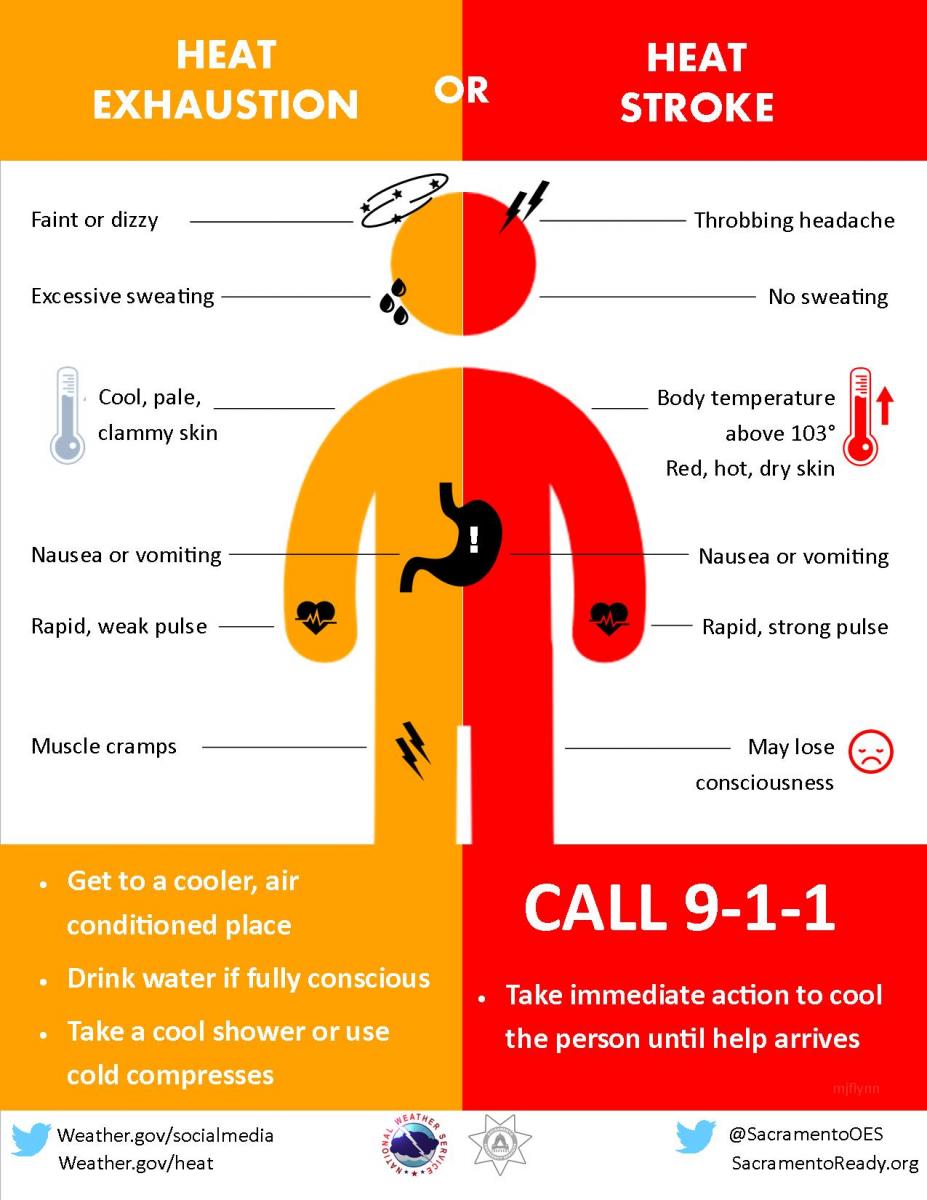 There are basic steps to take to make sure you and those you love are safe during extreme heat. Remember to:
Stay hydrated
Take extra precautions if you are spending time outdoors or working outside 
Postpone strenuous activity to later in the day if possible
Wear light and loose fitting clothing
Check on the elderly or those without AC
Make sure your pets are cared for and have plenty of water too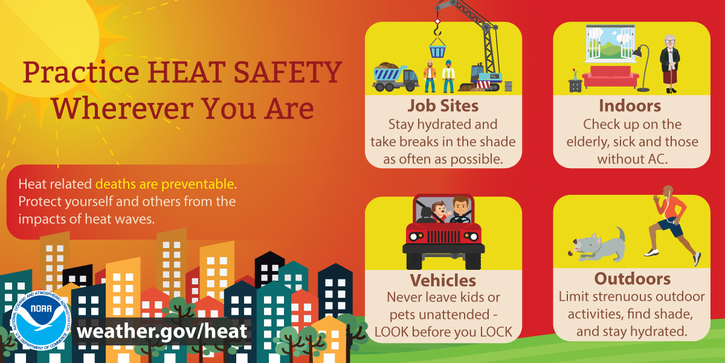 As a reminder. NEVER leave a living thing unattended in a vehicle. Make sure you look before you lock and if you observe a child, an elderly person, or a animal left in a vehicle - Get Involved and call 9-1-1.