City of Austin Economic Development Department announces Susana Carbajal as new Assistant Director, completing the department's leadership team.
AUSTIN, TX - The City of Austin Economic Development Department is pleased to announce the final recruitment of its leadership team with the hiring of Susana Carbajal as the new Assistant Director. Susana joins Veronica Briseño (Director) and Sylnovia Holt Rabb (Deputy Director) in leading six divisions focused on economic support for Austin businesses.
"We are thankful to complete the Economic Development Department's executive team with strong, experienced leaders," explains Veronica Briseño. "We are positioned to continue support for small business development, cultural arts and music industry success, heritage tourism, economic policy for business expansion, and redevelopment of city-owned property – while also developing new programs to meet critical recovery needs to help sustain the character of Austin."
 
The City of Austin's Economic Development Department supports and recruits business to Austin. The mission is to promote a competitive, sustainable and equitable economy for all through six divisions:
In response to the global COVID-19 pandemic in March 2020, City Manager Spencer Cronk appointed Veronica Briseño to serve as the City's Chief Economic Recovery Officer – leading response for newly developed recovery programming and funding opportunities for those impacted by COVID-19 in Austin. During this special appointment, Sylnovia Holt Rabb serves as Acting Director to oversee the department's administrative functions and the Creative and Cultural Ecosystem, which includes the Cultural Arts Division, Heritage Tourism Division, and Music & Entertainment Division.
"I am excited to work with two dynamic leaders to ensure that our programs reach our most vulnerable neighbors," notes Sylnovia Holt Rabb. "We will continue to develop outcomes that produce life changing results within our community."
In joining the Economic Development Department, Susana Carbajal as Assistant Director will oversee Business Engagement and Community Building, which includes the Small Business Division, Redevelopment Division, and Global Business Expansion Division.
"Joining this accomplished team allows me to continue work for Austinites through equitable economic development," notes Susana Carbajal. "I am eager to collaborate to bridge prosperity for all communities here locally through supportive policy and business programming."
In the summer of 2018, Cronk began the process of reorganizing the City Manager's Office around the outcomes in the Strategic Direction 2023. The City released a survey asking the community what skills and characteristics they felt were most important for City executives to possess. The responses to the survey helped build job postings and candidate profiles utilized for national recruitment efforts.
Susana Carbajal, Assistant Director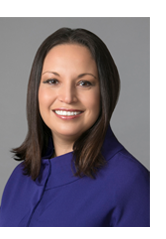 Susana Carbajal transitioned to the Economic Development Department from her position as Chief Deputy of Revenue for Austin-Bergstrom International Airport (AUS). She strategically managed the airport's business development, tenant management, advertising, legal and governmental affairs, as well as overseeing the airport's administration and records and information management program.
Prior to working at AUS, Susana served as Chief Counsel for the 2008 Democratic National Convention in Denver, Colorado, where she was responsible for all legal matters necessary for the organization, planning, and production of a national political convention. Susana began her legal career as an attorney at the law firm of Brown McCarroll, LLP (now Husch Blackwell, LLP) in Austin, Texas where she practiced corporate bankruptcy law and focused on reorganizing small, medium, and large companies for an opportunity to have a "fresh start" and continue operations.
Susana's experience in government began by working with Texas Congressman Ruben Hinojosa in Washington, D.C. as a staff assistant. She later served at The White House for President Bill Clinton in the Office of Presidential Personnel. Over the years, Susana has voluntarily served on various boards of community non-profit organizations primarily to advocate for those in the community who need representation when public policy, community programs, and services are developed and initiated in early childhood education, health care, and workforce development. Susana graduated magna cum laude from American University in Washington, D.C. and The University of Texas School of Law.
Sylnovia Holt Rabb, Deputy Director (currently Acting Director)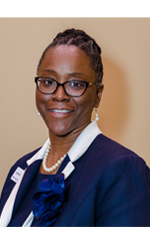 Sylnovia Holt Rabb has over 22 years of experience in accounting and financial management through non-profit corporations and local government. In 2000, Sylnovia began her career City of Austin in the Neighborhood Housing and Community Development Department as the Financial Manager. In 2009, Sylnovia transitioned to the Economic Development Department as the Financial Manager. In June 2014, she was promoted to Assistant Director. She leads innovative programs that increase the prosperity of Austinites, businesses, and diverse neighborhoods, creating a cultural and economic environment that enhances the vitality of the community.
During her tenure as Assistant Director, Sylnovia was appointed as a Daniel Rose Fellow, Urban Land Institute Rose Center for Public Leadership.  As fellow, Sylnovia, along with three other colleagues, focused on equitable economic development specifically around small businesses in community of color. In December of 2019, Sylnovia was appointed Deputy Director of the Economic Development Department. Sylnovia is a graduate of Florida A&M University with a Bachelor of Science in Accounting and a Master of Business Administration. 
Veronica Briseño, Director (currently Chief Economic Recovery Officer)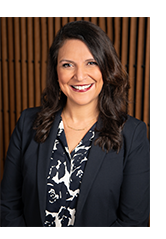 Veronica Briseño has served the City of Austin, TX in various roles since 1999. Prior to her role as Director, Veronica served as the City of Austin's Interim Homeless Strategy Officer and held several progressively responsible positions at City of Austin's Small & Minority Business Resources (SMBR) Department, including Director, Assistant Director, and Certification and Administration Manager. Prior to SMBR, she was a Policy Aide to former Austin City Council Member Raul Alvarez and the City Council Agenda Manager in the City of Austin's City Manager's Office.
Veronica has served on various community boards including the Austin Metro YMCA, PeopleFund, and Mission Capital. She is the immediate past President for the Local Government Hispanic Network (LGHN) and past President of the Austin Hispanic Latino Network (AHLN). She is the Co-Founder and Vice Chair for "Woman to Woman," a City of Austin affinity organization, and she is a member of the International City Management Association (ICMA). In 2018, Veronica was awarded the Greater Austin Hispanic Chamber of Commerce Latina Leadership Industry Award for Public Service. Veronica holds a Master of Public Affairs degree from the Lyndon B. Johnson School of Public Affairs, University of Texas at Austin in addition to a Bachelor of Arts degree in Government and Journalism from the University of Texas at Austin.
###
About the City of Austin Economic Development Department
The City of Austin Economic Development Department supports business growth, creative industries, and local communities. These programs build an equitable, sustainable economy to improve the lives of all Austin residents. To learn more about helpful resources, visit www.austintexas.gov/edd and follow @econvitalityatx on Twitter.