You are here
City of Austin
---
FOR IMMEDIATE RELEASE
Release Date:
Jul. 26, 2017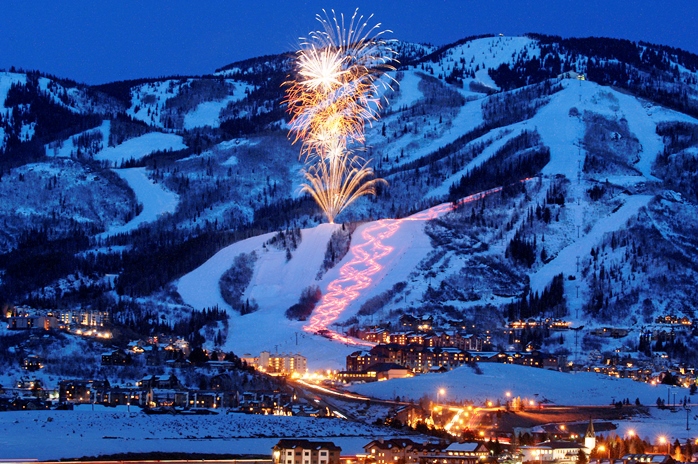 AUSTIN, TEXAS – ViaAir has announced nonstop service from Austin-Bergstrom International Airport (AUS) to Steamboat Springs, Colorado – Hayden/Yampa Valley Regional Airport (HDN). This nonstop route announcement from Austin to the popular ski destination will begin service on Dec. 13, 2017. Tickets are available for booking at www.FlyViaAir.com.
ViaAir's new nonstop flight service between Austin and Steamboat Springs / Hayden will operate three times per week on Wednesdays, Saturdays and Sundays. The flights will arrive and depart from the South Terminal from Dec. 13, 2017 through April 1, 2018 on an Embraer ERJ-145 aircraft with 50 seats.
"The new ViaAir Steamboat Springs nonstop connects Central Texas ski enthusiasts to a great winter resort destination," said Jim Smith, Executive Director, Austin-Bergstrom International Airport. "We welcome ViaAir's continued growth at the Austin airport."
Flights depart AUS at 11:05 a.m. and arrive at HDN at 12:29 p.m. Flights depart HDN at 6:10 p.m. and arrive at AUS at 9:19 p.m. All times are local with additional flights available on Jan. 2, 4 and 9, 2018.
"Working with ViaAir and Embark provides Steamboat a completely new, affordable resource for bringing winter guests to Ski Town, U.S.A.®," said Rob Perlman, president and chief operating officer for Steamboat Ski & Resort Corp. "Providing a nonstop route for guests from Austin, along with unbeatable inaugural fares, means more powder hounds can enjoy Steamboat's world-famous Champagne Powder® snow this season."
Steamboat Springs is one of the premier snow sports and ski destination in the US. The area is known for its ski resort and natural hot springs. ViaAir will operate the flights, and Embark Aviation will manage the commercial elements.
"We're delighted that ViaAir plans to add more flights at the South Terminal at ABIA," said Jeff Pearse, CEO of LoneStar Airport Holdings, LLC, the developer and operator of the South Terminal. "The South Terminal's intimate and retro-vibe will offer Via passengers an airport experience as unique as Austin!"
The airport of choice for Central Texas is Austin-Bergstrom International Airport (AUS). Fly Austin on new nonstop international destinations including Amsterdam, Netherlands (AMS) during SXSW 2018, www.delta.com, London Gatwick, United Kingdom (LGW) on Norwegian Air, www.norwegian.com/us, Punta Cana, Dominican Republic (PUJ) via Vacation Express, www.vacationexpress.com, Guadalajara, Mexico (GDL) on Volaris, www.volaris.com, and Mexico City, Mexico (MEX) on AeroMexico, www.aeromexico.com.  Welcome to Sun Country, a new carrier to Minneapolis – St. Paul International Airport (MSP) at www.suncountry.com. New domestic nonstop destinations include Columbus (CMH) and Ontario (ONT), announced by Frontier, www.flyfrontier.com, Kansas City (MCI) and Panama City (ECP) on Southwest, www.southwest.com, Raleigh-Durham (RDU) on Delta, www.delta.com, and Indianapolis (IND), Pittsburgh (PIT), St. Petersburg (PIE), Destin-Fort Walton Beach (VPS), and Cleveland (CLE) on Allegiant, www.allegiantair.com. Find all nonstop routes with the free interactive flight guide on www.abia.org. Connect with us on Twitter, @AUStinAirport, Facebook, www.facebook.com/abia and on Instagram, @AUSairport.
###
---