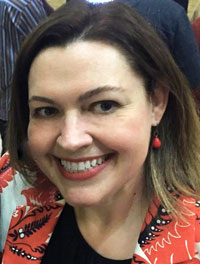 Meghan Wells
Cultural Arts Division Manager
512-974-9314 | Email
With 20 years of experience in nonprofit and cultural programming, Meghan Wells currently serves the City of Austin as the Economic Development Department's Cultural Arts Division Manager and is responsible for developing arts, culture, and creative industries as economic development strategies.  She oversees a staff of 20, and a portfolio of programs including Cultural Funding, Art in Public Places, Civic Arts Planning, Creative Space Development, the People's Gallery Exhibition, and the African American Cultural and Heritage Facility.  Wells holds a B.A. from Rockhurst University, and M.A. from Texas Tech University.
CULTURAL FUNDING PROGRAM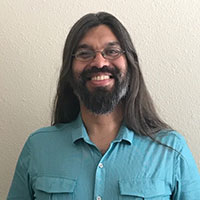 Jesus Pantel
Cultural Funding Contract Management Specialist III
512-974-9315 | Email
Jesús Pantel manages the almost $13 million Cultural Arts Funding Program and is familiar with both sides of arts funding, having worked as a Grant Writer for Pittsburgh's multidisciplinary Squonk Opera. Jesús' artistic background is in theatre, he is a Board Member of Texas Nonprofit Theatres, and he has reviewed funding applications for the National Association of Latino Arts and Cultures, the States of Kentucky, Louisiana, and Texas, and the Cities of Dallas, Houston, and San Antonio.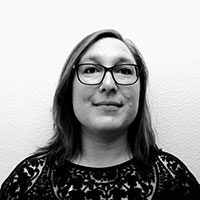 Anne-Marie McKaskle-Davis
Contract Management Specialist II
512-974-7854 | Email
Anne-Marie McKaskle-Davis joined the City of Austin Cultural Arts Division administering the Cultural Arts Funding program in 2015. In her role as with the Cultural Arts Division she assists the Cultural Arts Funding Program Team in the management of nearly 500 cultural contracts totaling over $11 million dollars annually in cultural funding. She provides in-depth training and guidance to new and current applicants and assists in the development, implementation and management the Cultural Arts Division's nine Cultural Arts Funding Programs. Previously, Anne-Marie was the Membership Services Director at Austin Creative Alliance (ACA), Austin's largest Arts Service Organization. As the Membership Services Director, she provided grant writing support and training, and arts non-profit consulting services to ACA members.
In 2012 Anne-Marie co-founded Austin Emerging Arts Leaders, an organization that provides professional development opportunities and continuing education scholarships to Austin's early career arts administrators and artists. She served as the Board Chair from 2012 to 2016.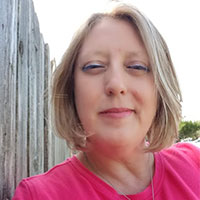 Peggy Ellithorpe
Cultural Funding Program Specialist
512-974-7978 | Email
Peggy manages cultural contracts as a member of the Cultural Arts Funding team. She is a certified Project Management Professional (PMP) and has over 20 years' experience working with artists of all kinds, in the for-profit and non-profit sectors. She's been a Burning Man participant since 2001, and serves on Art Support Services Team at the annual event in Nevada.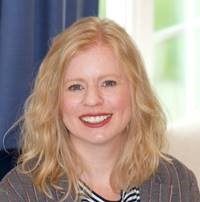 Sarah Hart Corpron
Cultural Funding Program Specialist
512-974-7989| Email
Sarah Corpron has worked within the private and non-profit arts sector for over 12 years with extensive experience in fundraising, grant writing, business planning, and public project management. Most recently, Sarah was the Director of Business Services at the New York Foundation for the Arts (NYFA); overseeing program operations that included Fiscal Sponsorship and NYFA Coaching, a professional development consulting program. In 2018 she completed her Masters of Arts Administration through Goucher College. Throughout her career, Sarah's professional focus has been to provide opportunities and resources for artists and cultural administrators interested in career growth and project planning.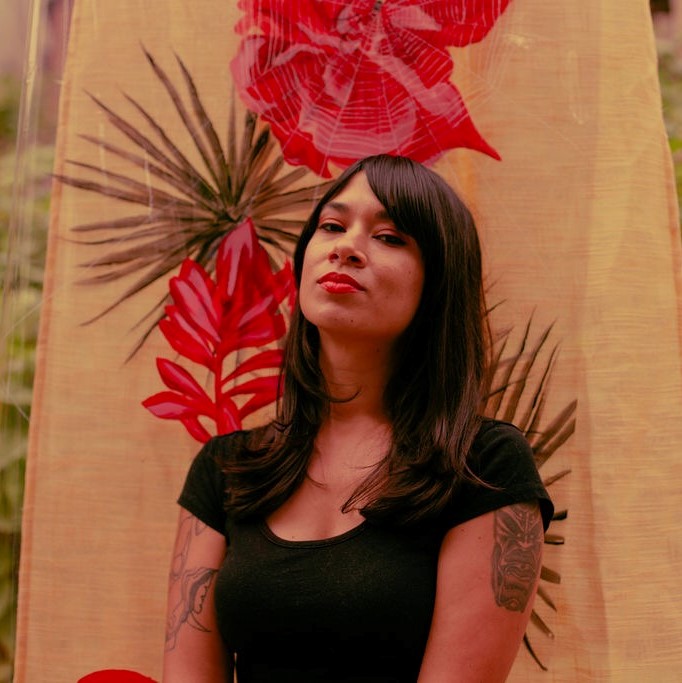 Kameko Branchaud
Cultural Funding Program Specialist
512-974-9312| Email
Kameko Branchaud is an artist and cultural producer with a decade of experience in a wide range of arts and educational settings. Her work history includes extensive partnership building and project management, cross-departmental and cross-organizational collaboration, and a long-standing commitment to diversity, equity, access, and inclusion. In 2014 she earned her M.A. in Art + Design Education from Rhode Island School of Design with a focus on community-based arts. In 2017 she was awarded an Appreciation Award from the Boys and Girls Club of Greater Salem, and in 2013 she received the Vital Contribution to the Community Award from Rhode Island College as well as the AfterZone Champion Award from the Providence After School Alliance (PASA). 
ART IN PUBLIC PLACES (AIPP) PROGRAM
Sue Lambe
AIPP Program Manager
512-974-7852 | Email
Sue Lambe manages the City of Austin's Art in Public Places Program, and is responsible for the existing public art collection of over 300 pieces and for the active permanent and temporary art projects underway throughout the City of Austin. Prior to leading the program, she spent five years as a public art project manager. She is a licensed landscape architect in Maine and Texas, with over 20 years of experience designing public spaces. Lambe holds a BFA in Landscape Architecture from University of Illinois CU. She believes in public art as a meaningful way to connect people to their community – art can spark the 'aha!' moments that bring people together.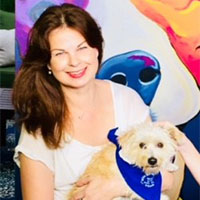 Anna Bradley
AIPP Senior Project Manager
512-974-7841 | Email
Anna Bradley has extensive project management experience in negotiating contracts, budget allocation, communicating client and stakeholder needs, managing multiple projects, public art research and current trends, construction and installation solutions, and public presentations. She holds a BFA in photography from The University of the Arts and studied furniture and industrial design at California College of the Arts.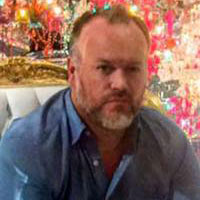 Curt Gettman
AIPP Senior Project Manager
512-974-9310 | Email
Hailing from Pittsburgh, Curt brings over 14 years of arts management experience to AIPP. The last book he read was Sudden Death by Álvaro Enrique and his favorite color is none.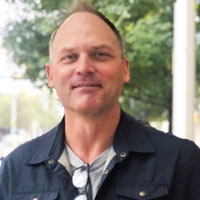 Frank Wick
AIPP Senior Collection Manager
512-974-2576 | Email
Frank Wick is AIPP's Collection Manager. He joined the City of Austin in 2013. His focus is maintaining the city's public art collection with an emphasis on prevention and preservation.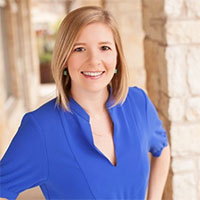 Marjorie Flanagan
AIPP Senior Project Manager
512-974-8706 | Email
As a project manager with AIPP, Marjorie Flanagan enjoys facilitating the art selection and commissioning process, as well as working with artists, fabricators, community stakeholders, other city departments and staff.  Previously she helped private sector businesses, educational and healthcare facilities grow their art collections and worked with artists all over the country.  Marjorie holds a Master's degree in Art Education and raises two young children to enjoy and value art as a public amenity, economic driver and creative personal outlet.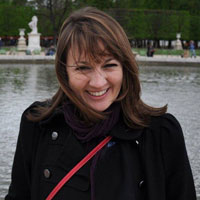 Laura Odegaard
AIPP Senior Project Manager
512-974-6345 | Email
Laura Odegaard is an international arts manager with Master's degrees from Carnegie Mellon University (Arts Management/Public Policy) and the Università di Bologna (Cultural Economics and Innovation). Laura has worked with artists, curators, and museums in the U.S., Europe, and the Caucasus Region developing exhibitions, innovative community engagement, and sustainable business strategies. At CAD, Laura dances between the Cultural Funding team (Capacity Building and Core F-O) and Special Projects (Faces of Austin, Playable City Austin, and Federal Grant initiatives).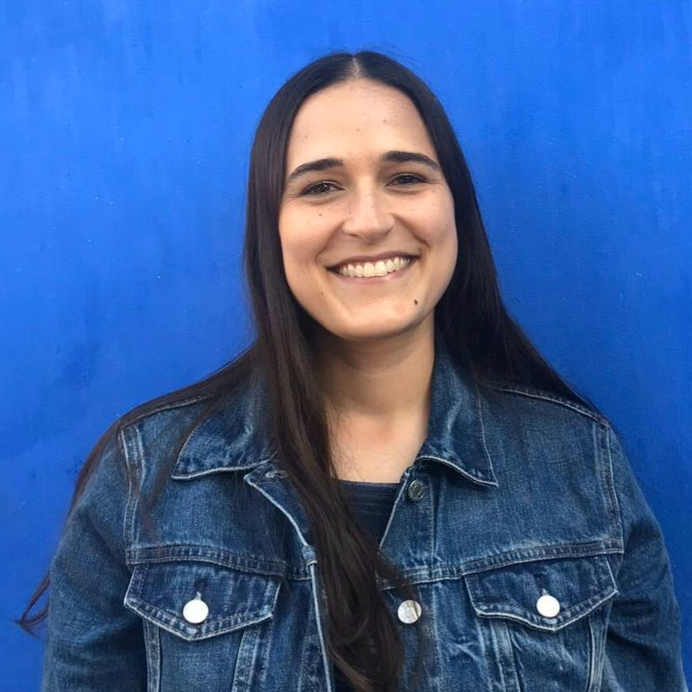 Alex Irrera
AIPP Project Manager
512-974-7860 | Email
Alex Irrera is an Art in Public Places Coordinator focusing on new commissions, conservation, and collection management projects for the City of Austin. Prior to joining AIPP, she worked on private and municipal public art projects at Houston Arts Alliance. Alex has written art reviews for publications such as Arts + Culture Texas, Gulf Coast, and Houston Press and holds her BA from Juniata College.
THE PEOPLE'S GALLERY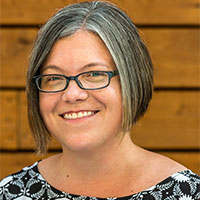 Suzanne Burton
Exhibition Coordinator
512-974-6456 | Email
Suzanne manages and coordinates the annual People's Gallery exhibition at Austin City Hall. With over twelve years of gallery management experience, her true passion is to help artists, and to promote their work.
THE AFRICAN AMERICAN CULTURAL & HERITAGE FACILITY (AACHF)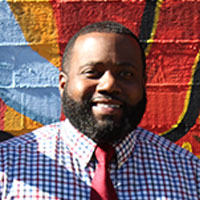 TJ Owens
AACHF Program Manager
512-974-2444 | Email
T.J. Owens is the Program Manager & Facility Director of the African-American Cultural & Heritage Facility (AACHF). With over 13 years of commercial and residential Real Estate assessment experience and 10 years of experience with the City of Austin's highly innovative Economic Development Department, T.J. realizes that for communities to prosper you must have vehicles for education, inspiration, and financial stabilization in place.  Also, by working with various commission boards, universities, and advocacy groups, the AACHF has become a cornerstone of the community underneath the stewardship of T.J. Owens.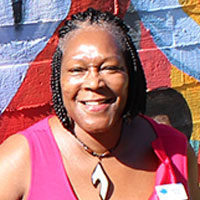 Brenda Malik
AACHF Program Associate
512-974-2445 | Email
Brenda Mims Malik manages the front office of the African American Cultural & Heritage Facility. As a native Austinite, her career has included teaching media to high school students, project manager for a federally sponsored development initiative, City Council Aide, and television news producer and anchor for (2) local stations.