You are here
Our Communications section is unique when compared to other 9-1-1 systems. We are much more than a typical 9-1-1 intake and ambulance dispatch center. 
Communications Medics do, in fact, practice medicine.  Just like their counter-parts in the field, they respond to calls, triage medical complaints, assess life threats, and provide medical care and interventions.  A rapid intervention without driving code 3 through busy streets, they simply pick up the phone; zero second response time.   Instead of holding pressure on a wound or providing CPR, they teach bystanders how to do these things over the phone. 
If English is not the caller's primary language we are able to conference third party interpreters for any language around the world.  We are also able to connect with the deaf community via Video Relay Services, teletypewriter text telephone (TTY) systems, and Telecommunications Device for the Deaf (TDD).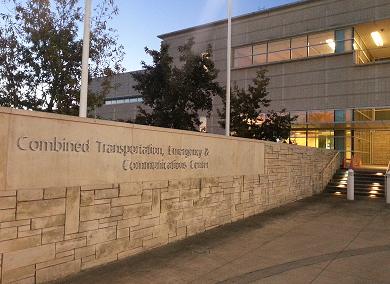 The ATCEMS Communications team operates out of the Combined Transportation, Emergency and Communications Center (CTECC).  This is a state-of-the-art facility whose mission is to improve emergency response coordination and cooperation by providing a centralized public safety facility sustaining the operations of shared, emergency management, emergency communications and transportation for the region. Our primary goal is to receive and process emergency 9-1-1 requests for service and emergency.
Equipment
We utilize the latest te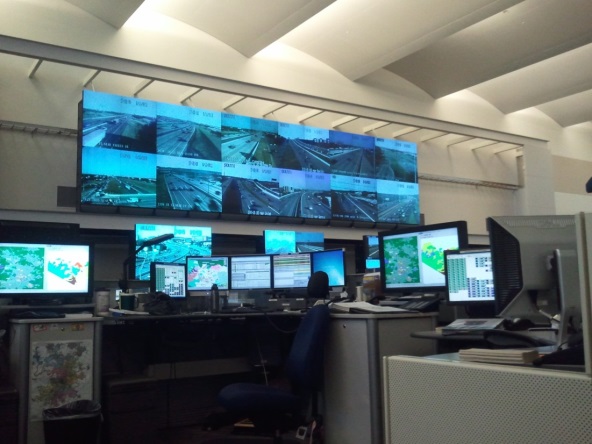 chnology, with particular detail to infrastructure redundancy, to ensure our mission is successful.  We incorporate intelligent transportation systems, the latest Computer Aided Dispatch software, 9-1-1 telephony systems, records management systems, and sophisticated regional radio systems to pinpoint location, triage, send help and provide medical self-help instructions to our customers.
TriTech Computer Aided Dispatch system, auto vehicle locating system, Solacom 9-1-1 phone system, and Motorola 800 mHz P25 digital trunked radio system are just a few of the systems we utilize.  These systems, matched with our internationally recognized team of Communications Medics, allow us to provide exceptional lifesaving prehospital care.
Team
Our team of medical professionals operates under the medical direction of the Austin-Travis County Office of the Medical Director.  Each team member is required maintain a Texas Emergency Medical Technician – Basic certification, IAED Certification as an Emergency Medical Dispatcher and, if applicable, an Aircraft Communication Specialist qualification. 
Our Communications Medics are responsible for locating, triaging and providing medical self-help instructions using Medical Priority Dispatch (MPD) protocols, an international standard.  This protocol has been translated into 19 languages and is used around the world.  It allows us to walk customers through childbirth, cardio-pulmonary resuscitation, EpiPen administration, airway management and many other lifesaving interventions.
Our Communications Medics are also responsible for managing the deployment of 38+ ambulances, multiple special event units, 2+ multi-mission capable helicopters, a regional mobile communications & command unit, a mass casualty ambulance bus and intake requests for the Region 7 Emergency Medical Task Force. 
We employ 38 Medic-Communications and Clinical Specialist-Communications Medics, 11 Captains, 4 Commanders and 1 Division Chief.  This configuration allows us to maintain staffing 24 hours per day, 7 days per week, and 365 days per year.
Awards and Accreditations
In 2001 Austin-Travis County EMS was the 1st IAED Accredited Center of Excellence (ACE) in Texas and the 39th in the world.  Our center has maintained this accreditation for over 12 years and serves as a model system for other agencies.
---