How does it work? People like you become TAKE10 Trainers!
TAKE10 uses a community-trainer model. We teach you and others to be trainers. It takes only about 1½ hours. After completing the training, TAKE10 Trainers can teach the 10-minute TAKE10 class to anyone using a kit borrowed from the office. Some examples are coworkers, family members, friends, neighbors, church members and students.
TAKE10 Trainers teach TAKE10 learners in the community and those learners are able and willing to begin CPR when needed
The Trainer Process
Contact the TAKE10 CPR Program to set up a date and time for us to travel to your workplace or school.
Become a TAKE10 Trainer.
Organize a 10-15 minute class.
Use the TAKE10 office as a resource to borrow training equipment and materials.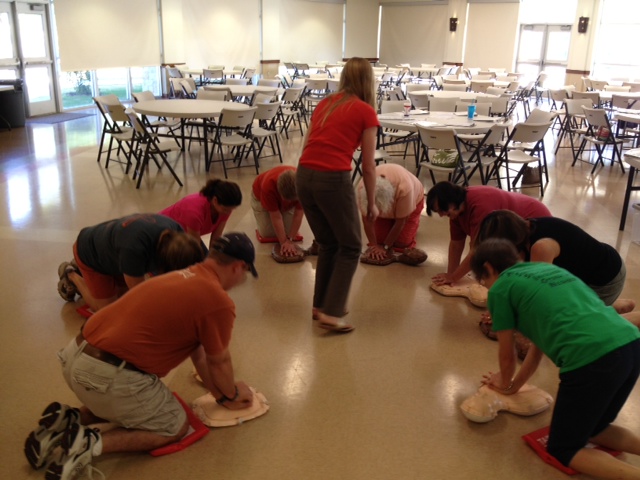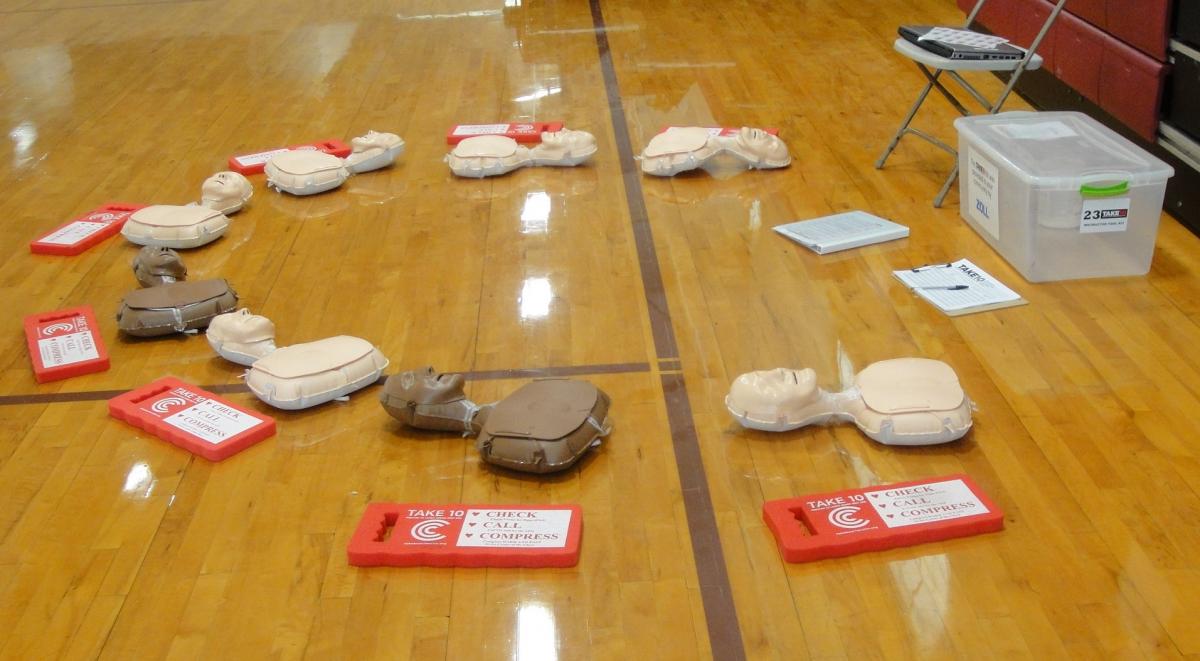 These pictures show a Trainer giving feedback while the class practices compressions, and the ideal setup for a class with manikins in a semi-circle.
People like YOU make the difference!
TAKE10 Program Permission Information
Anyone wishing to use the program and these materials within their own organization or community is authorized to do so provided credit is given to TAKE10 as the program creator and no payment is required of learners or trainers for this program. Payment for any part of the TAKE10 training program is not authorized by TAKE10. Use of the TAKE10 name and logo requires the permission of the TAKE10 manager.