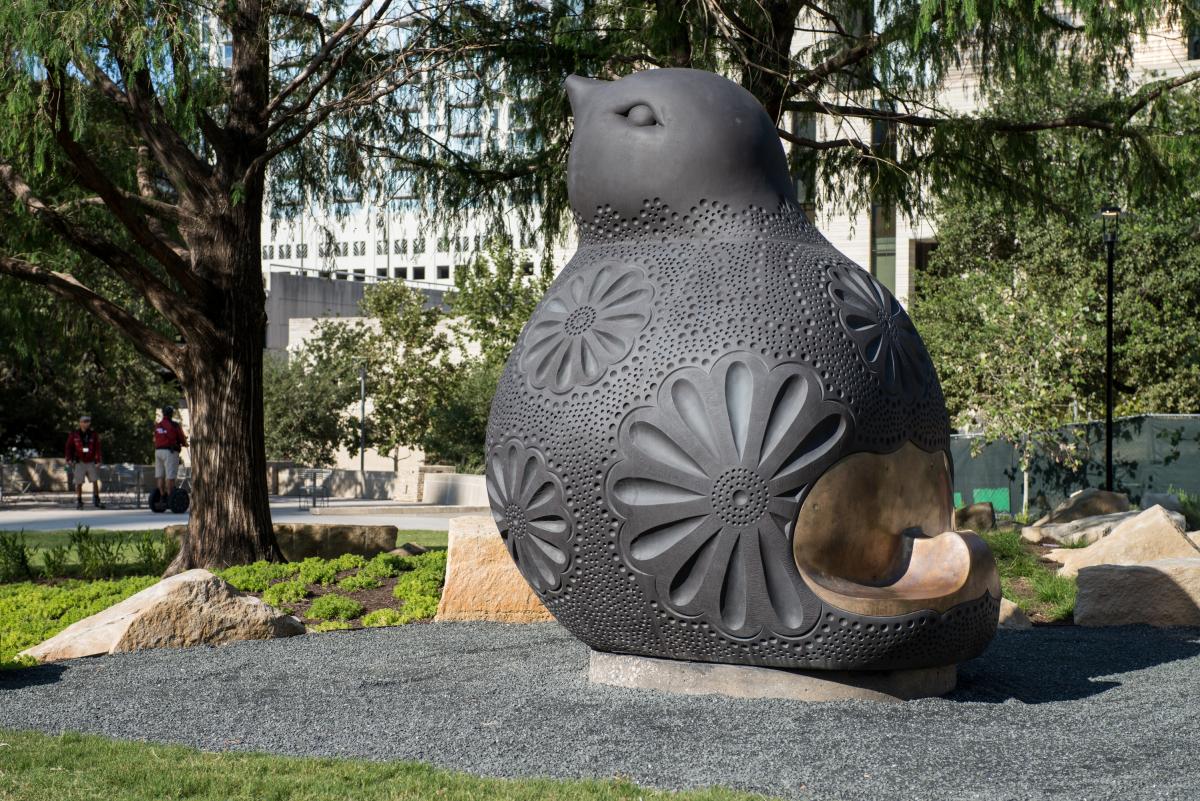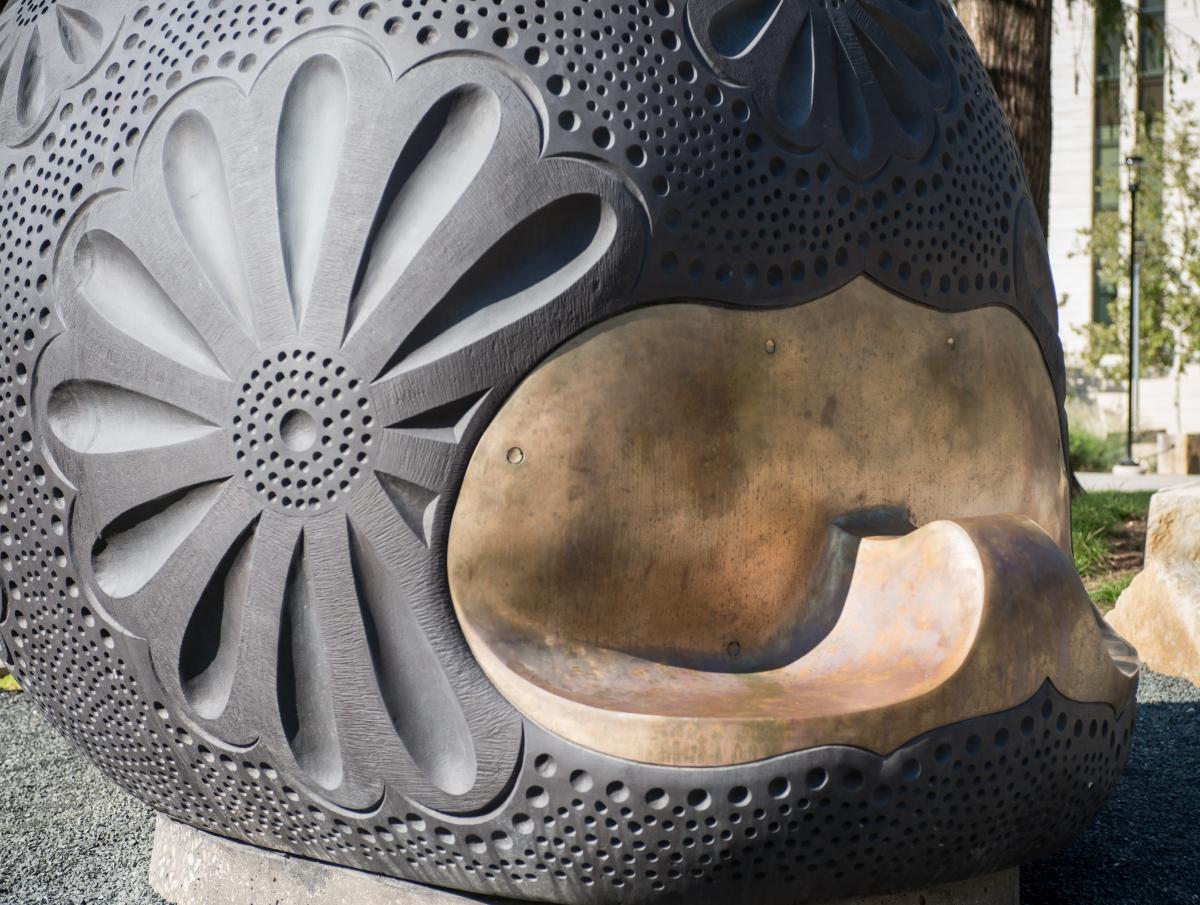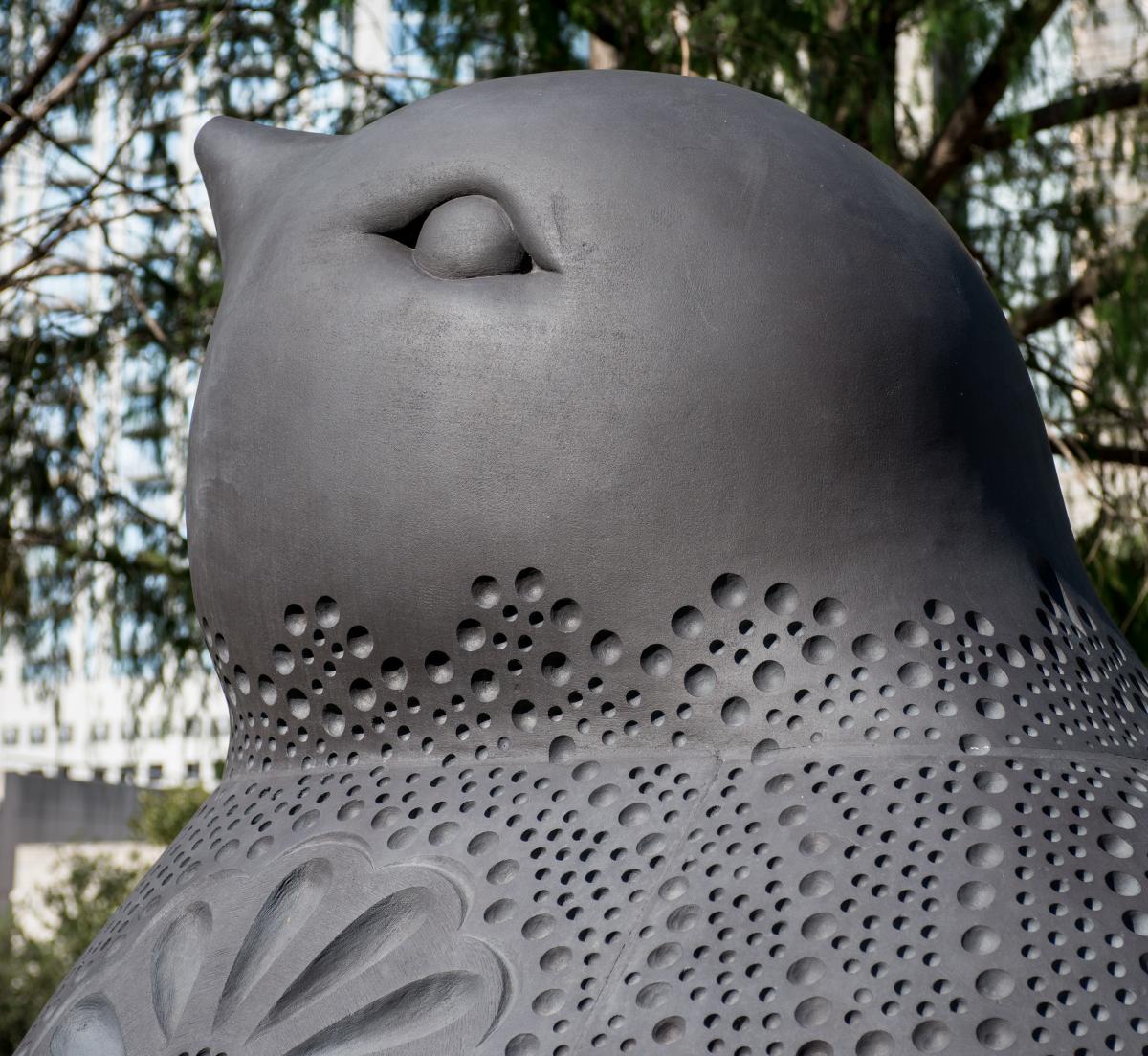 Blackbird, a hand-carved sculpture by local artist Holly Kincannon and Kincannon Studios, LLC, is a contemporary blend of pop and traditional art. Located on the North side of Republic Square Park, with central placement near two existing Cypress Trees, the sculpture is an abstract realization of Austin grackles, as well as the whisper of music. The dark color and flamboyant details of the work draw inspiration from pottery and folk art of Oaxaca, Mexico.
Blackbird is hand-carved from five 10,000 lb. blocks of Texas Cordova Cream Limestone with a cast bronze tail insert. It will be finished with a Mineral Life Silicate Paint, waterglass coating and lacquer, and buffed to lustre. Surrounding the sculpture will be a bed of custom-mixed decomposed black granite and Core-Glow Glass Chips. Describing the work, Kincannon Studios remarks, "Inspired by the black pottery of Mexico, Blackbird exists to bring good cheer, and urges the unrepresented, the broken-winged or darkened spirit to take heart." Stay tuned for additional details on this project.
To view a video about this project, click here.