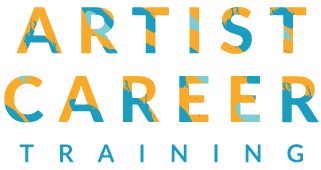 Artist Career Training is a 6-week educational series designed to help advance your art business and expand your professional peer network. Join this exclusive group of 24 artists in a variety of disciplines. Free to apply! Must sign up for a free submittable account to apply.
Criteria:
Quality of artistic work
Career goals and overall readiness for the program
Applications reviewed by a panel of community arts leaders and artists representing a range of artistic disciplines
$150 one-time fee if accepted into Artist Career Training
Course Outline:
Sessions run 6:30 p.m. - 9:30 p.m.
Week 1: March 27, 2018 | Goal Setting and Business Canvas
Week 2: April 3, 2018 | Marketing and Social Media Strategies
Week 3: April 10, 2018 | Copyright, Business Structure, Contracts, and Partnerships
Week 4: April 17, 2018 | Budgeting and Taxes
Week 5: April 24, 2018 | Grants and Fundraising
Week 6: May 1, 2018 | Proposal Pitch Night
For more information about the application or the program contact:
Calder Kamin, Artist Liaison
calder.kamin@austintexas.gov
512-974-7845
This is a child page of::