Community Journalist Conference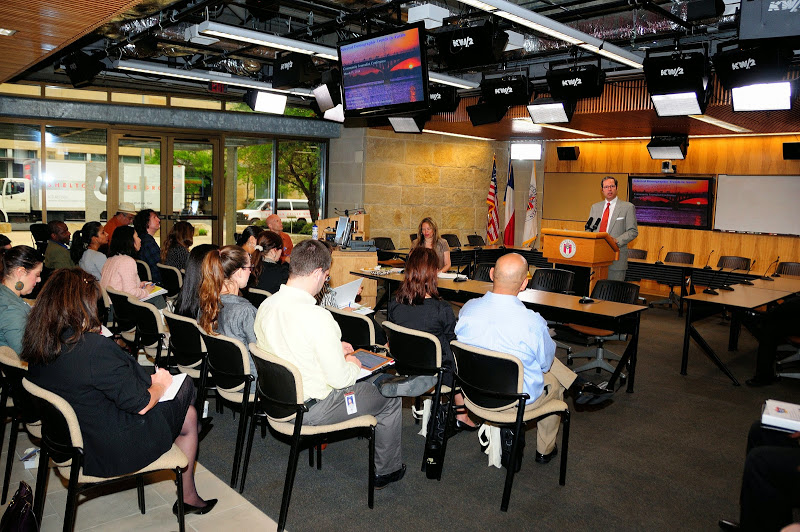 The City of Austin held the first-ever Community Journalist Conference on March 31st in the Boards and Commissions Room at City Hall. Community media outlets from all over the Austin area came and gave the City feedback on what they would like to see and there were several presentations about resources that the City has to offer. Some topics addressed were:
Demographics
 Public participation
Online transparency
Social media
The City protocol for large events
There was an opportunity for the media outlets to network with the PIOs both before and after the conference, along with a tour of City Hall to wrap up the morning. We would like to thank all who attended the conference and those who presented for making this event possible and setting the standard for years to come.
Feel free to send any feedback about this event to Paige.Brady@austintexas.gov and/or Marion.Sanchez@austintexas.gov.