What is Veterans Day?
A veteran is defined by federal law, moral code, and military service as: "Any person who served for any length of time in any military service branch."
(Source: American War Library)
Written by Shelley Parks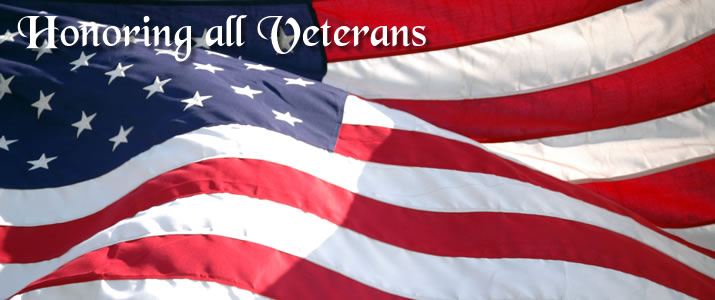 Once a year we take a day to celebrate and thank our veterans for serving their country…but we ought to thank them every day for the sacrifices they and their families have made, and continue to make, for our freedom.
Veterans Day is dedicated to all American veterans, both past and present, as a way to thank them for their service to our country. It is often confused with Memorial Day which is the day for honoring America's service men and women who have passed away, but Veterans Day is specifically dedicated to all the living soldiers who have served in the armed forces at any time the country has needed their services, including both during war and peaceful times.
Below are the three most-used categories of veterans according to the research I've done.  There are other descriptors used before Veterans in some areas of the government, but these three are the ones most-used by the public and our military. (Source: American War Library)
Veteran – Any person who has, or is currently, serving in any military service branch.  This includes "Any person who served for Any length of time in Any military service branch".
War Veteran – Veterans that have been ordered to foreign soil or waters to participate in direct or support activities against an enemy.
Combat Veteran – Veteran who has experienced any level of hostility for any duration resulting from offensive, defensive or friendly-fire military action involving a real or perceived enemy in any foreign place.
Historically, Veterans Day was first known as "Armistice Day" and was initially started to mark the end of World War I in 1918, which officially ended at the 11th hour of the 11th day of the 11th month, (November 11th). It became a legal federal holiday in 1938 and after the Korean War and World War II (1954), Armistice Day became known as Veterans Day.  Since then, November 11th has officially been celebrated to commemorate veterans of our country for their unwavering patriotism, service, sacrifice and love for our country.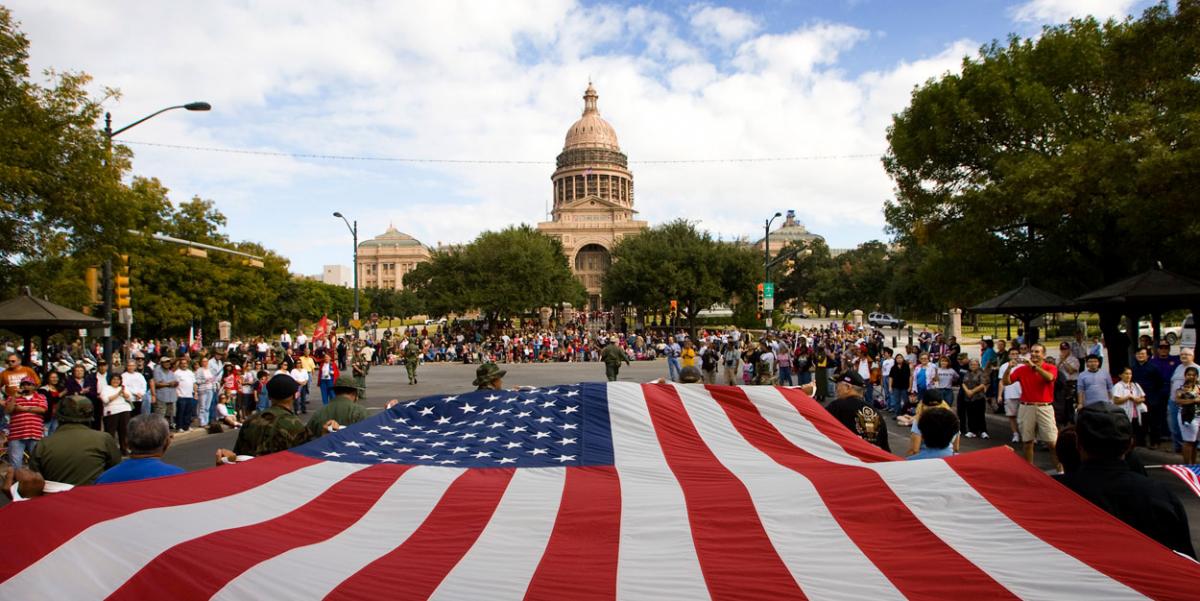 Photo Credit: Austin American Statesman
For many it may just be just another federal holiday in the United States, but it is important for all citizens to celebrate this day by saying "Thank you" to those who serve our country. Celebrations are held throughout the U.S. and most educational institutions and work places observe a holiday so that citizens can take part in local celebrations recognizing this special day.
Veterans, and soldiers of the armed forces, not only fight for their country and strive to keep it safe, but they also protect the people of the countries where they're stationed. They become ambassadors of the country and try to spread goodwill to those in need. They make considerable sacrifices during their service and display great courage and valor. Everyone should express tremendous gratitude to veterans for putting their lives on the line. So, while an extra holiday (day off) is always welcomed, it should be spent recognizing the brave veterans and soldiers who wouldn't think twice about taking a bullet to protect our country.
This year, I'd like for us to also pause and also say a special thank you to the family members of military personnel who are handling things here at home while their loved one is defending our country and our freedom…Thank you all for your perseverance and hard work.