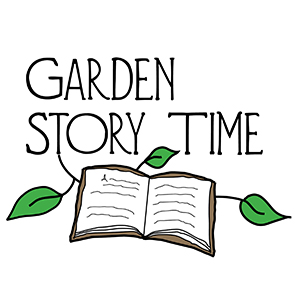 Naked Trees! Stories of Seasonal Changes (Two stories are in Español)
Monday, October 31, 2016 - 10:30am
Story Time themes are based on the seasonal happenings found in the garden. While visiting garden features and listening to stories, the children will bring the theme to life through hands-on activities and a botanical expedition! All children must be accompanied by an adult. No registration is necessary.
Program occurs on select Monday mornings from September through February, 2016 at 10:30 am. No food or drinks are allowed in the garden other than water. Event includes a small tour, please wear closed toed shoes and dress appropriately for the weather conditions.*  **     
*This event will take place rain or shine. In the event of inclement weather, the program will continue 30 minutes after the last sign of thunder or lightening.
**An American Sign Language Interpreter will be present for all Story Time in the Garden Programs through December of 2016
Other upcoming "Story Time in the Garden" dates to look forward to:
November 7th- Dinosaurs in the Ferns (*one story is in Español)
November 21st– Mother Earth gives us everything we need (*one story is in Español)
December 5th– Wildlife traits and habitats (*two stories are in Español)
Location Information:
Zilker Botanical Garden: Children's Garden
2220 Barton Springs Rd.
Austin, TX 78746